Mining magnate Andrew Forrest has once again come under scrutiny for his favouritism towards China after calling for Australia and the Asian nation to diffuse tensions for the mutual economic benefit at a National Press Culb address.
Forrest, whose mining company Fortescue has long-held ties with China and the Chinese regime, has openly expressed praise for the economic benefits brought by Australian exports to China—including at an event celebrating the CCP's founding earlier this month.
"I think both countries need to realise they need each other," Forrest said at the National Press Club event on Oct. 14. "They've been good mates for a long time."
The comments from the mining magnate come after Forrest came under scrutiny last year after a diplomatic blunder when he unexpectedly turned up to a government press event with a CCP diplomatic official.
Forrest also suggested in his speech that Australia and China should work to make amends to an otherwise wavering relationship, citing his own experience of visiting and making deals with the communist nation.
"What I've always found with China is that you sort things out behind closed doors, you go and see them, they come and see you," he said.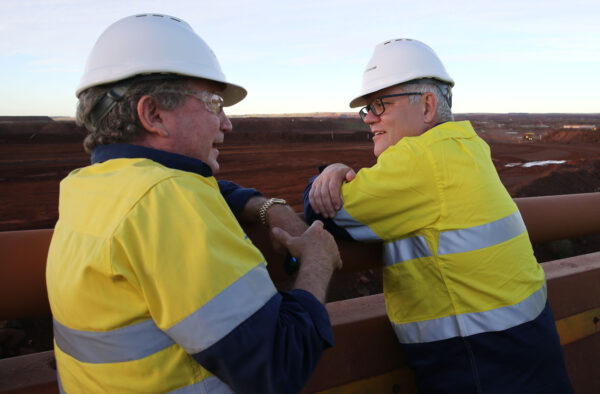 Forrest also recommended this to be done independent of public purview and without media publicity but cautioned of possible tense negotiations.
"The Chinese do the same thing; they get really hysterical, like our own people can as well. I'd say, take it all behind closed doors—lets all sort it out as adults and let's remove the seemingly unproductive issues between us," Forrest said.
Forrest went on to warn that the two nations would be forced to settle their difference because "the alternative is unthinkable."
The tensions between China and Australia, a result of Australia's call for an inquiry into the origins of the CCP virus, prompting Beijing to ban or slap heavy tariffs on Australian coal, wine, barley, beef, lobster, timber, timber and cotton.
Furthermore, Australian human rights advocates have raised concerns regarding the continued support for the CCP given its record of human rights abuses.
An open letter signed by human rights advocacy groups that have been persecuted by the communist regime—including Falun Gong practitioners, Uyghurs, Tibetans, and Hong Kong activists—called out the attendance of WA Premier McGowan, whom Forrest accompanied, in an event celebrating the founding of CCP on Oct. 1.
"We, as pro-democracy groups and individuals, must remind you of the brutal history of this Chinese communist regime, the suffering of people under its control, and the anti-humanitarian atrocity it has committed," the letter states.
"We hope you can see that: when dealing with China, it not only means opportunity and profits. Doing it improperly can also mean risks to national security and failure of our government's basic responsibility to stand up against human rights abuses."