Formula One Indian Grand Prix Axed for 2014
India's F1 race off the calendar for a year, supposedly over scheduling issues
July 31, 2013 6:42 am Last Updated: July 31, 2013 6:42 am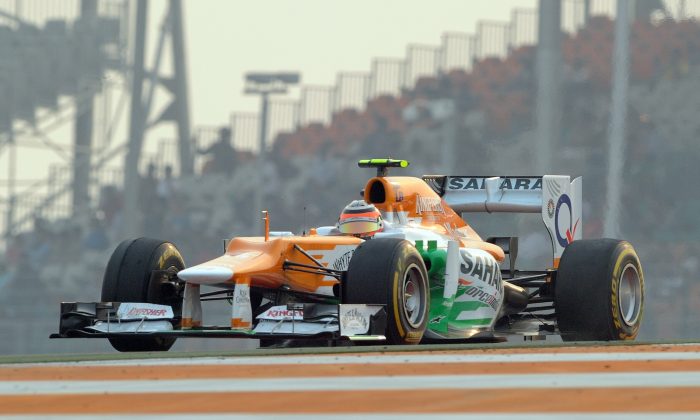 The Indian Grand Prix has been dropped from the 2014 Formula One calendar, supposedly over scheduling issues. The race, which will run for its third year on Buddh International Circuit on October 27 of this year, should be back in 2015.
The official line is that the race was dropped temporarily due to scheduling issues. The promoter, Jaypee Group, sought an October date when it signed its five-year contract with Formula One Management, while FOM wanted the race to be run in March along with other Asian races.
FOM head Bernie Ecclestone insisted on a March race for 2014;  grouping races geographically cuts travel times and costs for the teams. Jaypee felt that having two races so close together would hurt attendance and profits.
Ecclestone told India's IANS news service, "When we signed the five-year deal with Jaypee, we were keen on going to India in the first half and Jaypee wanted it to be in October. We gave in at that time, but now it looks like we will have the race early 2015. It was too close. Therefore, after speaking to promoters, we think it is best not to have a race in 2014 and have one in 2015."
While scheduling may be part of the issue, tax breaks, red tape, and personal power struggles also seem to have played a part. According to F1India.net, India's Spots ministry refuses to recognize the race as a true Indian sport, and thus does not grant F1 customs or tax exemptions, which raises the cost to teams traveling to the subcontinent.
Indian former F1 driver Karun Chandhok told India's NDTV.com, "Many of the teams say that this is one of the potential hurdles for them, and something that they don't have to face in other countries."
Most nations fully support their F1 races; India is a rarity in this regard.
"Don't forget India is one of only three races besides the British GP and the Japanese GP, that are privately run races; the rest of the races are run by government-associated organizations," Chandhok pointed out.
Another problem, according to Chandhok, is the number of nations seeking F1 races. Both Russia and Austria should be on the 2014 schedule. Russia is already well along in construction of a track near the 2014 Winter Olympics village in Sochi for a race tentatively scheduled for October 19, and Austria's Red Bull Ring has a prospective July date.
With so much competition, and so much readily available government funding and cooperation, Formula One can afford to pick and choose to find the best deals—and can afford to use a little pressure to get its way.