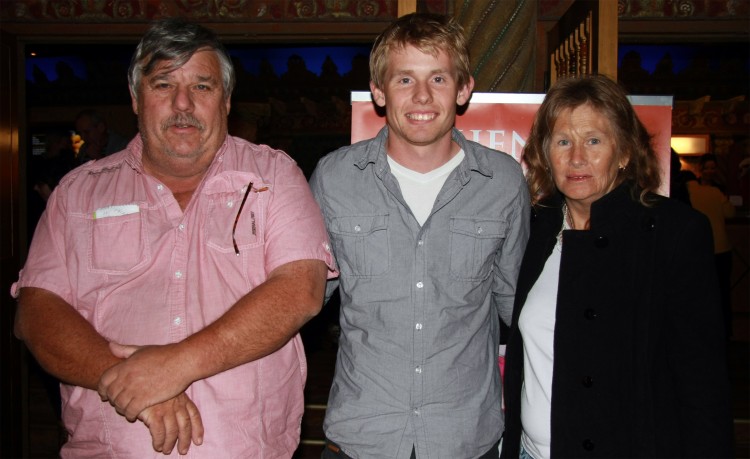 SYDNEY—They don't move quite as fast as Formula One race car driver Steel Giuliana does on the tarmac, but Mr. Giuliana appreciated the vigour and energy of the Shen Yun Performing Arts dancers as they performed on Saturday night.
"I've never seen anything like it," Mr. Giuliana said during intermission at Sydney's Capitol Theatre. "I'm sure they've got a lot of energy up there."
Shen Yun draws on 5,000 years of Chinese culture in a lively and visually spectacular performance centred around classical Chinese dance—one of the most comprehensive and difficult to learn dance systems in the world.
Digital backdrops bring to life scenes from dynasties throughout China's history, popular myths and legends, and the flair of different ethnic groups.
"It's a good change from the normal society of the TV and internet and that sort of thing, it's really nice to come to a theatre like this and see a show like that," Mr. Giuliana said. "It brings back what I think is important and it's good to see that a lot of other people are interested in it as well."
He said the show taught him more about China's rich cultural history, and it was important to keep tradition in perspective as the world quickly changes. "We don't want to lose sight of where our heritage is," he said.
"I think it's very important to keep grounded and not have to worry about the social media and all that type of thing that's coming out these days. I think it's really important to keep the heritage and the Chinese is one the oldest heritages around so it's good to see that come back to life."
Mr. Giuliana was impressed by many aspects of the performance.
He said. "I really enjoyed all of it and I'm looking forward to the second half."
Reporting by Mary Yuan and Ethan Yang.
Shen Yun Performing Arts, based in New York, tours the world on a mission to revive traditional Chinese culture. Shen Yun Performing Arts New York Company will be in Sydney Australia through May 6.
For more information, visit ShenYunPerformingArts.org.

The Epoch Times publishes in 35 countries and in 19 languages. Subscribe to our e-newsletter.