Former White House physician Ronny Jackson, who served three presidents, emerged victorious from a GOP runoff for a seat representing Texas in the U.S. House of Representatives.
Jackson, 53, garnered 55.6 percent of the vote.
He beat Josh Winegarner, who was endorsed by the retiring incumbent, Rep. Mac Thornberry (R-Texas). Jackson was endorsed by President Donald Trump, Sens. Lindsey Graham (R-S.C.) and Josh Hawley (R-Mo.), and former Texas Gov. Rick Perry.
The runoff was triggered by no candidate receiving a majority of the vote in March. In that primary, Winegarner received 38.8 percent and Jackson received 19.9 percent of the vote.
Jackson said late Tuesday that he spoke with Trump over the phone.
"It's official! I am honored to be the Republican nominee for #TX13! I promise I will make you proud!" he said in a statement on Twitter.
Trump wrote on Twitter: "Ronny will be a fantastic Congressman—Will represent the wonderful people of the Great State of Texas, and the USA, very well. Proud of you Ronny!!!"
Jackson launched his run for office after withdrawing from consideration for Veterans Affairs secretary.
A Senate committee at the time was investigating allegations Jackson, a U.S. Navy rear admiral, had overseen a hostile work environment as White House physician.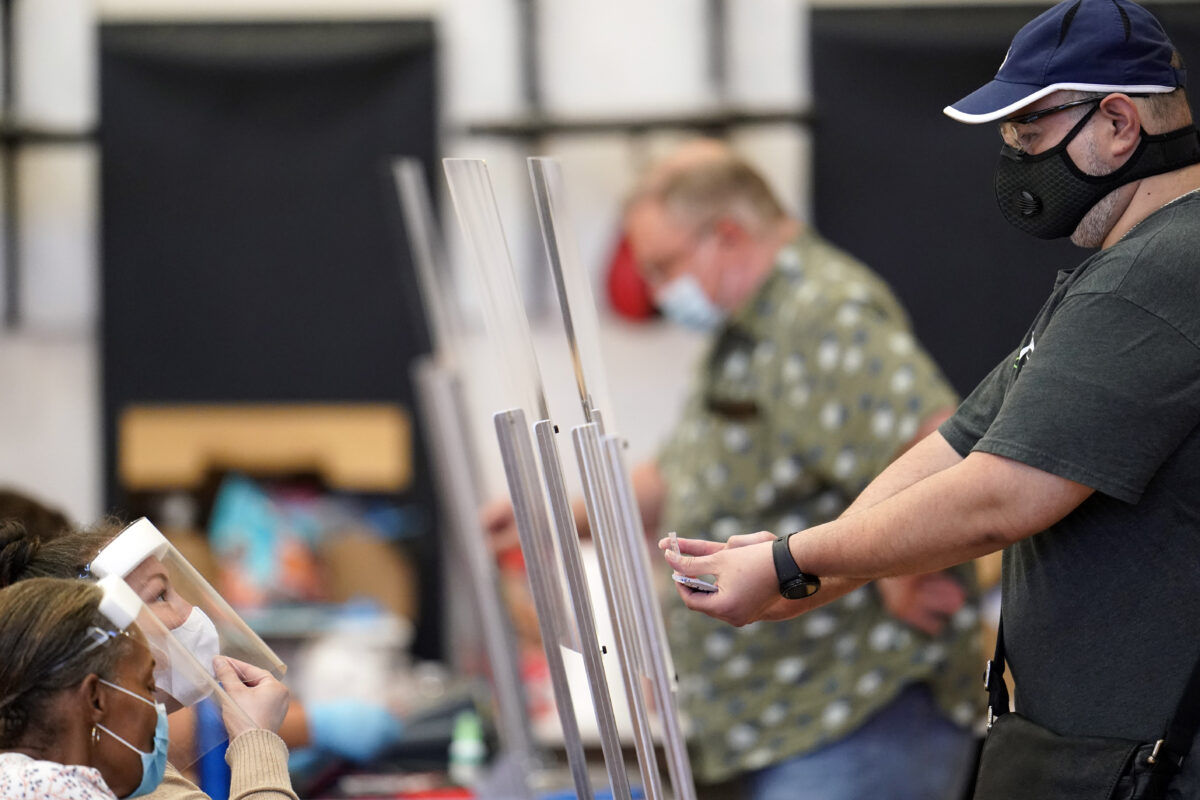 The document containing the allegations was compiled by staff on the Senate Committee on Veterans' Affairs and promoted by Sen. Jon Tester (D-Mt.). Jackson vociferously denied the allegations.
A White House doctor accused of initiating them later resigned.
Texas's 13th Congressional District is rated as "solid Republican" or "safe Republican" by political handicappers, meaning his win in the primary essentially secured the seat.
Jackson says on his campaign website that he supports protecting the country's borders, the Second Amendment, and pro-life policies.
Gus Trujillo, a former Thornberry intern, won the Democratic runoff.
Elsewhere in the state, former Rep. Pete Sessions won the runoff for the 17th Congressional District's Republican nomination, and Fort Bend County Sheriff Troy Nehls won a runoff for the 22nd Congressional District's GOP nomination.
M.J. Hegar, a former Air Force pilot, secured the Democratic nomination after winning the runoff for a U.S. Senate seat.