A woman who served under former President Donald Trump is considering a bid for an open House of Representatives seat representing a Texas district.
Katrina Pierson, who worked on Trump's 2016 and 2020 campaigns, confirmed to news outlets that she is still deciding whether to run.
"There is a lot of excitement about my potential candidacy, and I am honored to have so much local support," Pierson told The Hill via a text message. "As a proven conservative fighter, from my home state of Texas, I remain committed to furthering the America First agenda. I was with President Trump long before the historic escalator ride, and I remain with him still. I will make my final decision within the next 48 hours."
Pierson, who couldn't be reached, was asked on Breitbart radio last month whether she'd consider running for office to fill a seat left vacant by the death of Rep. Ron Wright (R-Texas).
Pierson called Wright "a patriot" and "somebody who stood strong with President Trump."
"I have been approached to maybe consider this race, but out of respect for his widow, I'm going to wait. He just had his funeral yesterday. He was a champion and working for the people of North Texas. If I come to the idea that I could pick up his mantle and lead. … we'll see. I'll leave it at that," she added.
Wright died at age 67 on Feb. 7 after testing positive for COVID-19.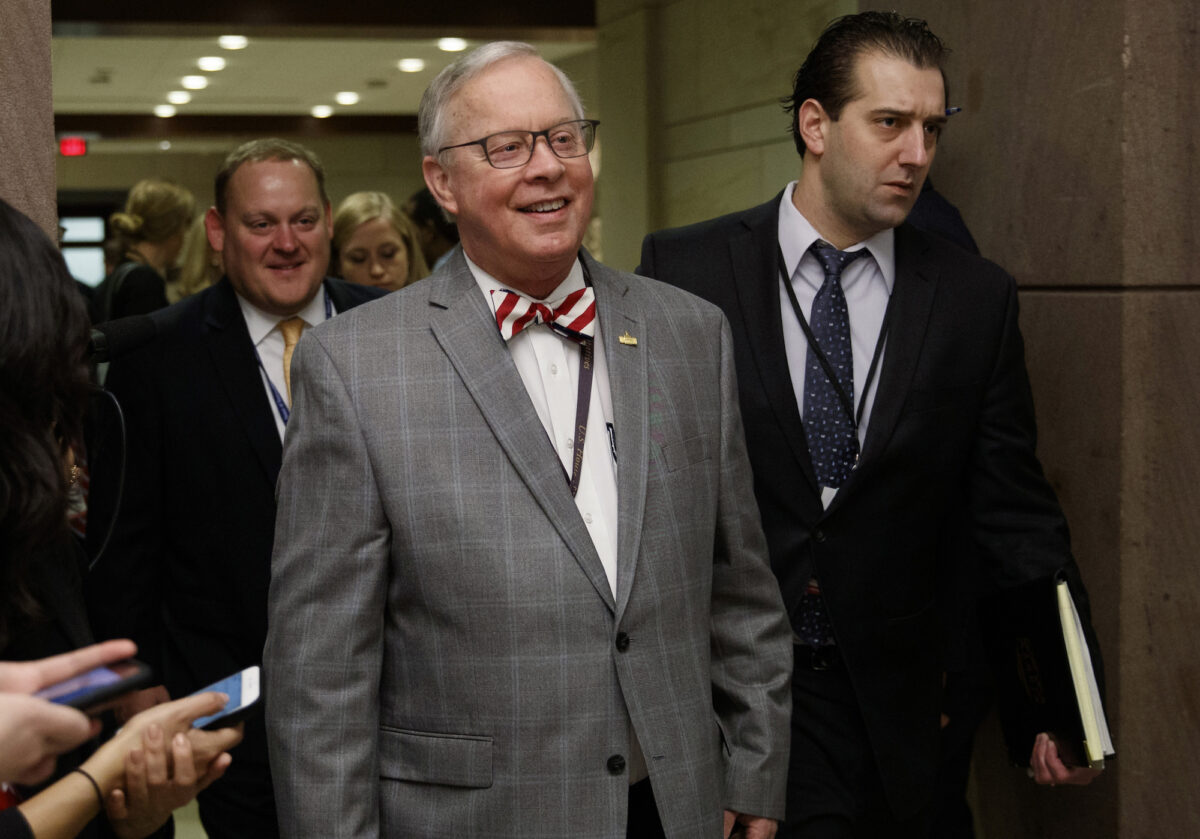 The race to replace him will feature his widow, Susan Wright.
"I'm asking the voters of Ellis, Navarro, and Tarrant Counties to help me continue the fight for stronger borders, lower taxes, and the precious right to life in Washington," she said in a campaign announcement late last month.
Voters in the state's 6th Congressional District will also have at least one anti-Trump Republican to choose from.
Michael Wood, a Marine Corps Reserve major, is reportedly set to announce Monday that he is running for the seat.
In his launch video, Wood says the GOP needs to not become "a cult of personality, a vehicle for one man's ambitions and grievances."
If the Republican Party doesn't move on from Trump, the whole country will turn blue, Wood claims.
A subset of Republican officials have made similar allegations, but Trump remains popular within the party, as his appearance at CPAC 2021 over the weekend showed.
The Republican primary for the seat, which has been held by the GOP since 1983, is slated for May 1.