A former teacher from Texas is one of two Americans detained in Syria after allegedly fighting for the ISIS terrorist group.
Warren Christopher Clark, also known as Abu Muhammed, is among five people Syrian Democratic Forces have captured. The other identified American is Zaid Abed al-Hamid, also known as Abu Zaid al-Ameriki.
Clark graduated from the University of Houston in 2007 and worked as a substitute teacher in the English for Second Language program at the Fort Bend Independent School District from 2009 to 2011, according to a copy of his resume obtained by researchers at George Washington University.
He is one of several dozen Americans to join ISIS according to Seamus Hughes, deputy director of the university's program on extremism.
Clark was so open about his conversion to Islam that some friends thought he was an informant.
His resume was discovered in a house in Mosul after the city was liberated from the Islamic State in the summer of 2017.
"I'm looking to get a position teaching English to students in the Islamic State. I was born and raised in the United States and have always loved teaching," Clark said in his cover letter. "As my resume shows, I have a variety of skills as well as work-experience in education, which I believe will make me an excellent English teacher. Please feel free to contact me at your convenience. Thank you for taking the time to consider me."
Officials from the University of Houston told KPRC the information in his resume matches Clark's experience while his neighbors said his family rarely talks about him.
Hughes said Clark appeared to fit into the group of Americans who traveled to Syria to join the self-declared Caliphate.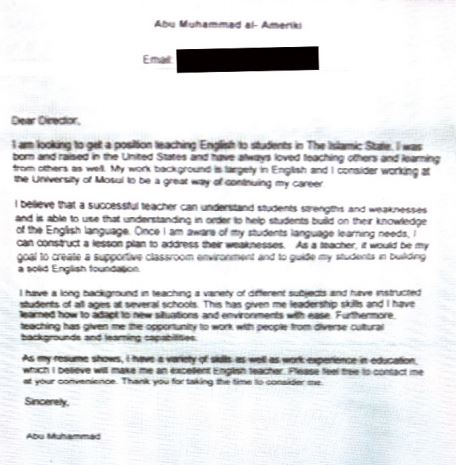 "Many American travelers who left for Syria in the years directly after 2011 did so in reaction to atrocities committed by the Syrian regime. Some were interested in the violence and fighting that was portrayed in propaganda videos released by the Islamic State. Others were drawn to the siren song of the self-declared Caliphate," Hughes said in a blog post after Clark's apprehension was announced.
"Clark appears to fall into the final category. By teaching English to young Iraqis, he seems to have wanted to participate in Islamic State's wider Utopian state-building project. Clearly, he hoped that his experience teaching English in Turkey, along with his degree in political science from the University of Houston, would serve him well in this effort."
According to the researcher, Clark will be the 15th American known to have returned home after joining ISIS.
He is likely to face federal terrorism charges but could earn a reduced sentence, if he gives information to authorities. Hughes called him a possible "treasure trove."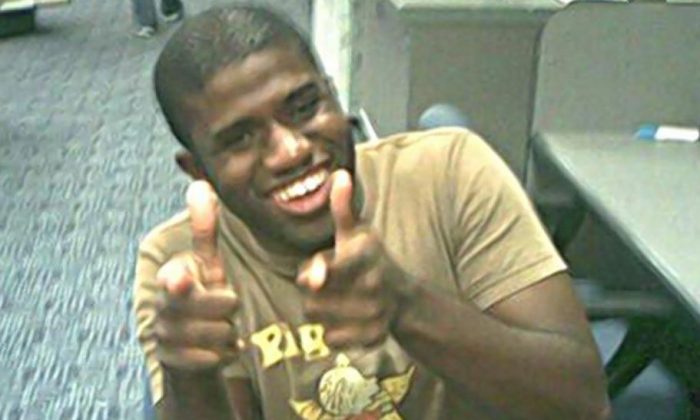 A Pentagon spokesman said officials are aware of reports Clark is in Syrian custody.
"We are aware of open source reports of reportedly American citizens currently in custody who were believed to be fighting for ISIS," Commander Sean Robertson, a Pentagon spokesman, told KTRK. "However, we are unable to confirm this information at this time. The incident is under investigation."
Fort Bend Independent School District graduates told the broadcaster they are concerned about his association with the district.
"I went to a [district] school before I graduated. That's honestly kind of scary to hear," said graduate Victor without providing a last name.
"There's got to be more than just a background check. There's got to be an interview with your thoughts, your beliefs. That's very disturbing," added Gentre who also did not provide a last name. "I have children in Fort Bend schools. One at Colony Bend and one at First Colony Middle."
From NTD.com