Former "Real Housewives of New Jersey" star Joe Giudice, has been informed that he'll get deported to Italy once he is released from jail.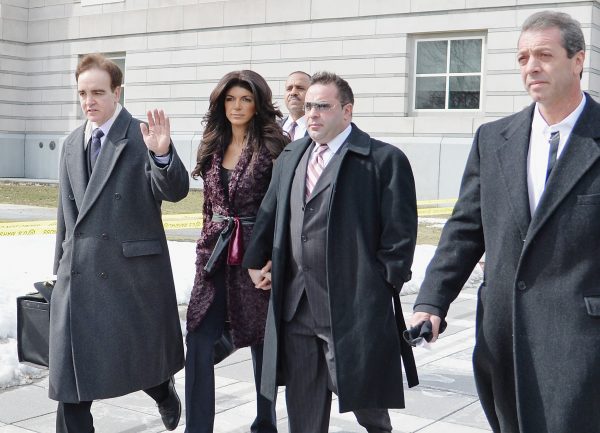 According to Radar Online, the judge gave the order at Pennsylvania's York Immigration Court on the morning of Wednesday, Oct. 10. The order gives Giudice 30 days to appeal, or until Nov. 9.
"Based upon the law, I find you deportable and ineligible for any kind of relief," said judge John Ellington, while Giudice was listening through via teleconference in Allenwood, Penn., Radar Online reported.
"Mr. Giudice, no matter how this turns out, I wish you the best. I decided this case as a matter of law," Judge Ellington said.
"I've been here my whole life, I wouldn't know what to do in any other country," Joe Giudice said during the hearing, adding that he felt he need to go back to his wife and children.
Joe Giudice, who is the husband of Teresa Giudice and the father of four young daughters, is currently halfway through serving 41 months of jail time for conspiracy to commit wire and bankruptcy fraud.
According to TMZ, Giudice's wife Teresa was aware of the possibility of deportation. During an RHONJ reunion earlier this year, she implied that she'd move to Italy with her husband when asked about the possible outcome.
"I wouldn't mind, you know, I'm just saying. Listen, whatever God has planned for me, that's what's going to happen. I will embrace it the best I can," Teresa responded.
The next season of "Real Housewives of New Jersey" will premiere on Nov. 7.