A delegation of U.S. senior trade officials visited Beijing on May 3 and 4, hoping to ease trade tensions and negotiate a fairer trade relationship.
Reports about the talks indicated that a deal wasn't reached, but there were some concessions. China said it would reconsider duties on U.S. sorghum, increase U.S. imports to lower the trade surplus, and lower tariffs on certain U.S. goods.
One of President Donald Trump's former presidential campaign advisers, Andrew Puzder, believes that the United States is in a good negotiating position. "In business, you have to pay attention to the customer," he said by email. "America is China's biggest customer. A lot of the media seems to have concluded that Beijing won't make concessions, but I believe it would be unwise for China to ignore its biggest customer and put at risk a trade relationship that is more important to the Chinese economy than it is to the U.S. economy."
Puzder was Trump's first nominee for labor secretary and serves as a policy adviser for America First Policies, a super PAC founded to advocate for Trump's policy agenda. He spoke with The Epoch Times about how the United States can seek to maintain an equitable trade relationship while also holding the Chinese regime accountable for its actions that run counter to free competition.

High Tech a Central Issue
Intellectual property (IP) theft has been the focus of recent trade tensions, with the Trump administration imposing $50 billion worth of tariffs on Chinese high-tech imports as punitive measures for China's aggressive acquisition of U.S. tech companies and policies of forcing U.S. firms in China to transfer technology in exchange for market access.
Puzder explained that the administration has turned to tariffs "because other remedies, like complaints at the World Trade Organization or diplomatic communications to the Chinese government, have proven ineffective."
The administration is also considering placing restrictions on Chinese investments in "sensitive U.S. industries." Reuters recently reported that U.S. Treasury officials are discussing with American industry groups a draft of legislation that would increase scrutiny on Chinese deals to acquire sophisticated American technology.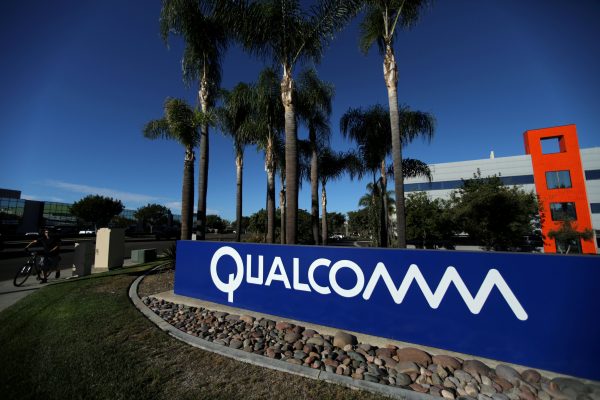 In the field of artificial intelligence (AI), the Chinese regime is also investing a great deal of capital in an effort to catch up with American innovations. How can the United States ensure it continues to be a world leader? "To lead in AI, we need to do the same things that enabled us to lead in other fields of technology: We need to let capitalism work. Technology is advancing so quickly and is so specialized that only free market entrepreneurs have the necessary motivation to drive technological advances," Puzder said.
However, he also said that government has a role. "One thing the government can do is fully fund the president's plan to rebuild the armed forces; the DoD [Department of Defense] is investing heavily in AI, and if past experience with Defense research is any indicator, the private sector spinoffs should be game changers." Ultimately, he believes the United States could continue to be an AI leader as long as there are continued government efforts at stopping IP theft.
How to Protect American Innovation
What are some ways to protect the U.S. high-tech sector from such theft? The idea of restricting certain visas for Chinese nationals has been raised before, in reaction to the many instances of espionage and IP theft conducted by Chinese nationals who arrived in the United States for research or work purposes.
"I think we need to be very careful about broadly restricting lawful immigration, but in technology fields where the Chinese government has expressed a clear desire to obtain foreign intellectual property, I think it's reasonable to apply extra scrutiny to Chinese nationals, particularly if they don't intend to move permanently to the United States," Puzder said.
"I think the administration is looking at the principle of 'reciprocity,' in which the Chinese have consistently expressed disregard for international rules by fencing off their markets and discriminating against our companies, we will do the same. I think there is logic in that, because China will start changing its approach if we impose real costs on their actions."
Puzder also agreed that academic espionage—a topic of a recent Congressional hearing—was an important issue. "It's important to prosecute those who violate U.S. export control laws [restrictions on shipping sensitive technologies and goods outside of the United States] to the fullest extent of the law in order to deter violators." He added that there should be measures to ensure Chinese students attending school in the United States are not being monitored by the Chinese regime.
Recommended Video:
How Doctors in China Turn into Murderers