A grand jury in New York City has voted to indict former President Donald Trump.
Trump's attorney Joseph Tacopina confirmed the indictment to The Epoch Times.
A spokesperson for the office of Manhattan District Attorney Alvin Bragg said it is now coordinating with Trump's attorneys his "surrender to the Manhattan D.A.'s Office for arraignment on a Supreme Court indictment."
The indictment currently remains under seal.
Bragg's office has been investigating Trump for his alleged involvement with a $130,000 payment to adult entertainment actress Stormy Daniels by his lawyer at the time, Michael Cohen, in the leadup to the 2016 presidential election. The payment allegedly was made to stop Daniels from going public with her claim of an affair with Trump, who denies the claim.
"President Donald J. Trump is a victim of a corrupt and distorted version of the American justice system and history," Alina Habba, an attorney for Trump, said in a statement. "He will be vindicated."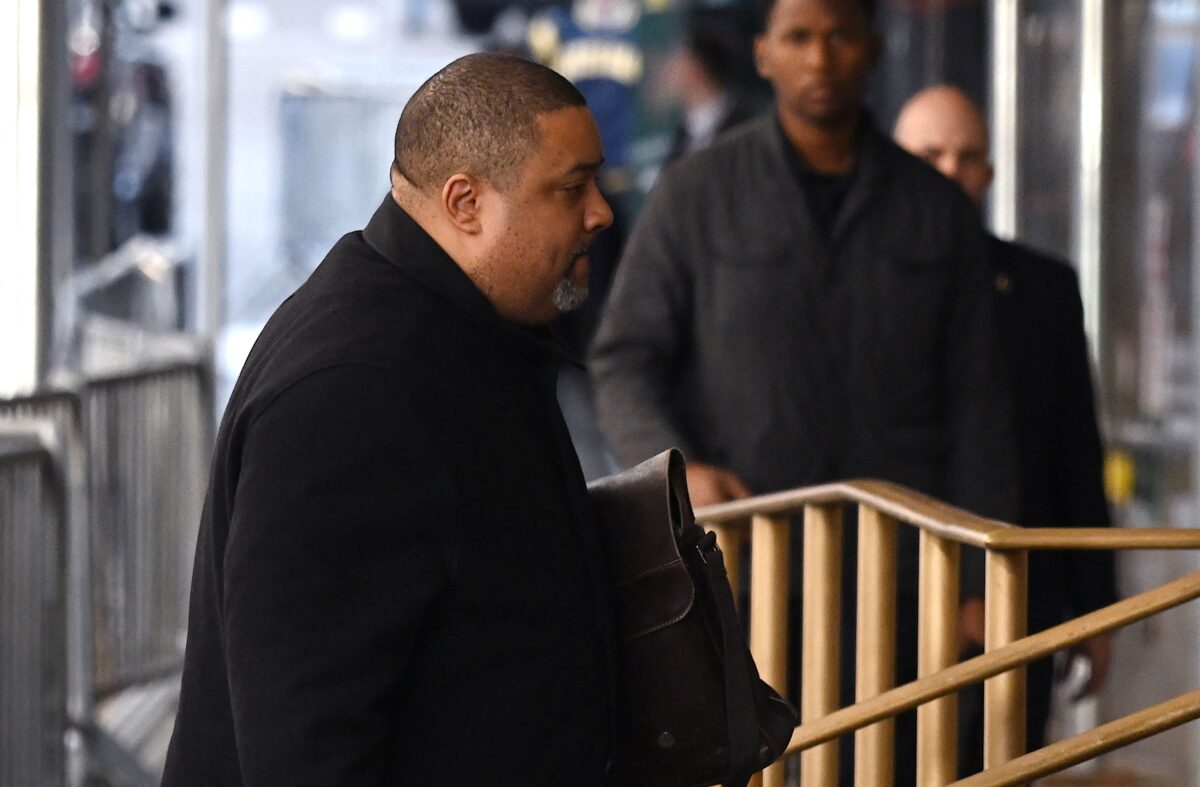 The vote on the indictment came after weekslong proceedings where the grand jury heard testimony from former Trump associates, including Cohen and Cohen's former attorney Robert Costello.
While the indictment remains sealed, it's believed the case heavily relies on Cohen's testimony. Cohen pleaded guilty to violating federal campaign finance laws in 2018 by arranging payments to Daniels and another woman who claimed to have had an affair with Trump. In his plea agreement, the attorney claimed to have done so at Trump's direction and that he was reimbursed by the Trump Organization through routine legal expenses, despite his earlier claims that he paid the money out of his own pocket.
Trump, the leading announced candidate for the 2024 presidential election, has denied any wrongdoing, saying that he's a victim of extortion.
"This is Political Persecution and Election Interference at the highest level in history. From the time I came down the golden escalator at Trump Tower, and even before I was sworn in as your President of the United States, the Radical Left Democrats—the enemy of the hard-working men and women of this Country—have been engaged in a Witch-Hunt to destroy the Make America Great Again movement," Trump said in a statement.
The former president also wrote on Truth Social that "they know that I cannot get a fair trial in New York."
The White House told The Epoch Times in a statement that it did not have a comment on the indictment.
Senate Majority Leader Chuck Schumer (D-N.Y.) said in a statement: "Mr. Trump is subject to the same laws as every American.
"He will be able to avail himself of the legal system and a jury, not politics, to determine his fate according to the facts and the law."
House Speaker Kevin McCarthy (R-Calif.) pledged to hold Bragg to account.
"Alvin Bragg has irreparably damaged our country in an attempt to interfere in our Presidential election," said McCarthy in a statement. "As he routinely frees violent criminals to terrorize the public, he weaponized our sacred system of justice against President Donald Trump. The American people will not tolerate this injustice, and the House of Representatives will hold Alvin Bragg and his unprecedented abuse of power to account."
House GOP lawmakers have started a probe of Bragg and his office, which Bragg has characterized as congressional overreach.
Legal Hurdles
Bragg's case against Trump, which some have said employs a "novel" legal argument, faces significant legal hurdles, according to some legal experts.
Alan Dershowitz, a legal scholar who taught at Harvard Law for 50 years, was highly skeptical of Bragg's bid to combine state and federal laws—the false records charge and the campaign finance laws, respectively.
"There's a federal campaign statute, and there's a state record statute, and the two have nothing to do with each other," Dershowitz told The Epoch Times on March 18. "But in order to turn the state statute into a felony, you have to borrow a federal statute, which seems to raise real, serious legal questions."
Following the news of the indictment, he told The Epoch Times, "In 60 years of practice, this is the worst case of prosecutorial abuse I have ever seen."
There's also the question of whether the statute of limitations has run out on this case.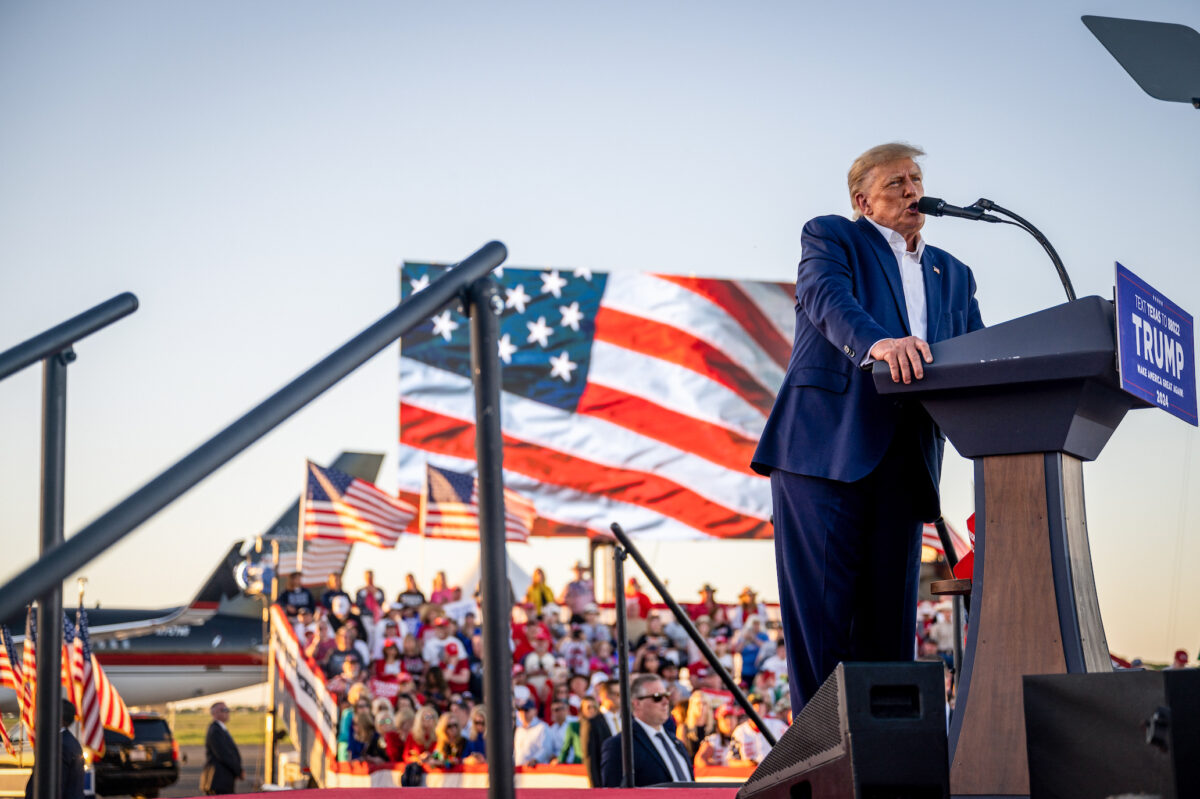 Under New York state law, falsifying business records by itself is a misdemeanor, which carries a statute of limitation of two years. But if the records fraud was used to cover up or commit another crime, the charge could be elevated to a felony, which carries a statute of limitations of five years.
Since the payment to Daniels took place in October 2016, a case pursuing felony charges would still be two years past the statute of limitations under normal circumstances. But Bragg is expected to make use of a provision in the state law that stops the statutes of limitations clock when "the defendant was continuously outside" of New York, trial attorney John O'Connor told The Epoch Times in an interview.
The district attorney is expected to argue that the clock was paused because Trump was based in Washington and Florida during the period from 2016, O'Connor said.
During this period, however, Trump still spent some time in New York. The issue thus hinges on the interpretation of the word "continuously," with legal experts divided on which way the court might go on this point.
2024 Potential Candidates Respond
Florida Gov. Ron DeSantis, a Republican, criticized the indictment.
"Florida will not assist in an extradition request given the questionable circumstances at issue with this Soros-backed Manhattan prosecutor and his political agenda," he said in a statement on Twitter, referring to billionaire financier George Soros.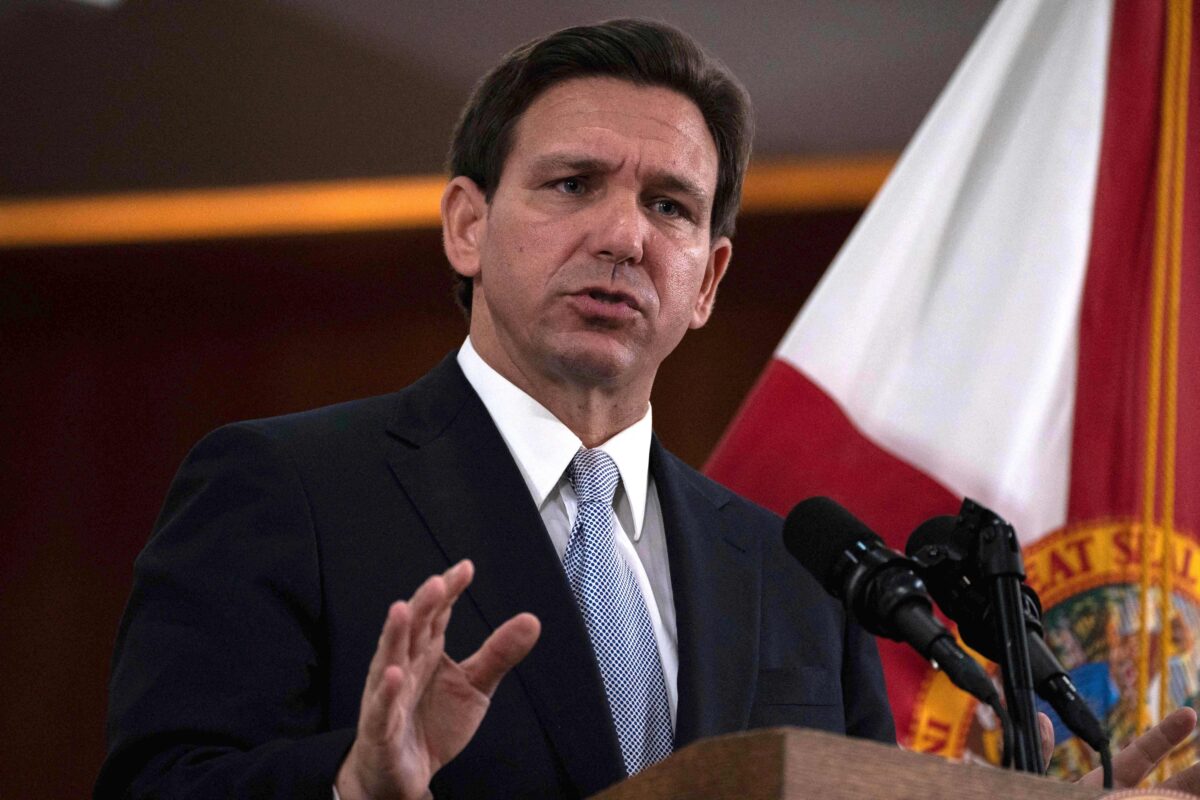 Trump, however, is expected to surrender himself voluntarily.
Entrepreneur and GOP presidential candidate Vivek Ramaswamy slammed the indictment.
"The politically motivated indictment of the 45th President of the United States marks a dark moment in American history," he said in a Twitter post that includes a video. "It will undermine public trust in our electoral system & justice system. It is un-American for the ruling party to use police power to arrest its political rivals. Principles go beyond partisanship. Let the American people decide who governs."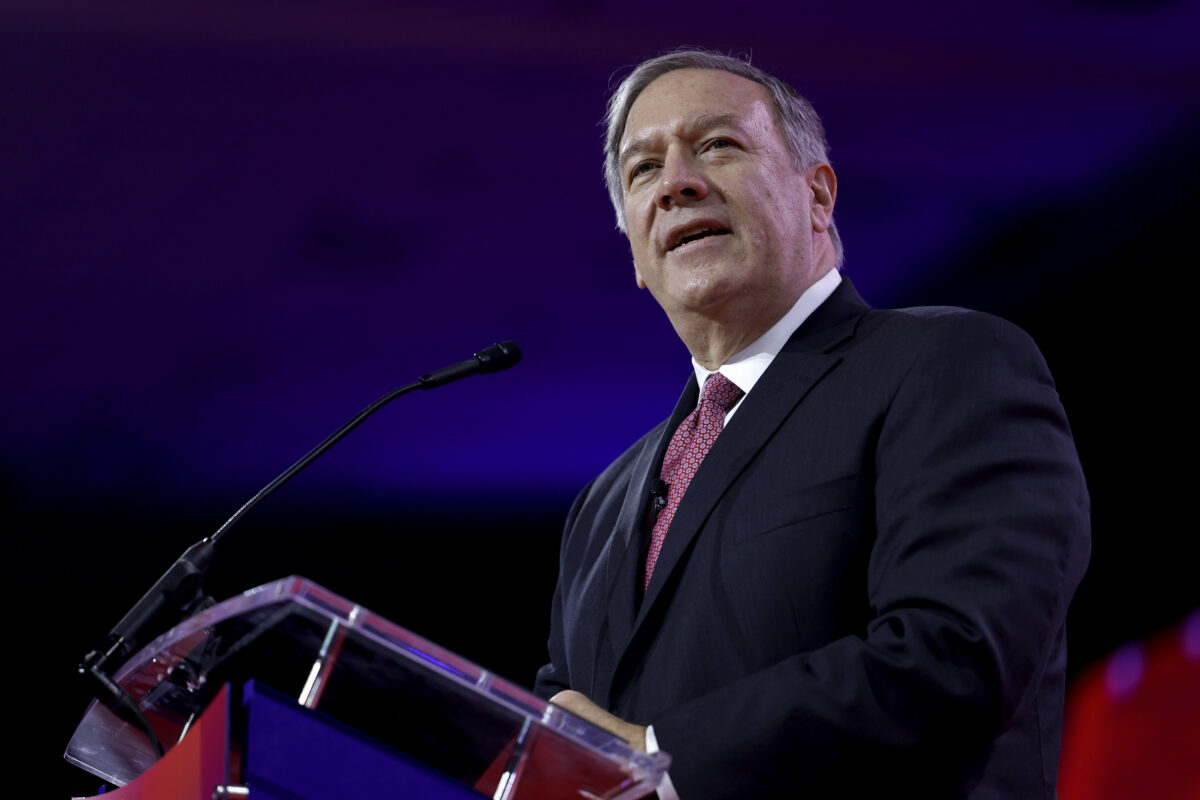 Mike Pompeo, who served as secretary of state under Trump and may jump into the 2024 race, also joined the GOP outrage.
"The Manhattan DA is undermining America's confidence in our legal system. Bragg is the same Soros-funded prosecutor who refuses to prosecute violent crimes and who has downgraded more than half of all felonies to misdemeanors," he said on Twitter.
What Happens Next
If normal procedures are followed, prosecutors are expected to next negotiate Trump's voluntary surrender at the district attorney's office in Lower Manhattan. Tacopina, Trump's lawyer, has previously said the former president would voluntarily surrender if indicted. In this case, Trump would appear at the district attorney's office at an agreed-upon time for booking, which includes being fingerprinted, having his mugshot taken, and being read his Miranda rights.
He would later be arraigned, which typically occurs within a few hours, at a courtroom in the same building. During this proceeding, Trump's defense team would be handed the physical copy of the indictment, and Trump would plead not guilty. Trump would then be released on his own recognizance, as New York law bars prosecutors from seeking bail for nonviolent felony charges.

Dershowitz told The Epoch Times that while Trump could be convicted in a jury trial in Manhattan, he would later win on appeal.
"Because I don't think that Trump can get a fair trial in New York," the legal expert said, pointing to the city's predominantly Democrat-voting population.
"Then, it will be reversed on appeal, but by that time, we'll be deep into the election cycle," Dershowitz said, referring to the 2024 presidential election.
A Trump spokesperson previously described the case as another instance of "the weaponization of our injustice system."
"The George Soros-funded Radical Left Democrat prosecutor in Manhattan has decided to take his Witch-Hunt to the next level," the spokesperson wrote in a statement to The Epoch Times last week.
Meanwhile, Trump vowed on March 4 to stay in the presidential race even if he were to be criminally charged.
"Oh, absolutely, I won't even think about leaving," Trump told reporters at the Conservative Political Action Conference, in response to a question on the matter. "Probably, it'll enhance my numbers, but it's a very bad thing for America. It's very bad for the country."
The Epoch Times contacted Bragg's office for comment.