Former Pakistan military dictator Pervez Musharraf was sentenced to death in absentia on Dec. 17 for high treason after a six-year legal case.
Salman Nadeem, a government law officer, told Reuters that Musharraf was found guilty of the country's Article 6 "for violation of the constitution of Pakistan." A three-person court approved the death sentence in a 2–1 ruling.
"For the first time in the history of Pakistan … a military dictator has been punished by a court of law," Hamid Ali Khan, a senior Supreme Court lawyer, said after the verdict.
Musharraf took power in a 1999 coup that ousted then-Prime Minister Nawaz Sharif before ruling as the country's president until 2008. In 2007, he imposed a state of emergency and placed judges under house arrest around the country. The move sparked widespread protests and he was ultimately forced to flee Pakistan.
In 2013, when Sharif was back in power, he accused Musharraf of treason. The former military leader was formally charged in 2014, according to The Associated Press (AP). Sharif was later ousted in 2017 and was convicted of corruption. Earlier this month, he left the country on bail to seek medical treatment in the United Kingdom.
Musharraf doesn't live in Pakistan and hasn't yet issued a statement on the Dec. 17 death penalty ruling.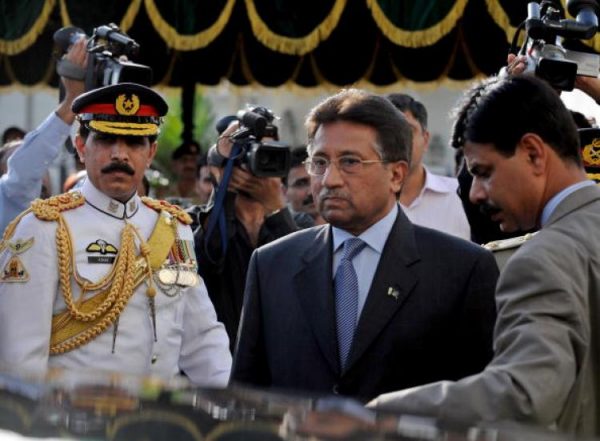 The 76-year-old is the first former army chief in Pakistan to be charged with treason. In November, he issued a statement from a hospital bed in the United Arab Emirates, saying he wasn't given a fair hearing in the case.
"I served the nation and made decisions for the betterment of the country," Musharraf said. A lawyer for the former president told Reuters that he would challenge the decision.
"Musharraf today sent me a message, saying he is ready to come to Pakistan but his doctors are not allowing him to travel," another lawyer told AP after the ruling.
Statement on decision by Special court about General Pervez Musharraf, Retired. pic.twitter.com/C9UAMT1E4W

— DG ISPR (@OfficialDGISPR) December 17, 2019
The Pakistan armed forces said it disagreed with the decision.
"The decision given by [a] special court about General Pervez Musharraf … has been received with [a] lot of pain and anguish by rank and file of [sic] Pakistan Armed Forces," the armed forces said in a statement. "The due legal process seems to have been ignored."
The statement noted that Musharraf "has served the country for over 40 years" and has "fought wars for the defense of the country."
Meanwhile, a spokesperson for Sharif, Ahsan Iqbal, hailed the Dec. 17 ruling and said Musharraf deserves the death penalty.
"We welcome this court ruling," Iqbal told AP.