Singer Ozzy Osbourne, who has been hospitalized for the past two weeks, sent a message to an extremely sick former bandmate.
"Dearest @Bernie.Torme, Sending you positive vibes and love, and all our prayers. Love Ozzy and Sharon," he wrote on Instagram.
Bernie Torme, who was part of Ozzy Osbourne's backing band and Atomic Rooster, was rushed to the hospital after suffering virulent pneumonia in both lungs, LouderSound.com reported.
View this post on Instagram
A message posted on his Twitter page said he was "extremely ill in intensive care with virulent double pneumonia." It added, "We ask for your prayers."
His family issued a statement to LouderSound.com: "Bernie Torme, the world-renowned guitarist, with stints with Ozzy Osbourne, Gillan, and Desperado featuring Dee Snider, was rushed into hospital earlier this week suffering from virulent pneumonia in both lungs."
"We'll keep you posted on any change in the situation but for now your thoughts and best wishes are much appreciated," the statement said.
Osbourne Update
Sharon Osbourne, Ozzy's wife, said her husband is "breathing on his own" in the hospital.
"He's overcome by the response he's had," she said on her TV show.
The 70-year-old singer was admitted to the Keck Hospital of the University of Southern California on Feb. 4 amid fears his condition could get worse.
Doctors admitted him because they thought it was "the best way to get him on a quicker road to recovery," his wife said.
"He's doing good," Sharon added.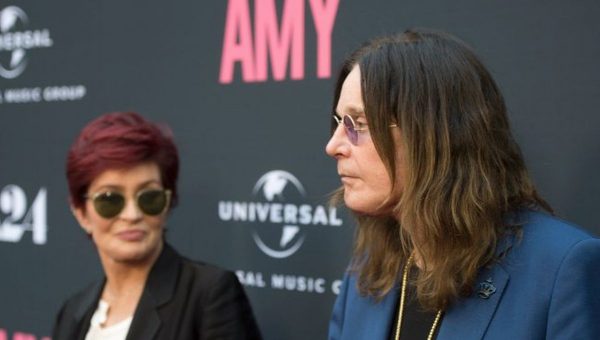 She later thanked fans on Twitter. "Thank you to everyone for all your get well messages and support for Ozzy. We are overwhelmed and truly touched by everyone's thoughtfulness," she wrote.
Earlier this week, the Daily Mail reported that Osbourne's condition worsened at one point, and he was taken to the hospital's intensive care unit.
"He's been really struggling with flu, which turned into bronchitis. Doctors feared he could contract pneumonia which, in a person over 70, can be fatal," a source told the paper.
His children, Jack and Kelly, went to the hospital and were by his side.
Previously, on his website, Osbourne said he is "completely devastated" for postponing his tour in Europe.
Thank you to everyone for all your get well messages and support for Ozzy. We are overwhelmed and truly touched by everyone's thoughtfulness.

— Sharon Osbourne (@MrsSOsbourne) February 12, 2019
"First the staph infection in my thumb and now coming down with the flu and bronchitis. I want to apologize to all of my fans who have been so loyal over the years, my band, my crew, and to Judas Priest for letting you all down. However, I promise the tour with Judas Priest will be completed. It's being rescheduled right now to start in September. Again, I apologize to everyone. God Bless. Love you all, Ozzy," he stated.
Pneumonia: Deadly in Older Adults
Pneumonia is an infection of the air sacs in one or both lungs.
"The air sacs may fill with fluid or pus (purulent material), causing cough with phlegm or pus, fever, chills, and difficulty breathing. A variety of organisms, including bacteria, viruses, and fungi, can cause pneumonia," says the Mayo Clinic's website.
The illness can range in seriousness from mild to life-threatening.
However, it is "most serious for infants and young children, people older than age 65, and people with health problems or weakened immune systems," says the clinic.