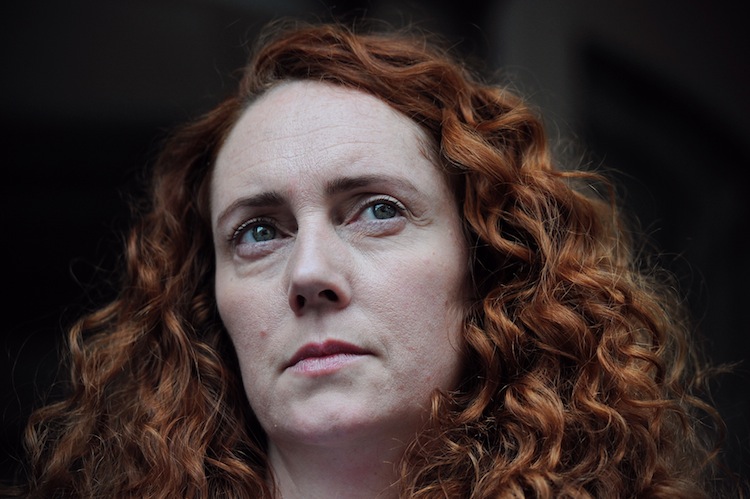 Rebekah Brooks, the former head of Rupert Murdoch's British newspapers, and her husband, Charlie Brooks, were charged with conspiracy to obstruct justice during the phone-hacking inquiry, it was reported.
Brooks, who specifically served as the world editor and also the News International chief executive, was charged with three separate counts of conspiracy to obstruct justice, allegedly attempting to hide evidence of the hacking from investigators, The Guardian reported.
She allegedly removed seven boxes of material from the archives of News International, prosecutors said.
Charlie Brooks, a racehorse trainer, also faces similar charges, according to Alison Levitt, principal legal advisor to Britain's Director of Public Prosecutions, the newspaper reported.
There are four other people who face charges, including former personal assistant Cheryl Carter, security worker Daryl Jorsling, chauffeur Paul Edwards, and News International head of security Mark Hanna.
Levitt said, "They are all due to answer their bail at police stations later today," the London Telegraph reported.
Brooks and her husband released a statement on Tuesday, denying all charges. "We deplore this weak and unjust decision. After the further unprecedented posturing of the [Crown Prosecution Service] we will respond later today after our return from the police station," it reads.