Model and former winner of the Miss Uruguay beauty pageant has been found hanged in a hotel room in Mexico City.
Fatimih Davila Sosa, who was just 31, was found dead on May 2 according to city officials.
Officials are investigating whether she committed suicide by hanging herself or was killed by someone, according to local media reports.
Sosa won the title of Miss Uraguay back in 2006 on her way to participating in the Miss Universe pageant. She was a semi-finalist in Miss Model of the World that year and first runner-up in Miss Continente Americano 2006.
She participated in Miss World 2008.
According to her Instagram account, she had been working as a model in Mexico.
View this post on Instagram
She had arrived in Mexico City on April 23, according to officials.
Hotel workers found her body hanging from a rope in the shower of her hotel room, reported El Grafico.
View this post on Instagram
She isn't the first former beauty pageant winner to die young in recent months.
A former Miss Teen Universe and model died at age 20, after having a heart attack in March, during a family ski trip to celebrate her birthday.
The death of Lotte Van Der Zee was announced by her family on social media on March 7.
"Our pearl, our everything passed away on Wednesday evening March 6th at 22:47," they wrote on her Instagram account. "It is incredibly surreal that our dearly beloved Lotte is not around us anymore. Our hearts are truly broken."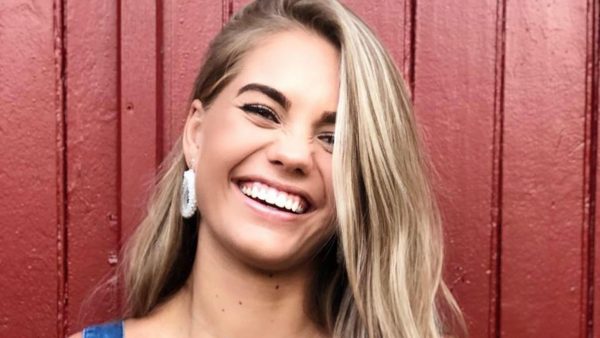 The Dutch model was crowned Miss Teen Netherlands in 2016, and in 2017 at the age of 18, she won the title of Miss Teenager Universe.
She had since gone on to a modeling career.
Her mother had managed to resuscitate her and then she went into a coma—but never recovered.
She had gone to bed the night before with no sign of ill health, telling her family "Until breakfast."
But the next morning, she didn't appear. Her mother found her ill in bed. She got worse through the day and then had a sudden heart attack.
She was kept in an artificial coma by specialists at a German hospital.
As her organs began to fail, and with no sign of brain activity, the family gave up hope and on March 6, the family agreed to turn off the life support.
Her mother  Eugeniek told local media outlet Tubantia that it was hard to grasp the fact that she was gone.
"She was so full of life, so cheerful," she said. "Now she is the most beautiful star in the sky. Of course, you always want to keep your child with you. But we had to let her go. Out of respect for Lotte … she deserved to be allowed to go. It's good for her. "