Rep. Alexandria Ocasio-Cortez (D-N.Y.) appeared at a loss for words during a testy exchange with former ICE chief Thomas Homan in which he denied her premise of a "family separation policy" at immigration centers.
Former Acting Immigration and Customs Enforcement (ICE) Director Homan was testifying on July 12 at a House Oversight Committee hearing on the alleged treatment of illegal immigrants at the border.
Right out the gate, in his opening statement Homan blamed Congress and the media for the "unprecedented attack and vilification" agents face, saying that agents are also parents who are deeply affected by the crisis at the southern border.
Those Congress members who were attacking the professional integrity of agents with "zero evidence of guilt" were "wrong and should be ashamed," he said.
Exchange between @RepAOC and Thomas Homan

Rep. @AOC: "The recommendation, of the many that you recommended, you recommended family separation."

Homan: "I recommended zero tolerance."

Full video here: https://t.co/9wyiibRxwv pic.twitter.com/RoM4kBMJVq

— CSPAN (@cspan) July 12, 2019
One of the most outspoken critics of ICE agents in Congress has been 29-year-old Ocasio-Cortez.
After introducing her as the next questioner, the committee chairman paused to urge those present to restrain from making assumptions about people's motives and intentions.
Ocasio-Cortez's questioning focused on a memo recommending "zero tolerance" on the border crisis that Homan had signed.
But Homan refused to allow her characterization of the memo as a "family separation policy."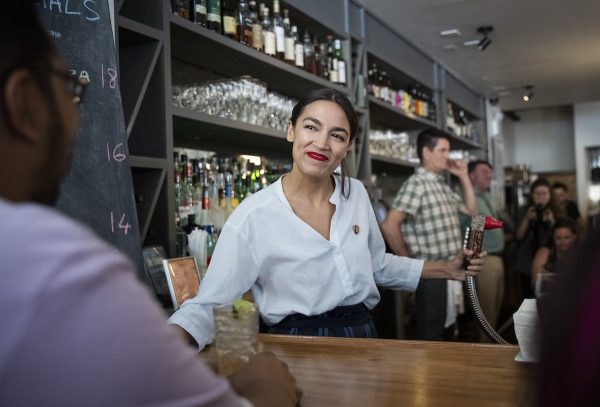 "I recommended zero tolerance," he said after a few exchanges.
"Which includes family separation," she countered.
"The same as it is with every U.S. citizen parent that gets arrested with a child," Homan quickly replied.
Ocasio-Cortez went quiet for a few seconds, before countering, "Zero tolerance was interpreted as the policy that separated children from their… ."
Interrupting, Homan replied, "If I get arrested for DUI and I have a young child in the car, I'm gonna be separated."
"When I was a police officer in New York and I arrested a father for domestic violence, I separated that father from his home."
Ocasio-Cortez replied, "Mr. Homan with all due respect, legal asylees are not charged with any crime."
Before she had finished the sentence, Homan responded, "When you're in this country illegally, it's violation 8, United States Code 1325."
"Seeking asylum is legal," she said.
"If you want to seek asylum, you go through a port of entry," he responded. "Do it the legal way. The Attorney General of the United States has made that clear."
"Okay," said Ocasio-Cortez, and moved on.
Earlier, when he first took the stand, Homan had defended the border agents, saying that they are "working in an extremely difficult environment" due to the unprecedented surge of illegal immigrants into the United States in recent months.
"These men and women who chose a life of service to this nation deserve better not only from the media but from those elected officials in Congress," Homan said during his opening statement (pdf).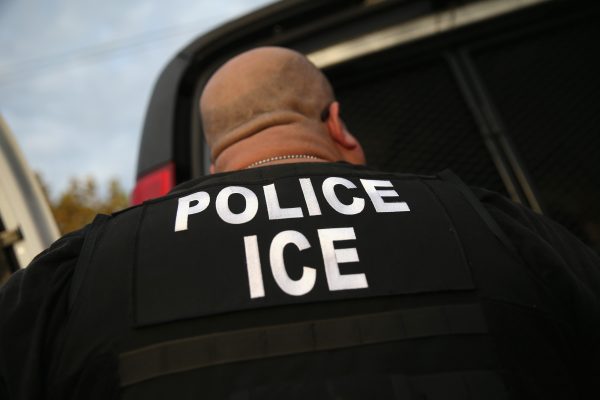 "As a 34-year veteran of law enforcement, it is shocking, shocking to see the constant attacks against those that leave the safety and security of their homes and their families every day, put on a Kevlar vest and put a gun on their hip and risk their own safety to defend this nation," he said.
He also criticized recent comments made by Congress members who accused, without evidence, border patrol agents of "inhumane treatment" at some of the U.S. border detention facilities.
"Those that attack the professional integrity of those that serve and blatantly throw unsubstantiated allegations against these men and women with zero evidence of guilt are wrong and should be ashamed," Homan said, without identifying the Congress members he was referring to.
"ICE Agents and Border Patrol Agents are moms and dads too. They have children," Homan said. "What they see every day with this unprecedented surge of children and families effects them deeply and emotionally. It is something they have to deal with every day and will stay with them for the rest of their lives."
Watch the full hearing here:
Janita Kan contributed to this report.