Former U.S. House Speaker Dennis Hastert has been released from a federal prison 13 months after he began his sentence.
Hastert has been transferred to a residential re-entry management facility in Chicago, Federal Bureau of Prisons (BOP) records show.
The sentence last year involved Hastert pleading guilty to breaking banking laws. The bank fraud crimes were linked to his hush money payments. Those payments were used to silence a male student he sexually abused as a high school teacher and coach decades ago.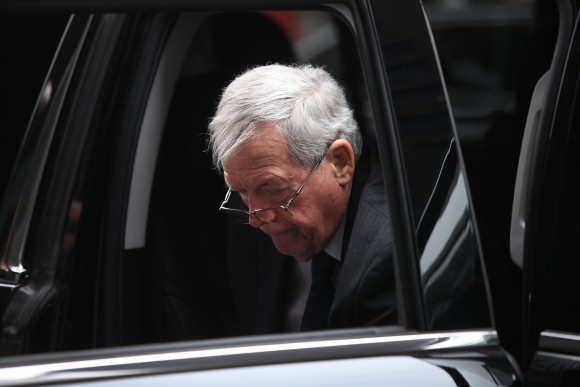 The 75-year-old tried to pay $3.5 million to silence a man who accused Hastert of sexually abusing him back when Hastert was a coach in high school, Politico reports.
Hastert intentionally evaded federal investigators and their requirements to find out information on his cover-up of bank transactions.
He served about 13 months of a full 15-month sentence according to federal prison records.
At the time, prosecutors fought for a sentence of up to six months for the former house speaker. Instead, that was nearly doubled by a federal judge in Chicago that pushed the length to a 15-month term, Politico reports.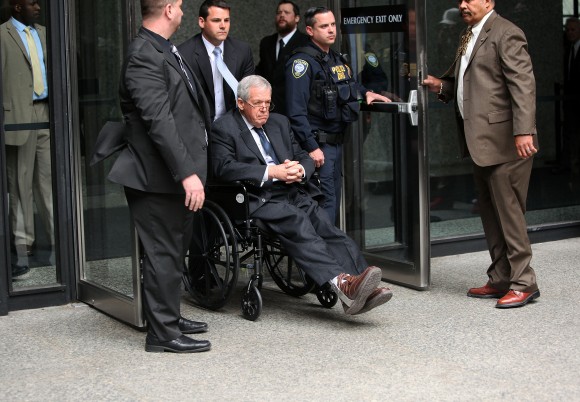 The federal judge called Hastert's actions "unforgivable" describing his alleged sexual abuses of school boys in rural Yorkville, Illinois.
However, no criminal charges were directly filed on the sexual abuse allegations, as the statute of limitations on such crimes had expired a while ago. At least two men who claimed abuse by Hastert filed civil suits, including the $3.5 million hush money, according to Politico.
The Bureau of Prisons, online locator lists Hastert's official release date as Aug. 16, under his prison ID known as Federal Inmate No. 47991-424.
Hastert was the longest serving Republican House speaker in history and one of the highest-ranking politicians to go to federal prison in the United States.