The trial of former hostage Joshua Boyle began in an Ottawa court Monday, where one of his alleged victims was revealed to be his estranged American wife Caitlan Coleman.
Boyle, 35, has pleaded not guilty to all 19 charges against him, which include assault, sexual assault, and unlawful confinement. Coleman is named victim in 17 of those 19 charges.
Lawyer for the Crown Meaghan Cunningham said she expects the defence to "vigorously" challenge the credibility and reliability of Coleman, who is expected to begin three days of testimony on March 25, reports the Ottawa Citizen. She said the defence might argue that Coleman consented to Boyle's abuse and domination.
A publication ban originally banned the names of the two alleged victims in Boyle's case, but Coleman's lawyer said his client wanted to lift the ban, a request that was granted. The other publication ban for the second alleged victim is still in place.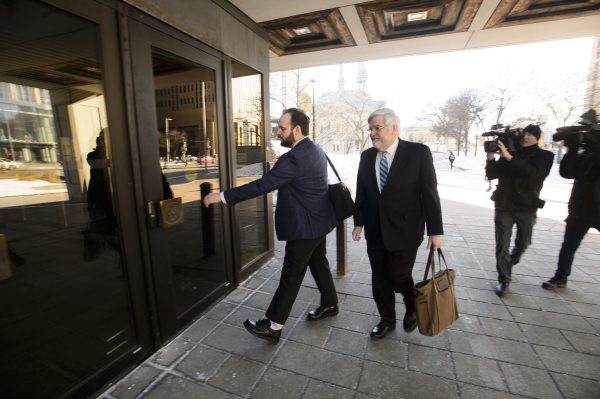 The court will also hear a 911 phone recording of Boyle from Dec. 30, 2017, along with testimony from the responding officers to that emergency call, Cunningham said. A neighbour of the couple, a Global Affairs Canada official, Coleman's mother, and her two sisters are also expected to testify during two weeks of Crown evidence. Boyle's bench trial is expected to take eight weeks.
According to CBC, the Crown lawyer said the judge may be asked to rule on whether Coleman's testimony accords with common sense and human experience, but that Coleman's unusual experiences may make it difficult to assess.
Boyle and Coleman, who is American, were taken hostage while on a hiking trip in Afghanistan in 2012. The couple, along with their three children born while in captivity, were rescued from the Taliban-linked Haqqani network by Pakistani forces in October 2017.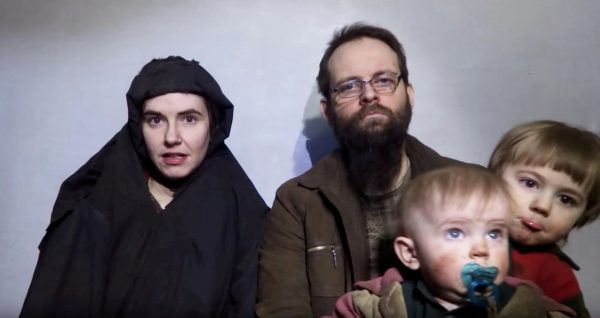 Boyle was subsequently arrested in Ottawa at the end of 2017, less than three months after his return to Canada. He was initially charged with 15 counts, but in January those charges were withdrawn and 19 charges were submitted in their place. Police allege the crimes were committed between Oct. 14, the day after Boyle and Coleman returned to Canada, and Dec. 30, 2017.
Boyle was released from jail last June on strict bail conditions that included house arrest with an electronic GPS ankle bracelet to track his movements. The judge also ordered that Boyle must not be given access to the internet nor communicate with the victims or their relatives.
Last June, an Ottawa judge granted temporary sole custody of the couple's children to Coleman, who took the children with her to Pennsylvania, her home state. According to The Ottawa Citizen, Coleman alleged in an affidavit filed with the family court that she was physically and emotionally abused by Boyle while they were hostages. The allegations in the affidavits have not been proven in court, and Boyle denied the allegations.
The judge also issued a restraining order against Boyle, which prevents him from contacting or going near Coleman and their children.