About 70 top-level government officials who worked in several Republican presidential administrations endorsed President Donald Trump for reelection on Sept. 28, saying that he has significant foreign policy and national security accolades.
The officials included governors, senators, military generals, ambassadors, and advisers who worked with and under the administrations of Presidents Trump, George W. Bush, George H.W. Bush, Ronald Reagan, Gerald Ford, and Richard Nixon.
"We also believe that a president's duty and loyalty are owed, first and foremost, to the American people, and not the international community, which is consistent with strengthening our alliances and friendships," their letter said, according to Fox News.
"For all of these reasons, we have concluded, that Donald J. Trump should be reelected as President of the United States."
Notable supporters include former U.S. Ambassador to Germany Richard Grenell, former New York City Mayor Rudy Giuliani, and former Mississippi Gov. Haley Barbour. The effort was led by K.T. McFarland, a former Trump deputy national security adviser, as well as former assistant secretary of the State Department and Under Secretary General of the United Nations Christopher Burnham; Charles Glazer, the former U.S. ambassador to El Salvador during the George W. Bush administration; and a former member of the Department of Education during the Reagan administration, Deroy Murdock.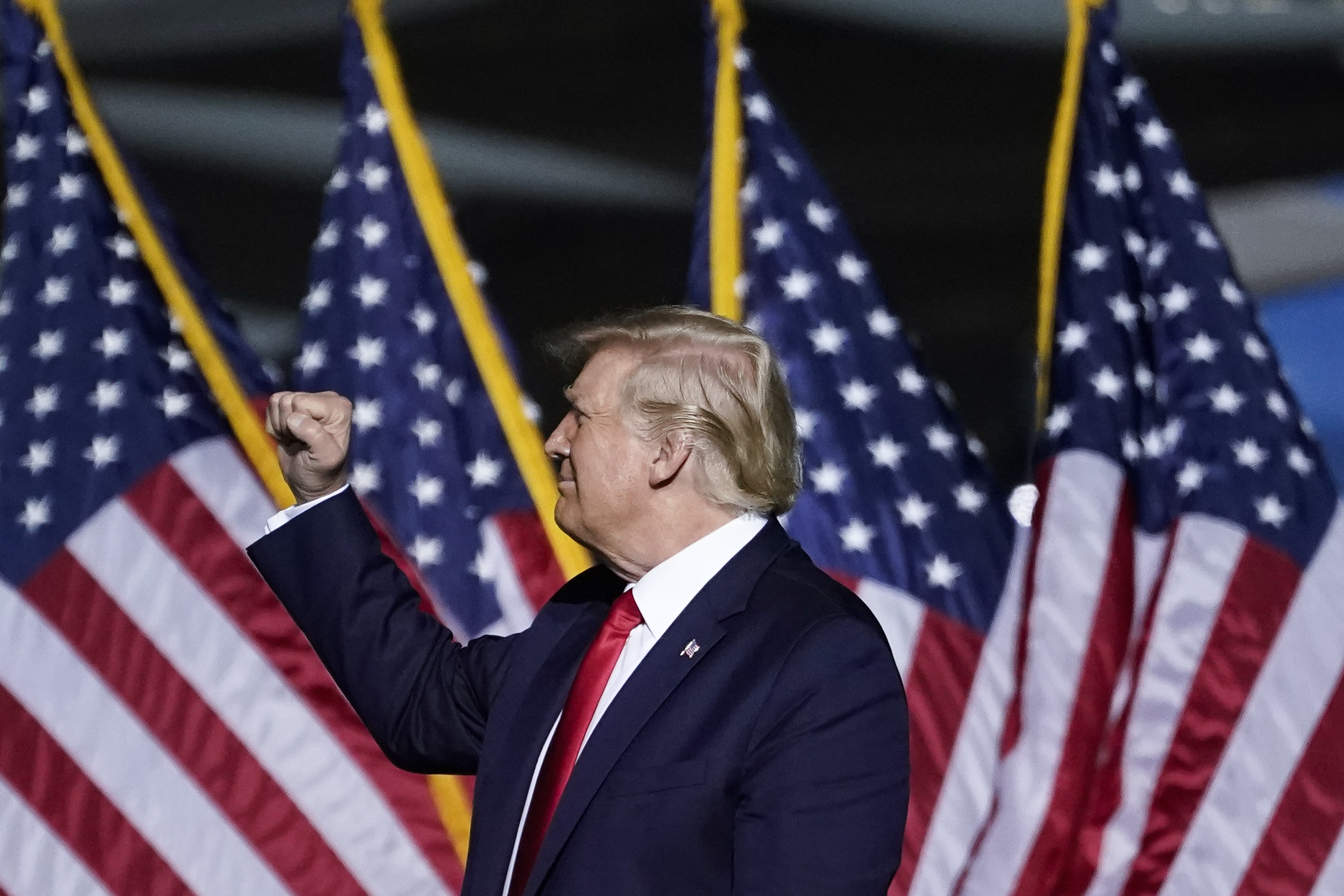 "President Trump has, in less than four years, achieved a remarkable number of successes on behalf of our nation," Murdock told Fox. "His opponents bristle at his methods, but the scoreboard speaks for itself. America is winning and we want to keep winning—therefore, we urge our fellow Americans to vote for Donald Trump."
"President Trump's foreign policy has strengthened America's national security, advanced the cause of peace in the Middle East, and has held the Chinese, Russian, and Iranian governments accountable," Glazer said in a statement. "President Trump has and will continue to have the fortitude and leadership to keep Americans safe, at home and abroad."
It comes several weeks after about 70 national security advisers who worked under Republican presidents endorsed Democratic presidential nominee Joe Biden for president and criticized Trump. They include CIA Director Michael Hayden, former FBI and CIA chief William Webster, former Director of National Intelligence John Negroponte, and former Defense Secretary Chuck Hagel, according to an open letter.
"We are firmly convinced that it is in the best interest of our nation that Vice President Joe Biden be elected as the next President of the United States, and we will vote for him," the authors said in the letter.