Su Shulin, the former governor of Fujian Province, one of China's wealthiest regions, was sentenced to 16 years in prison for taking bribes and "abuse of power," according to Chinese state media Xinhua.
The Shanghai Second Intermediate People's Court issued the sentence on July 26, along with imposing a 3 million yuan (about $442,000) fine.
Su, who began working in China's oil industry from 1979, eventually rose to become the vice president of Petro China and the general manager of China National Petroleum Corporation (Sinopec), both state-owned firms.  
He was considered a member of the "oil clique," a political faction of powerful individuals in China's petroleum industry. Su bore the nickname "Tiger of the Northeast" for his influence within the corporate ranks of big oil companies.
Su started to take bribes as early as 1996 when he served as an assistant to the bureau chief of the state-owned oil conglomerate, Daqing Petroleum Administration Bureau, headquartered in Daqing City, in the northeastern province of Heilongjiang, according to the court allegations.
From 1997 to 2013, Su abused his positions to provide various individuals and companies with benefits and help them with business management and job allocations. He received over 36 million yuan (about $5.3 million) in bribes over the years.
Su was promoted to governor of Fujian Province in 2011 at the age of 49—a surprisingly young age to be in charge of a whole province. He was viewed as a rising star among the political elite.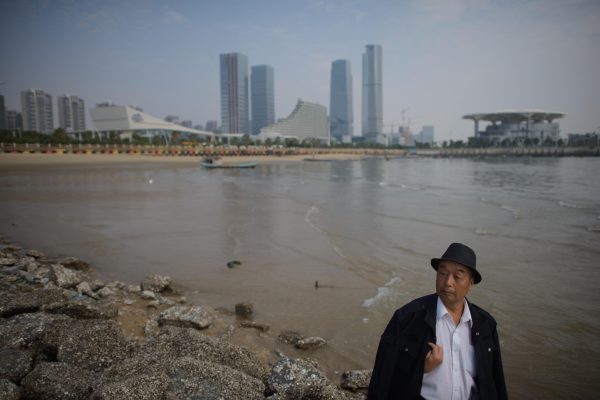 Downfall, Human Rights Crimes
Su's downfall began when current leader Xi Jinping launched an anti-corruption campaign within the Chinese Communist Party soon after taking power in 2012. Xi's sweeping crackdown targeted misbehaving officials who were also his political enemies.
Su was among them, as he was a loyal follower of disgraced former security czar Zhou Yongkang. Zhou was a key member of a political faction loyal to former Party leader Jiang Zemin and opposed to the current Xi Jinping leadership.
As a Jiang faction crony, Zhou obeyed Jiang's orders to carry out a full-blown persecution of the spiritual group Falun Gong. Jiang initiated the persecution in July 1999 as the ancient meditation discipline reached 100 million adherents, according to official estimates, fearing that its popularity undermined his rule.
Falun Gong was introduced to the public in 1992. Its benefits to physical well-being, as well as its moral principles based on truthfulness, compassion, and tolerance, attracted millions of adherents, including some high-level Party officials.
As security czar, Zhou mobilized the state's entire security apparatus to round up Falun Gong practitioners across the country and detain them at facilities where they were often tortured.
Meanwhile, Su also played a leading role in the persecution.
During Su's time as bureau chief beginning in 1999, the Daqing Petroleum Administration Bureau established and ran the Daqing Red Satellite Brainwashing Center to coerce local Falun Gong practitioners into renouncing their faith, using psychological abuse, starting in 2002.
In addition, from 1999 to 2003, 21 Falun Gong adherents are confirmed to have died of torture in Daqing city, 11 of whom worked in the Daqing oil industry, according to Minghui.org, a U.S.-based website that tracks the persecution of Falun Gong in China. During Su's tenure, over a hundred different torture techniques were employed in Daqing detention facilities to persecute Falun Gong practitioners, including burning, sexual abuse, and forced injection of nerve-damaging drugs.
In 2011, Su began a citywide campaign in Daqing forcing students and workers to sign statements condemning Falun Gong, with threats of dismissal to those who refused to comply.
Su had turned Daqing into an area where the persecution of Falun Gong was among the most severe in the entire country.
In 2011, when Su became the governor of Fujian Province, he continued enforcing persecution policies. During his tenure, at least four local Falun Gong practitioners were persecuted to death from March 2011 to September 2015, according to World Organization to Investigate the Persecution of Falun Gong.