Former Fijian Prime Minister Sitiveni Rabuka has announced he will enter the election race next year for the Pacific nation in a pledge to counteract Beijing influence.
The 73-year-old politician, best known as the instigator of two military coups in 1987, told The Australian newspaper on Dec. 27 that Fiji needed to determine its own future and decide how to manage its natural and national assets, rather than "allowing people to come in and buy them."
Rabuka warned that current Fijian PM Frank Bainimarama could sell out Fiji's ports and airports due to accumulating debt, saying the country could one day find itself "enslaved" by the "friendly" Chinese aid it was now receiving.
"The spread, although not aggressive in the sense of military thinking, is aggressive in the sense of economic exertion of power," he said. "China is the only one that is really doing that emphatically."
Rabuka's decision is the latest move in reaction to Beijing's increasing soft power push in the South Pacific region.
In July, newly-elected Samoan PM Fiame Naomi Mata'afa vowed to cancel a China-backed $100 million port development after winning power, describing it as an excessive expense for a country that was already indebted to Beijing.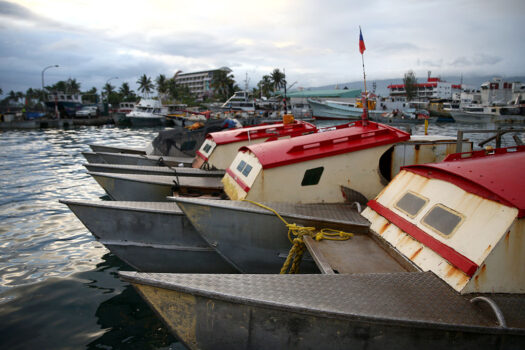 Fiame's stance is in stark contrast to that of former leader Tuilaepa Sailele Malielegaoi, whom the Chinese Communist Party (CCP) had counted on as a close friend over his 20 years as prime minister.
Meanwhile, in the neighbouring Solomon Islands, Daniel Suidani, the premier of Malaita province—the most populous province in the nation—has insisted on keeping his province free of CCP influence.
His stance is at odds with the national government, which switch diplomatic ties in 2019 from Taipei to Beijing. Suidani, however, has stood firm on his relations with Taiwan, much to the chagrin of current Solomons PM Manasseh Sogavare.
Meanwhile, Rabuka's People's Alliance Party, which was founded two months ago, has reportedly begun generating support from the public.
On the 23rd of November, I went with a few representatives of @alliancefj to present a sevusevu (i dola ni katuba) to the Vanua of Kubuna in general and the Vanua of Bau in particular. pic.twitter.com/I00kgwfDnd

— Sitiveni Rabuka (@slrabuka) December 4, 2021
But even if he wins the election, Fiji's military could still play a role—like it has previously—and intervene to keep the current PM in power, Rabuka said, noting that neighbouring democracies would be reluctant to intervene directly.
"Australia probably is trying to still mend the fence [following the 1987's coups], so they would not do anything to further antagonise the Pacific, particularly Fiji," he said.
Rabuka has previously apologised for organising the two coups that year to reassert ethnic Fijian supremacy over Fijians of Indian descent, stating on Dec. 18 that "the Rabuka of then has gone, he is remade as the man before you today."
Australia imposed sanctions on Fiji after the coup, which Rabuka believes allowed China to step in and fill the void.
"They bring development, they bring aid and we are partners in our own development, which Australia and New Zealand turned away from after 1987," he said.
China's relationship with Fiji has become increasingly cozy since Dec. 2006 when Bainimarama staged his military coup.
Fergus Hanson, director of the International Cyber Policy Centre at the Australian Strategic Policy Institute, said Chinese aid to Fiji jumped seven-fold one year after the Bainimarama takeover, from US$23 million in 2006 to $161 million in 2007.
Dwarfing the "rather miserly" aid package of US$1 million in 2005.
"China's huge increase in aid certainly represents a successful attempt by Fiji to circumvent Western pressure. Some will also see it as an attempt by China to take advantage of a Western withdrawal to enhance its standing," Hanson said in an op-ed on Sydney Morning Herald.
Victoria Kelly Clark contributed to this report