A former Food and Drug Administration (FDA) commissioner will lead the Biden administration's COVID-19 response, including its efforts to quickly vaccinate more Americans as the death toll climbs to new records on a near-daily basis.
President-elect Joe Biden's team announced Friday the choice of David Kessler as the chief science officer for its response to COVID-19, which is caused by the CCP (Chinese Communist Party) virus. Kessler will replace Dr. Moncef Slaoui, a President Donald Trump pick who was asked to resign. Gen. Gustave Perna, the chief operating officer for Trump's Operation Warp Speed, is expected to stay on.
Kessler was commissioner of the FDA from 1990 to 1997. He later became dean of Yale's medical school before being appointed as co-chair of the Biden transition's COVID-19 task force.
Operation Warp Speed, a major governmental effort to speed up the development of COVID-19 vaccines and therapeutics, paid off, with two vaccines receiving emergency authorization last month.
But projections of 20 million Americans getting injected by the end of the year proved overly optimistic, by about five times. The federal government has as of Thursday passed over 30 million doses to states, but states have used just 11.1 million of those, as some fail to efficiently administer the doses.
After Biden's team said he planned to release nearly all doses of the vaccine after taking office, the Trump administration said it would do so. The administration had been holding some in reserve because both authorized vaccines require two doses spaced several weeks apart.
"We now believe that our manufacturing is predictable enough that we can ensure second doses are available for people from ongoing production," Health Secretary Alex Azar said on Tuesday.
Biden has pegged a goal of vaccinating 1 million people per day for the first 100 days he's in office, though some experts say even that number is too low.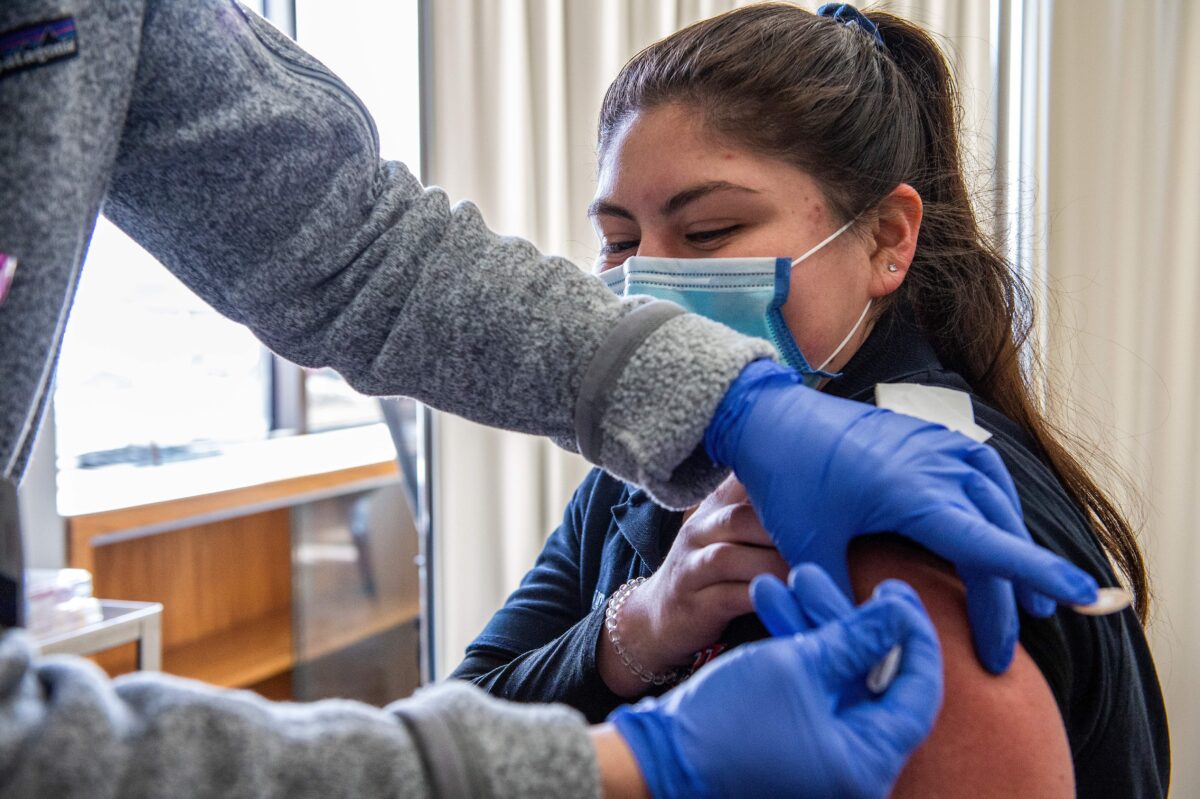 A forecast from the Centers for Disease Control and Prevention published this week projected more than 92,000 Americans will die from COVID-19 over the next three weeks, underscoring the urgency of vaccination efforts.
The Biden team plans to federalize more aspects of the distribution and administration, versus the state-centric approach the Trump administration took once doses reached the states.
"We are in a race against time, and we need a comprehensive strategy to quickly contain this virus. The individuals announced today will bolster the White House's COVID-19 Response team and play important roles in carrying out our rescue plan and vaccination program. At a time when American families are facing numerous challenges I know these public servants will do all that is needed to build our nation back better," Biden said in a statement.
Joining Kessler will be Rosa Po, a former aide to Sen. Amy Klobuchar (D-Minn.) and Obama administration assistant secretary in the Department of Health and Human Services. Po will be deputy chief of staff for the COVID response team.
Other former Obama administration officials were also tapped: Andy Slavitt, former administrator for the Centers for Medicare & Medicaid; Vidur Sharma, a former health policy adviser, and Dr. B. Cameron Webb, a former White House fellow, will work on the COVID response effort.