A former "ER" actress is claiming that George Clooney helped "blacklist" her from Hollywood when she complained of sexual and racial harassment while on set.
Vanessa Marquez, who played a nurse during the first three seasons of "ER," tweeted that "Clooney helped blacklist me when I spoke up about harassment on ER."
Vanessa Marquez Accuses George Clooney of Helping To Blacklist Her https://t.co/cdRUrTK9yl pic.twitter.com/oz4Am2sGMQ

— The Mary Sue (@TheMarySue) October 13, 2017
"Women who don't play the game lose [their] career," she added. "I did."
She didn't accuse Clooney—who played Doug Ross on the medical drama—of harassment at all, but said another actor did.
#NewPic
When ur racially&sexually harassed on set daily&go2your producer(John Wells)for help in '95?U r blacklisted from Hollywood 4Ever #ER pic.twitter.com/ptM06gWW7M

— Ghoul Please ? (@vanessathought) July 7, 2017
She accused actor Eriq La Salle and a crew member of sexual harassment, adding that other cast members Anthony Edwards, Noah Wyle, and Julianna Margulies made racist comments about her Mexican heritage. She answered a question from a fan about Margulies: "Racial harassment. Mexican slurs daily. #ER #BLACKLISTED HARASSMENT."
After she had complained to "ER" executive producer John Wells, she said he had asked her about Clooney.
"Wells was the boss & I 1st reported it to him.His 1st question:Did George do something to u," she tweeted.
Clooney issued a statement to TheWrap about Marquez's allegations.
"I had no idea Vanessa was blacklisted," Clooney told TheWrap on Friday. "I take her at her word. I was not a writer or a producer, or a director on that show. I had nothing to do with casting. I was an actor and only an actor."
He denied having a negative influence on her career.
"If she was told I was involved in any decision about her career, then she was lied to," he added. "The fact that I couldn't affect her career is only surpassed by the fact that I wouldn't."
Marquez said, "I've been talking about this for 25 years," adding that there was "no response" until Thursday.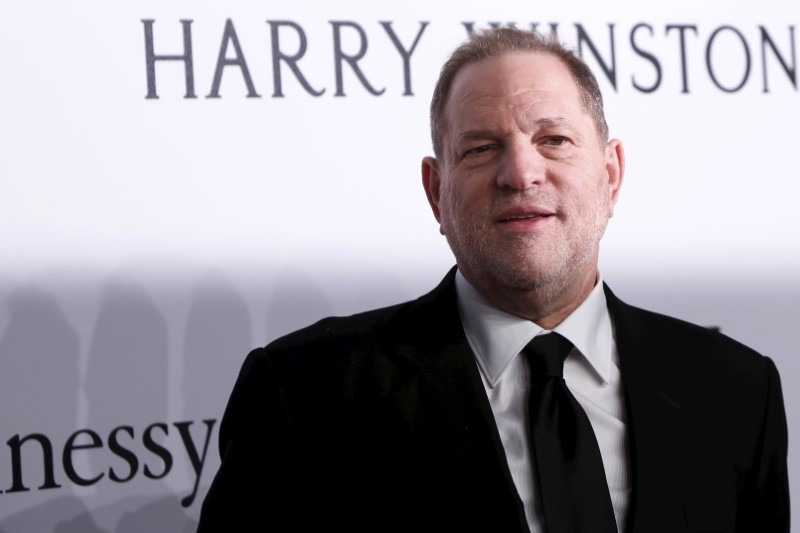 Marquez made the allegation after Clooney denounced movie mogul Harvey Weinstein for decades of sexual harassment and assault, saying the actions were "indefensible."
Dozens of actresses and models have come forward in recent days to accuse Weinstein of misconduct.
Weinstein was fired on Sunday by the board of The Weinstein Company after the allegations surfaced.