A former sheriff's deputy killed his sister, mother, and another person inside a residence in a Southern California gated community, according to a local sheriff's office.
David McNabb, 43, was shot and killed by police in a shootout with sheriff's deputies on Dec. 28 in Orcutt, said the Santa Barbara County Sheriff's Office. McNabb is accused of killing his two family members and a man whose relationship with the family isn't immediately clear.
The victims were identified as 64-year-old Melanie McNabb, his mother; 34-year-old Nicole McNabb, his sister; and 63-year-old Carlos Echavarria, according to the office.
The suspect worked for the sheriff's office as a custody deputy from July 2001 until March 2012 when he resigned, the office said on Dec. 29.
But in September 2012, "he was arrested by the Oxnard Police Department and booked at the Ventura County Jail. In May of 2014, he was convicted of felony domestic violence and sentenced to jail," according to the agency.
Sheriff's deputies were sent at around 8 p.m. to the 5900 block of Oakhill Drive in the city, reported the San Luis Obispo Tribune.
Dispatchers were called by a person who went into the home on Oakhill Drive, finding "a bloody scene inside," said to sheriff's spokeswoman Kelly Hoover. "She discovered a victim covered in blood in a bathtub, fled the residence and called for help."
Deputies then determined a man armed with a rifle was in the home. "It became a situation where they needed to go in and rescue the people who were inside the home," Hoover said.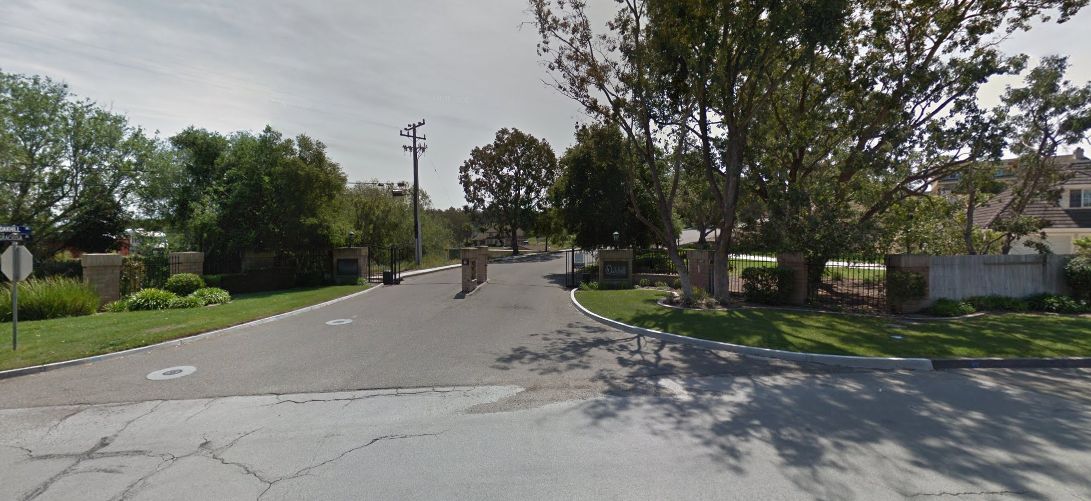 The sheriff's office said it is investigating the motive.
"We send our heartfelt condolences to the family and friends of the victims who were so senselessly killed," the office wrote on Facebook.
In the officer-involved shooting, deputies first used non-lethal munitions, including a 440-millimeter impact weapon and a shotgun that fired beanbag rounds to subdue McNabb, it stated.
But deputies were ultimately forced to shoot the suspect.
Former sheriff's deputy who 'stabbed and beat to death his sister, mother, and a roommate' is shot dead by cops https://t.co/46ovbJm0tx

— Daily Mail US (@DailyMail) December 30, 2018
"However, the suspect continued to pose an immediate threat, at which point the deputies shot him. Despite life-saving efforts by paramedics, the suspect succumbed to his injuries and was pronounced dead at a local hospital," the office said.
According to the Tribune, deputies went inside the residence and found three bodies inside. Hoover said the victims were stabbed and beaten to death by the suspect, who lived in the home.
"This appears to be a situation where it was isolated to this residence," Hoover said. "It's still very early, but at this time and this point it appears to be a very tragic situation."
Violent Crime Down?
The FBI said that both violent crime and property crime decreased in 2017 compared to 2016. Overall violent crime decreased 0.2 percent from 2016 to last year, while property crime decreased 3 percent during that time, the agency said in September, releasing data from the previous year.
"There were more than 1.2 million violent crimes reported to UCR nationwide in 2017. There was a 0.7 percent decrease in murders and a 4 percent decrease in robberies from 2016 to 2017. Aggravated assaults increased 1 percent in 2017. The FBI began collecting data solely on an updated rape definition last year, and 135,755 rapes were reported to law enforcement in 2017," the FBI said in its report.