The Epoch Times talked to five Ohioans to find out how their values align with President Trump's and the issues that are close to their hearts. The interviews occurred from to July 28 to Aug. 5. Read the whole series HERE
---
Steve Miller, 74, has been a Democrat for most of his life. But when Trump burst onto the political scene, Miller switched his affiliation to Republican.
"I like him a lot. I was surprised that he ran, but I was glad to see how he reacted … battling 16, 17 people. And even when people were against him, the moderators were against him, he still was able to get his message out," Miller said.
Aside from voting, Miller has never engaged in politics—up until now. This year, he has called Republican Ohio Gov. John Kasich and Sen. Rob Portman (R-Ohio), as well as the White House.
"I'm dismayed at the Republican Party, because they turned their back on him [Trump]. There are some obstructionists in there," Miller said in Columbus, Ohio, on Aug. 1.
"I know that since the beginning of our democracy, we've always had turmoil between parties. I don't think that's ever going to change, but I don't believe [it has] been so vile as it is now.
"The hatred that's come out of this election has just been scary. I fear for my kids, I fear for my grandkids, because I just don't know. … I have no control."
Miller spent 20 years in the banking industry, managing local branches, before running a small business pre-retirement. He has two daughters, a stepson, and three grandchildren, aged between 6 months and 8 years.
"I'm living a comfortable retirement, and I'm disappointed, and that's probably why I'm more involved in politics," he said.
"Of course, the mainstream isn't going to report on any successes that Trump has.
"If you read between the lines from the media, he's not doing very well. But I think that he is. Our stock market is gaining, it's setting records every other day. I think he has demonstrated a little bit more America's might with his trips overseas."
Miller believes that Trump has America's best interests at heart and that on the business side, he can excel. "If he can get a little bit more savvy on the political side, I think he will be a great president," he said.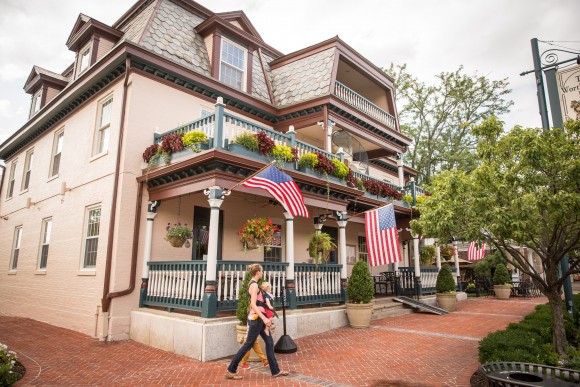 Immigration
"I think we have to get our immigration done first," Miller said. "I'm not so much enamored by the wall, but we have to do something on immigration. I'm all for immigration if it's done legally."
Miller is disappointed that the previous administration had not addressed illegal immigration and enabled sanctuary cities to proliferate.
"It's just wrong to … not work with the federal government on illegal immigration, especially when they have felony convictions."
He sees two things as the biggest threats to America. "I honestly believe it's Islam and porous borders, because anybody can come in. It's just beyond me that a country like North Korea can grab an American and kill him and nothing's done, but if we grab an illegal immigrant, throw him in jail, and deport him, we are the worst government in the world."
As a child, Miller remembers being taught that America was the greatest country in the world and "that we welcome immigrants."
"We're proud of what they can come over and do. And I don't think we lost that until, probably … after 9/11, I think, is when, if I had to pinpoint it. And I have not seen anything improve."
Term Limits
If Miller could do one thing to improve the country, he would introduce 12-year term limits—two terms for senators and three for members of the House of Representatives.
"There are some people in there who've been there long past their due date," he said, adding that early on in Trump's campaign, he resonated with the "drain the swamp" slogan.
"I'm very pro term limits, but I don't know how to go another step. I don't have the ambition at this time to do that. I'm just a single whisper in the wind out there," he said.
"As far as the short term, I think if we don't get term limits in, this democracy is going to be … All strong governments, since the beginning of time, have lasted for what, 300, 400 years, maybe? You'll see ours disappear, too—I hope not.
"I'm upset about Benghazi, because they blamed some poor film director and put him in jail, and I'm disappointed in what we did in Libya, what we didn't do in Syria. And those are Democrats."
Miller would like to see former FBI Director James Comey, former Secretary of State Hillary Clinton, and former Attorney General Loretta Lynch be held accountable.
"You know, so much is in the news about Russia, and these things were just passed over. And shame on us, too, that as voters we don't speak up and say, 'You need to do more.'
"I don't think our politicians listen to us."