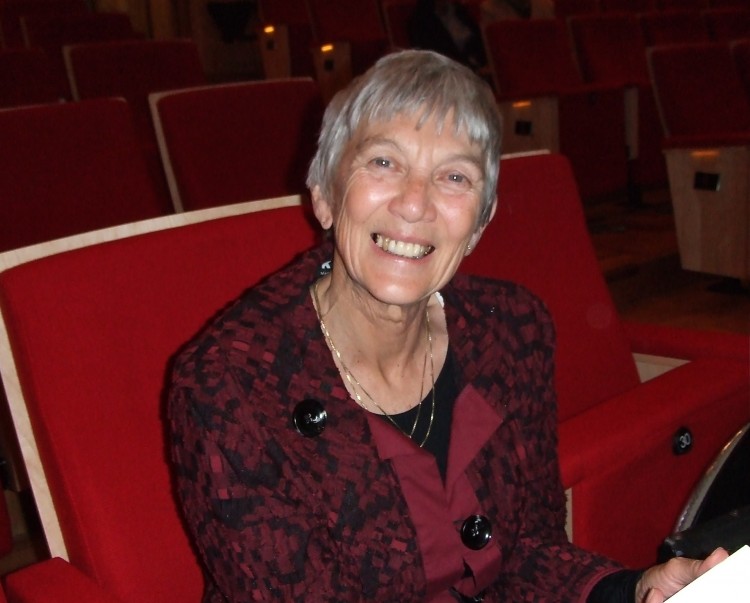 AUCKLAND, New Zealand—Shen Yun Performing Arts continued to enchant audiences when it played at Auckland's ASB Theatre, on Saturday's matinee, April 21.
Vivian Naylor is a barrier free advisor and explained that she assists in projects which aim to have buildings and all built environments working functionally and safely.
"I used to be a ballet dancer before my accident, so I have done a lot of stage work in my younger days," she said explaining that she had danced for twelve years.
"I love watching movement and the diversity of the human body and the different positions and movements they can make."
Ms. Naylor delighted in the vibrancy and colour in the Shen Yun performance.
Shen Yun, which is based in New York, is striving to revive China's 5,000 years of cultural traditions which have largely been lost during the 60 years under communist rule and especially during the Cultural Revolution.
The program consists of classical Chinese dance, ethnic and folk dances and musical interludes which include vocalists and instrumentalists. Its unique orchestra melds the sounds of a classical philharmonic Western orchestra with traditional Eastern instruments.
It was the first time Ms. Naylor had seen Shen Yun so it was a new experience for her."
She was impressed with "the integration of beyond earth with the characters on the stage".
Shen Yun uses state of the art digital technology and animated backdrops which take the audience to another time and realm, says its website.
"I thought that was very cleverly done," she said.
"I loved the way they were bringing people in from the sky and incorporating them into the stage. That was really very clever and beautiful coordinated."
Shen Yun Performing Arts, based in New York, tours the world on a mission to revive traditional Chinese culture. Shen Yun Performing Arts Company will perform at the Auckland ASB Theatre through April 22.
For more information, visit ShenYunPerformingArts.org.