Former Clemson and East Carolina running back Tyshon Dye has died due to drowning.
The tragic incident occurred while Dye was swimming at a lake during a family outing on Friday, July 5, according to reports.
Elbert County Coroner Chuck Almond told The Associated Press that Dye was at Richard B. Russell State Park in Georgia when he tired in the water and could not make it to shore. Dye's two brothers were with him at the outing and saw him go under the water but were unable to help him, Almond told the Greenville News.
The coroner's office ruled Dye's death accidental.
Gary Jones shared a photo purportedly from the scene of the tragic drowning, with someone commenting, "Awful accident! Blue Devil Nation lost a solid young man."
Tyshon Dye, 25, one of the most highly-recruited football players in Elbert County history and who played college football at Clemson and East Carolina, died in a drowning accident Friday afternoon at Lake Russell State Park, according to Elbert County Coroner Chuck Almond. pic.twitter.com/iSIaGy7EKr

— Gary Jones (@GSJVols) July 6, 2019
Dye was 25 years old at the time of his death.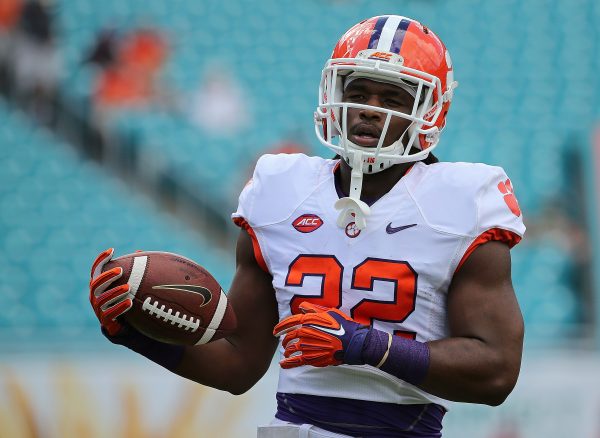 Dye played at Elbert County Comprehensive High School before coming to Clemson, where he played three seasons as a backup running back from 2014 to 2016. He was a reserve on the Tigers' 2016 national championship team, then transferred to East Carolina for his final college season.
He rushed for 351 yards and five rushing touchdowns at Clemson, according to the official website of Clemson University Athletics, and during the team's national championship season rushed for 109 yards on 21 carries.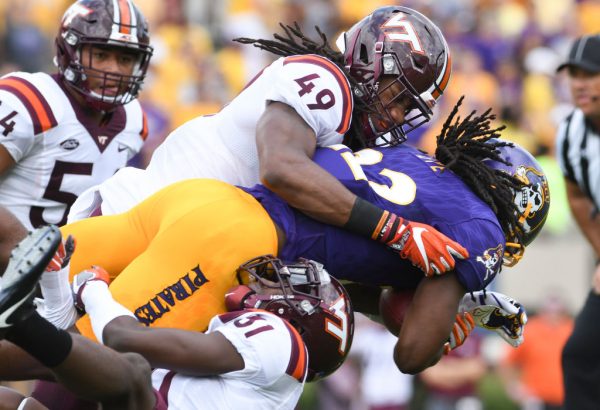 Clemson coach Dabo Swinney said everyone with the Tigers was heartbroken over Dye's death.
"All of our hearts are just broken," Swinney said in a statement. "Our thoughts and prayers are with his family. I can honestly say Tyshon Dye is one of the sweetest souls I've ever been associated with or coached. We're just all heartbroken tonight, and we're praying for his family and know that he's been called home."
Dye's former teammate at Clemson, Wayne Gallman II, posted a tribute on Twitter, saying his deceased friend was "loved by everyone."
I've never lost anyone really close.., in my circle. This one hurt real bad. Send prayers to Tyshon dyes family please. He was a special person that was loved by everyone. pic.twitter.com/d2DzqpHJzt

— Wayne Gallman II (@waynegallman) July 6, 2019
Several people commented on the post, with one saying, "My heart feels broken for his mother and father. I know all of his family and friends hurt, however, I know first hand what it is like to lose your child. It is against nature! Parents should never bury their child. I pray the knowledge that he is home with God will bring peace."
Another commenter said, "Please take comfort that during his short life Tyshon was able to accomplish so much, enjoy so much and experience the love of family, great friends, and thousands of people who supported him and his team."
Clemson Football shared its condolences on Twitter, sparking an outpouring of sympathies.
Our hearts break tonight to confirm the passing of Tyshon Dye.https://t.co/WCGoG0SmOj pic.twitter.com/Boq32fJqA8

— Clemson Football (@ClemsonFB) July 6, 2019
"He was my coach at a Clemson football camp a few years ago and he was such a great person RIP Tye Dye," wrote one commenter.
"Rest In Peace, Ty Dye," shared another. "One of my all time favorites. Such a bright spirit, gone too soon."
"Gone way too soon," another person wrote. "Thanks for the memories, Tyshon. May the peace of God be with you and yours now and forever."
"What is going on that we are losing so many players so young the last few years?" asked another.
The Associated Press contributed to this report.