Some former classmates on Monday suggested the Texas church gunman who killed 26 people and wounded 24 more was "weird" and "creepy."
Patrick Boyce, who attended New Braunfels High School with the gunman, Devin Patrick Kelley, told MailOnline that he was an "outcast" who "preached his atheism" on the Internet.
"He had a kid or two, fairly normal, but kinda quiet and lately seemed depressed," Boyce added. "He was the first atheist I met. He went Air Force after high school, got discharged but I don't know why."
"I was just shocked [to hear the news]. Still haven't quite processed how he could have done that," Boyce continued.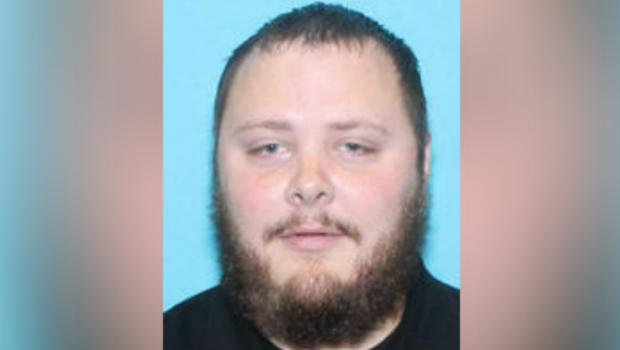 Another person who went to high school with him, Nina Rose Nava, wrote on Facebook: "In complete shock! I legit just deleted him off my fb cause I couldn't stand his post (sic)."
"He was always talking about how people who believe in God we're stupid and trying to preach his atheism," she added.
Another person, Christopher Leo Longoria, added on Facebook: "I removed him off FB for those same reasons! He was being super nagtive (sic) all the timd (sic)."
Nava added to the Mail: "I went to school with him. We had a few conversations here and there. It's not something I expected from him.

"He was an outcast but not a loner. He was popular among other outcast. I haven't spoke to him since high school."
Cord Eubank Brown said on social media: "I cannot believe this. I went to high school with this maniac. There were people I knew who stayed away from this guy for many reasons, which all make sense now. He just requested me on facebook recently."
Kelley is suspected of walking into First Baptist Church in Sutherland Springs, located near San Antonio, on Sunday before opening.
CBS News reported that Kelly joined the U.S. Air Force in 2010 and left in 2014 after he was dishonorably discharged. The military said Kelly served in Logistics Readiness at Holloman Air Force Base in New Mexico.
His mother-in-law has a P.O. box in Sutherland Springs, where the massacre took place. He was married and lived in a wooded area outside New Braunfels.
Neighbors told the Dallas News that they heard rapid-fire gunshots at night on the large Texas property, adding they heard someone in his home hauling large household items such as couches, recliners and bikes, to the curb.