Gao Yusheng, former Chinese ambassador to Ukraine, said recently at a forum that Russia "has already lost the Russia-Ukraine War." His analysis of the cause and trend of the war is completely different from the Chinese communist regime's pro-Russia rhetoric.
In the speech, he also predicted that Russia would be expelled from important international organizations, and that there would be a new wave of "de-Russification" in the former Soviet Union countries.
The China International Finance 30 Forum and the International Studies Department of the Chinese Academy of Social Sciences recently held an internal online seminar focusing on the impact of the Russia-Ukraine war on China and the global situation. Gao, who was the regime's ambassador to Ukraine from 2005 to 2007, was invited to give a speech. In his more than 30-year diplomatic career, he had stationed in the former Soviet Union and the countries that used to be Soviet member states.
Since Russia's invasion of Ukraine on Feb. 24, the war has not ended within a week as many in the world expected. Gao said that Russia has not been able to defeat Ukraine quickly, and Russia's economic power is extremely disproportionate to its so-called "military superpower" status, and the delay in the war has caused a heavy burden on Russia's economy.
Gao stated that modern warfare is "mixed warfare," incorporating areas such as military, economic, political, diplomatic, public opinion, propaganda, intelligence, and others, and Russia "has already lost" in all fields, and it is only a matter of time before it is finally defeated.
Gao pointed out that Russia's foreign policy is "a mixture of the former Soviet Union and the Tsarist Empire." The core and primary direction of the Putin regime's foreign policy is to "see the former Soviet Union states as its exclusive sphere of influence, and to restore the empire through 'unification' dominated by Russia."
He further pointed out that the so-called revival of Russia under President Vladimir Putin is a "false proposition that does not exist." Russia has never really recognized the independence, sovereignty, and territorial integrity of other former Soviet states, and therefore "frequently violated their territory and sovereignty," which poses the greatest threat to peace, security, and stability in Eurasia, he said.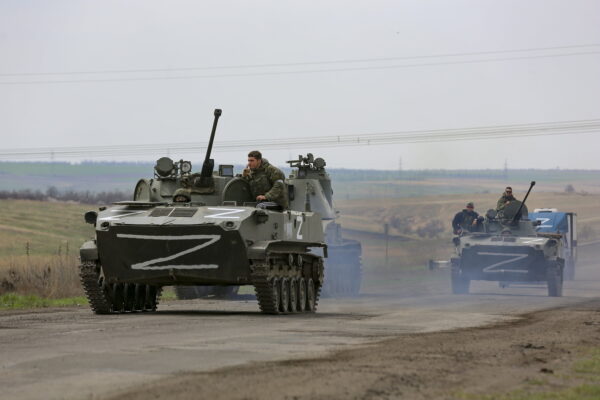 Regarding Gao's speech, U.S.-based Chinese affairs commentator Qin Peng said on his YouTube channel "Qin Peng Time" that Gao's analysis debunked Russia's excuses for invading Ukraine, such as "denazification" and "demilitarization" in Ukraine.
The video of Gao's speech was posted on the Chinese internet and caused a stir, but was deleted soon after. On May 11, the Chinese regime's media "Phoenix News Media," which is registered in Hong Kong, published a modified version of the speech, allegedly edited by Gao himself. The article caused heated discussion on social media. However, soon the article was deleted as well.
Qin said, "Why the Chinese communist regime is so afraid and has to censor Gao's speech from the entire Internet, I think in addition to his saying that Russia will fail, it is also because that he implicitly stated that the international order will be restructured, and both the communist China and Russia will be excluded from some important international organizations, their influence in the world will decline."
"Gao's speech reveals that the Chinese regime basically sees it this way: Russia will be defeated, its status as a great power will be severely weakened, Ukraine will be leaning towards the West, and the status of the Chinese regime will also be seriously affected," he added.
"That's why we've seen recently that the Chinese regime has been eager to adjust its foreign policy, including inviting the Ukrainian foreign minister to give an interview to its official media Xinhua News Agency, talking about the Russian invasion; Chinese official media publish articles that positively reported Zelenskyy, and the regime's spokesperson Zhao Lijian has shown relatively friendly attitude towards the U.S."