China's former security chief was sentenced on June 11 to life in prison on corruption charges, marking a triumph for Communist Party General Secretary Xi Jinping's campaign directed at uprooting an entrenched host of political rivals. 
Zhou Yongkang, a former member of the ruling Communist Party's all-powerful Politburo Standing Committee and former head of the regime's internal security apparatus, is the biggest target to fall in Xi's drive to end the long-standing culture of bribe taking and influence peddling among officials. 
The First Intermediate People's Court of Tianjin stated that Zhou was sentenced after being tried behind closed doors on May 22 on charges of receiving bribes, abuse of power, and leaking state secrets. He will not file an appeal, the court said. 
While the charges potentially mandated a death sentence, it said Zhou, 72, received leniency after confessing and showing repentance and ordering his relatives to hand over the majority of their ill-gotten gains. 
An earlier charge levied against Zhou, that of disclosing "Party secrets," appears to have been dropped. 
The sentence also mandates the seizure of all of Zhou's personal assets.
While the Chinese regime's state-run media portrays Zhou's sentencing as a victory in the fight against corruption, the security chief's fall comes as a major step in Xi's two-year campaign to dismantle the political faction established by former Communist Party leader Jiang Zemin. Though only officially in office from 1989 to 2002, Jiang and his clique (including Zhou), held de facto political and economic power over the Party and nation for over a decade after Jiang retired from his posts. 
Now, the final nails are being driven into the coffin. 
Related Coverage
Zhou Yongkang is the highest-ranking former politician to face court since the 1981 treason trial of Mao Zedong's wife and other members of the "Gang of Four" who persecuted political opponents during the 1966–1976 Cultural Revolution.
Zhou Yongkang is the highest-ranking former politician to face court since the 1981 trial of the "Gang of Four" following the death of Mao Zedong.
The once-feared Zhou had been under investigation since late 2013, and has been unavailable for comment since then. The investigation also scrutinized Zhou's former allies in government and the oil industry.
He spent the early part of his career in the oil industry, rising through the ranks over several decades to become the general manager of China National Petroleum Corp., one of the world's biggest energy companies, in 1996.
A series of senior figures from the state-owned oil industry have been detained in the anti-corruption crackdown.
Zhou's Influence and Fall
According to the court, Zhou Yongkang received, directly and indirectly, a total of 130 million yuan ($21 million) in bribes and used his influence to allow others to realize 2.1 billion ($343 million) in profits.
Zhou's actions "inflicted enormous damage to public finances and the interests of the nation and the people," the court said in an explanation of the verdict on its website. 
Zhou was once seen as untouchable, with a vast patronage network covering the southwestern province of Sichuan where he used to be party boss to the state oil sector, police, and courts. As a key ally and protégé of previous Party leader Jiang Zemin, Zhou helped Jiang maintain enormous influence in Party affairs for years after Jiang's official retirement in 2002.
Starting in 2007, Zhou was director of the powerful Political and Legislative Affairs Committee, a position he inherited from Luo Gan, another longtime Jiang ally.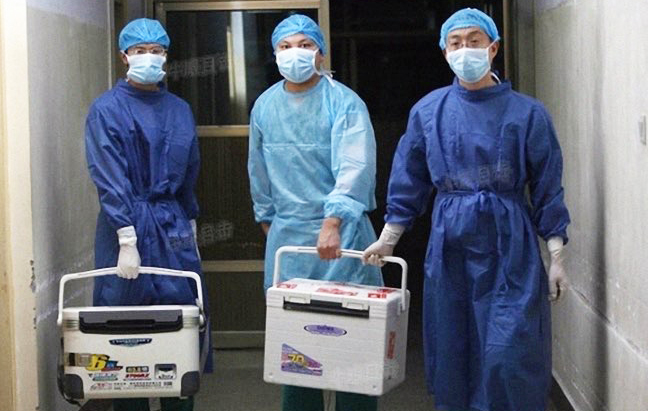 A factor in Zhou's usefulness to Jiang's political clique stemmed from his eagerness to implement the persecution of the Falun Gong spiritual discipline, which Jiang personally ordered in 1999 and continued to drive forward even after he left office.
Jiang and his clique were able to retain considerable control over China while Hu Jintao was Party leader, but toward the end of that time things began to shift. 
Zhou Yongkang was a key ally and protege of previous Party leader Jiang Zemin.
The catalyst came in February 2012, when Chongqing  police chief Wang Lijun tried to defect to the U.S. Consulate in Chengdu. Wang's boss was Politburo member Bo Xilai—a close protégé of Zhou Yongkang and Jiang Zemin.
Wang allegedly disclosed to American officials very damaging secrets, including information about an attempted coup plot by Zhou and Bo to remove incoming Party leader Xi Jinping.
The conspiracy was never officially talked about, but Bo was removed from his position and ultimately convicted of corruption, embezzlement, and abuse of power in September 2013.
Zhou took longer to take down, but rumors of an investigation against him started soon after Wang's attempted defection. He wasn't officially put under investigation until July 2014.
But even then no mention of the coup surfaced. The first time it was publicly hinted at was in March this year when reports began appearing in state-controlled media, in particular an article written by the president of the Supreme Court of the Chinese Communist Party, Zhou Qiang, alleging that Zhou, Bo, and others had "engaged in unorganized political activities."
Again in March, China's top organ transplantation official, Huang Jiefu, came out and blamed Zhou for the state's use of prisoners as a live organ bank, a practice that has earned China billions of dollars and has been highly criticized in the international community as a breach of ethics. Multiple independent investigations have indicated that Falun Gong practitioners have been the main victims of this organ harvesting.