Former Canadian diplomat Michael Kovrig has been taken into custody by the Chinese regime's Beijing authorities, senior Canadian government officials confirmed. 
Canada's embassy in Beijing received a fax early on Dec. 12 with an official notification that a citizen of Canada had been detained by the Beijing State Security Bureau, senior government officials said, speaking on background.
China's Ministry of State Security is the intelligence and security branch of the Chinese regime, and it operates a number of state security bureaus throughout the country.
Days before Kovrig's capture, Beijing had warned Canada to release Huawei CFO Meng Wanzhou or face "grave consequences." Meng was arrested in Vancouver based on a request by U.S. authorities and is facing extradition.
The allegations against Kovrig have not been specified, and the Canadian government doesn't currently know his whereabouts. Government officials say they are regularly speaking with Chinese authorities over the matter, asking for details on Kovrig's wellbeing and location.
"Access should be afforded as quickly as possible," they said. 
While the Chinese regime has not specified when or why Kovrig was detained, Canadian officials say that he was detained on Dec. 10. State-run Beijing News said Kovrig was detained on suspicion "of engaging in activities that harm China's state security," Reuters reports.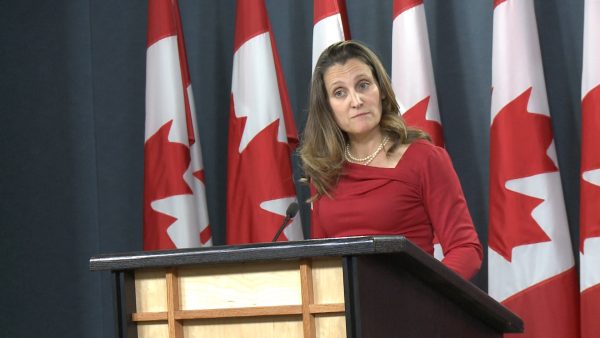 Kovrig is currently on special leave from Global Affairs Canada (GAC) to do work for the non-profit organization International Crisis Group. As he is on special leave, he doesn't have diplomatic privileges. China's foreign ministry said the organization he works for is not registered in China, so any of the organization's work in the country would be illegal, according to the Associated Press.
Both Canadian Prime Minister Justin Trudeau and Canadian Foreign Minister Chrystia Freeland have expressed concern about the Canadian's arrest.
Speaking to reporters on Wednesday, Freeland said Canada is "deeply concerned"about Kovrig's case and that Canada will continue to raise the case with Chinese authorities. She says she has also been in touch with Kovrig's family over the matter.
When asked if Canada would publicly ask for Kovrig's release, Freeland responded by saying that Canada has shared its concerns with China over the case, and that Canada's first step would be to get consular access to Kovrig to understand the situation better. 
Freeland also said GAC has lost touch with an unnamed individual who had previously reported being questioned by Chinese authorities. She says Canada has reached out to Chinese authorities regarding the case.