An adviser who worked for former President George W. Bush and failed presidential candidates John McCain and Jeb Bush—all Republicans—is among those pushing for a secret vote in the Senate that would remove President Donald Trump from office if the House votes to impeach him.
The GOP holds a 53-47 majority in the Senate and a vote to convict Trump, removing him from office, requires "concurrence of two-thirds of the members present," according to the U.S. Constitution.
While many members of Congress believe the Democratic-held House will vote to impeach, or charge, Trump, far fewer think the Senate will vote to remove Trump from office. But allowing senators to shield their votes from the public eye would help, Juleanna Glover, the former Bush adviser, said in an op-ed published the day before public impeachment hearings are set to start.
"By most everyone's judgment, the Senate will not vote to remove President Donald Trump from office if the House impeaches him. But what if senators could vote on impeachment by secret ballot? If they didn't have to face backlash from constituents or the media or the president himself, who knows how many Republican senators would vote to remove?" she wrote.
Noting the Senate is able to set the rules for each impeachment trial, Glover said that if just three Republican senators "demand a secret ballot and condition their approval of the rest of the rules on getting one" then Senate Majority Leader Mitch McConnell (R-Ky.) could be forced to adopt the secret vote.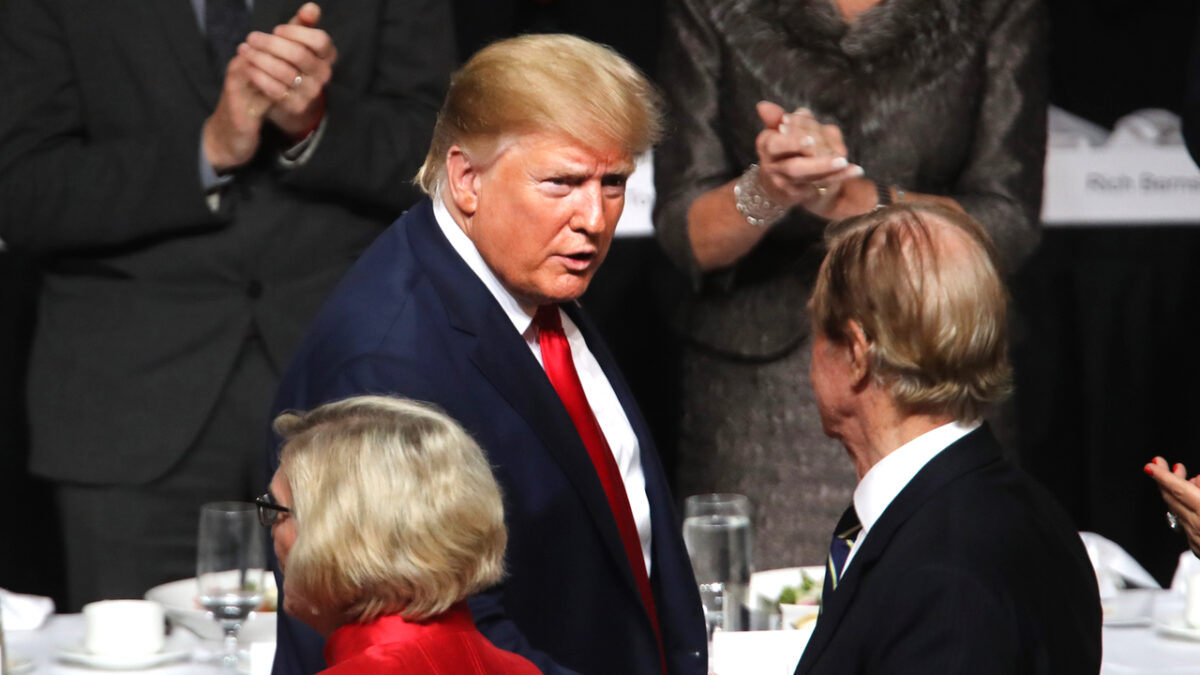 "Some might say transparency in congressional deliberations and votes is inviolable, and it's true that none of the previous Senate impeachments have been conducted via secret ballot. But the Senate's role in an impeachment is analogous to a U.S. jury, where secret ballots are often used," Glover argued.
"When Electoral College gridlock has resulted in the House picking the president—the House elected Thomas Jefferson in 1800 and John Quincy Adams in 1824—that vote has been secret. And, of course, when citizens vote for president, they do so in private."
Others have argued against having a secret ballot for impeachment.
National Review correspondent Jim Geraghty pushed back against Glover's argument, writing that "it is hard to describe just how terrible an idea this is."
"It would represent senators trying to avoid accountability for their votes, during an exercise that is supposed to be a legislative effort to hold the president accountable for his actions. This country has never forcibly removed a president from office. For such a consequential and historically important vote, the idea of senators being able to not tell the public how they voted—or to publicly claim they voted one way when they secretly voted the other—is unthinkable," he wrote.
"If Trump really is an unconstitutional menace who is abusing the power of the presidency for his personal interests, stopping him ought to be worth losing a Senate seat. And if this action isn't worth losing a Senate seat over, then it's hard to see how it is worth removing a president."