Security at the United States' southern border has fallen sharply since President Joe Biden took office, the former chief of the U.S. Border Patrol says.
Rodney Scott was part of the border enforcement agency for nearly 30 years before being ousted in June. In a new letter penned to top senators, Scott said he witnessed an "unprecedent[ed] seismic shift in border security and immigration policy" after Biden was sworn in on Jan. 20.
"I believe this policy shift and the associated public statements created the current border crisis. Of greater concern, I also witnessed a lack of any meaningful effort to secure our borders," he added.
The United States made advances in border security following the Sept. 11, 2001, terror attacks after finding out that some of the attackers illegally entered the country from Mexico. But Scott said this year, under Biden, that security has rapidly disintegrated.
Biden administration officials are ignoring common-sense recommendations and seem "laser-focused on expediting the flow of migrants into the U.S." while downplaying "the significant vulnerability this creates for terrorists, narcotics, smugglers, human traffickers, and even hostile nations to gain access to our homeland," Scott wrote.
He accused Homeland Security Secretary Alejandro Mayorkas of providing factually incorrect information to Congress and letting illegal immigrants who, by law, should be expelled from the country remain here. He urged top senators, including Senate Majority Leader Chuck Schumer (D-N.Y.), to request detailed information on the situation from the Department of Homeland Security (DHS) as part of their oversight responsibility.
Customs and Border Protection, which includes Border Patrol, declined to comment. DHS, which includes both, did not respond to a request for comment.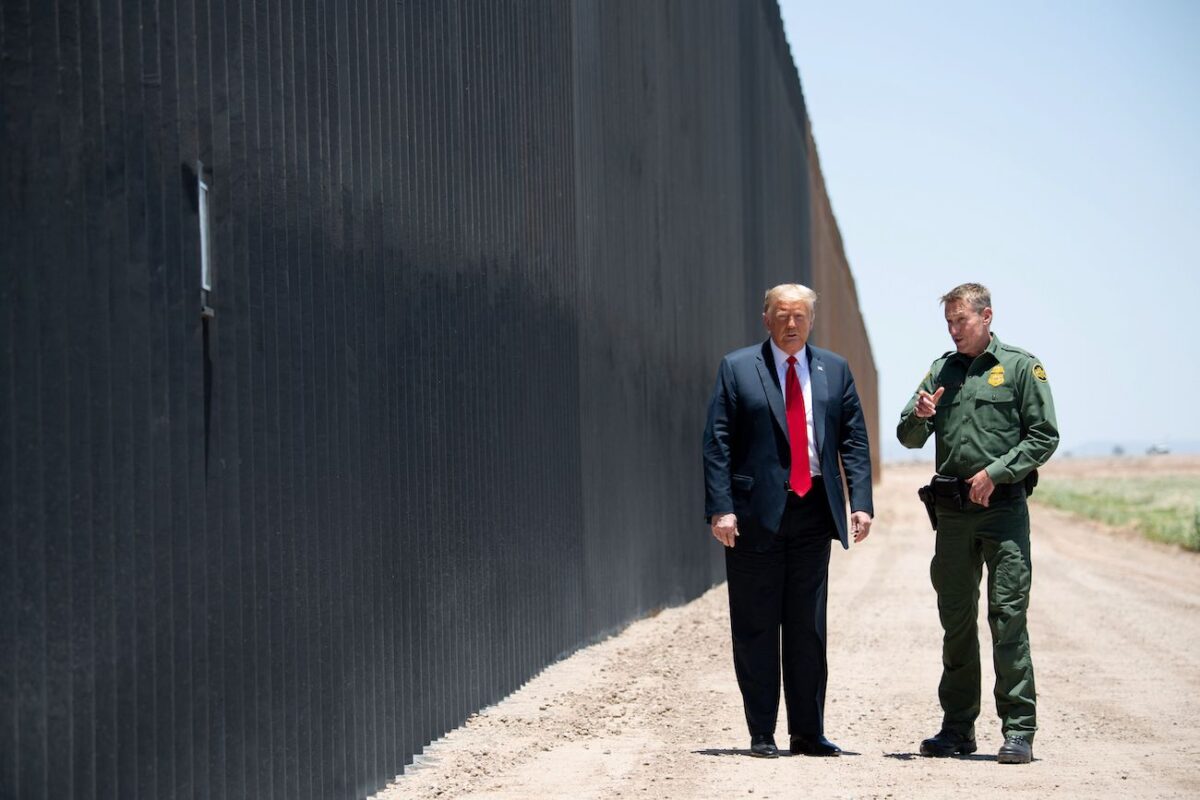 The letter was written in mid-September and released this week by Sen. Ron Johnson (R-Wis.).
"It's a devastating letter. It should be a bombshell," Johnson told The Epoch Times.
Johnson quoted from the letter in a congressional hearing on Tuesday that featured, among others, Mayorkas.
Of the over 1.3 million apprehensions at the southern border this year, Johnson asked, "how many immigrants have been released into the United States?"
Mayorkas said he did not have those numbers but promised to provide them later to the senator.
Biden and his administration have radically altered immigration enforcement from the previous administration, which had cut down on illegal immigration through tools like the Migrant Policy Protocols, a program that forced many asylum seekers to wait in Mexico until their claims were heard. Mayorkas ended that program.
Mayorkas claimed that the administration's strategy is working, pointing to a slight drop in apprehensions in August from July. He and other officials have said it will take time for the overhaul to show results.
Johnson, though, alleged that what's currently happening is what Democrats want to happen.
"They've got a plan. It's called completely open borders, and they're executing that plan, and from their standpoint, he was working swimmingly well," he told The Epoch Times. "I'm hoping the rest of America realizes what an unmitigated disaster and the serious consequences [and] the homeland and national security impact of this."