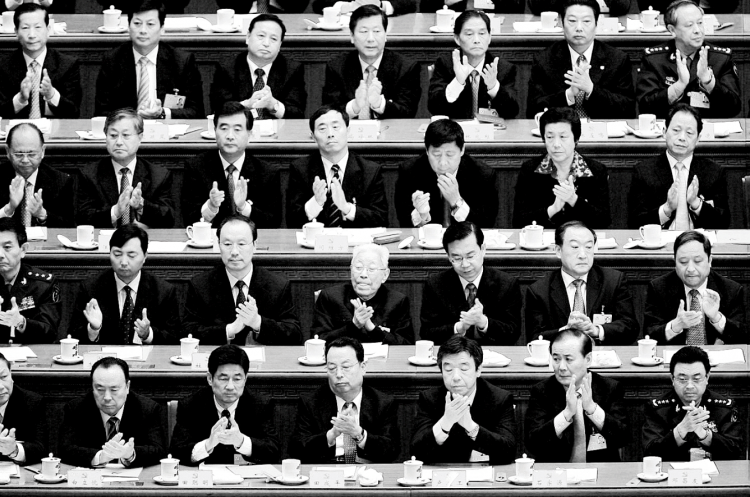 The secretive, high-stakes selection process of delegates to China's 18th National Party Congress continues. Two cadres who penned an editorial reflecting negatively on Hu Jintao were apparently being weeded out.
On July 3, the 11th Chinese Communist Party Congress in Beijing elected 64 representatives for the 18th National Congress of the Chinese Communist Party, scheduled for later this year. The list was not published until July 19.
Mei Ninghua, the head of the Beijing Daily, was not on it. The name of Liu Qi, the former Beijing Party secretary, was also nowhere to be found.
Also on July 3 Liu Qi, had been replaced for Guo Jinlong. Guo, the mayor of Beijing, has been sued by Falun Gong practitioners overseas for his role in the persecution of the practice in China.
Mei and Liu were said to be behind a provocative article published several months ago in Beijing Daily, titled, "The General Secretary is not above the Party's Central Committee," which referred to Party head Hu Jintao, who may have now taken the opportunity to weed out the pair.
Beijing Daily is the official daily run by the capital's top Party leadership and used to be directly under Liu's control. It has frequently supported Zhou Yongkang, China's brutal domestic security chief.
Two weeks after Bo Xilai was removed from his Party posts in Chongqing, Beijing Daily published an article on March 31 titled, "When Did Our Party Start to Call Its Supreme Leader 'General Secretary'?"
The article directly and openly challenged Hu Jintao's authority who was visiting Cambodia at the time. It said, "The General Secretary should not be the highest authority over the Party's Central Committee," and "collective leadership should be emphasized."
In May, after blind civil rights activist Chen Guangcheng left the U.S. Embassy in Beijing to receive treatment at a hospital, Liu was said to have also been behind negative opinion pieces about Chen and the U.S. Embassy in newspapers under his control, including Beijing Daily, Beijing News, and Beijing Youth Daily. They echoed comments made by Global Times, a nationalistic media outlet overseen by People's Daily, which is the Party's main mouthpiece, and is controlled by Zhou Yongkang and Zeng Qinghong, a one-time power broker in the Party.
Read the original Chinese article. 
The Epoch Times publishes in 35 countries and in 19 languages. Subscribe to our e-newsletter.
Click www.ept.ms/ccp-crisis to read about the most recent developments in the ongoing crisis within the Chinese communist regime. In this special topic, we provide readers with the necessary context to understand the situation. Get the RSS feed. Get the new interactive Timeline of Events. Who are the Major Players?