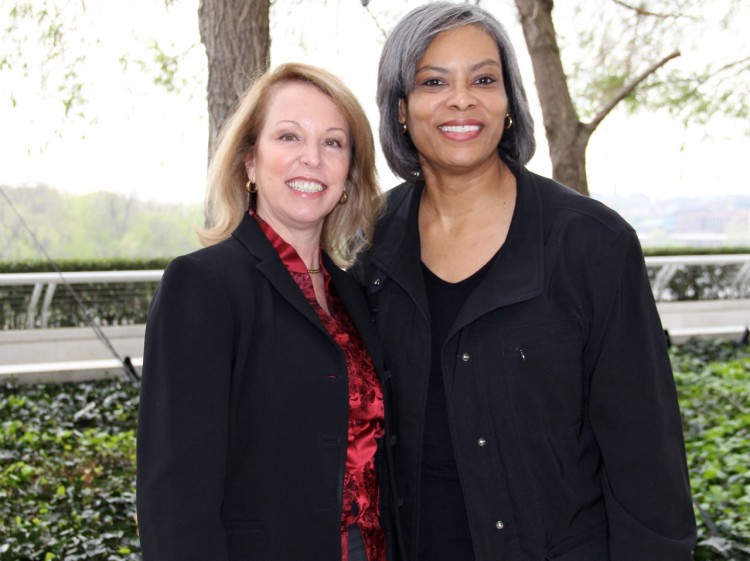 WASHINGTON—Janice Nevin is a former ballet dancer and stays connected to the arts as a member of the National Society of Arts and Letters. The society partners with the Kennedy Center to help young people in the arts.
After attending the matinee session of Shen Yun Performing Arts at the Kennedy Center Opera House on March 31 with her friend Janet Morris, Ms. Nevin said she had seen a show that had "everything."
"It's got dance, it's got music, it's got culture, it's rich in its embroidery of the story its telling," she said.
Ms. Nevin's ballet training informed her understanding and appreciation of Shen Yun.
"Well, it has just been amazing. I mean to learn about the Chinese culture through their art. The dancers are fantastic, the presentation, the sets, the props. We were just saying they have such a high level of excellence. It is amazing, it is just fantastic, so we are enjoying our afternoon immensely."
Ms. Morris, a massage therapist, agreed.
"The costumes are absolutely beautiful, beautiful, and the movement, inspiring," she said.
Shen Yun's colorful hand-made costumes, which span China's dynasties, regions and ethnic groups, have become a signature feature of the New York-based company, according to the Shen Yun website.
The Shen Yun Orchestra did not go unnoticed either said Ms. Nevin.
"We were just talking about that. I said the music is so perfect … it is exceptional, absolutely exceptional," she said.
Ms. Morris agreed and commented on the drumming and the precision with which the dancers and musicians worked together.
"The opening with the timpani [drums], and the dancers dancing with, really, the instruments—that was beautiful too," she said.
But Shen Yun was not just about the dance and the music, the two ladies commented, it was also about the importance of art and its ability to communicate deeper concerns.
"The arts is what makes your heart sing, it's what gives you hope, and you know, makes you aspire to do better and to be better," Ms. Nevin said. Shen Yun was "just marvellous," in achieving that, she said, adding: "And to bring in, and also to think about the political situation in China, to have a little bit of that come into the arts, and to think about that country and what they're going through, it's just wonderful."
Shen Yun not only focuses on stories about ancient battles throughout China's 5,000-year-old culture, but also looks at contemporary China and the repression of faith, beliefs and human rights occurring there today.
"It was just great, a wonderful experience," Ms. Nevin said. "Thank you for bringing it to us."
Shen Yun Performing Arts, based in New York, tours the world on a mission to revive traditional Chinese culture. Shen Yun Performing Arts Touring Company will perform at The Kennedy Center Opera House, Washington, D.C., through April 1.
For more information visit ShenYunPerformingArts.org