Former Australian Prime Minister Tony Abbott has urged Australian businesses to reduce dependence on Chinese manufacturing by finding alternative sources for key raw materials amid the mounting pressure on global supply chains caused by the pandemic.
"I'd be a lot more scared about a shooting war with China than I would be about a couple of degrees rise in temperature over the next 50 or 60 years," Abbott said in an interview with Hudson Institute on Nov. 1.
"We do not want to be needing China for anything that is absolutely critical to our long-term future … If we are dependent on China for that, we could certainly find ourselves deprived of it when we need it most."
He also said he would not buy important raw materials from China if he could get them from elsewhere, despite "not against trading with China."
Abbott, who signed the Australia-China free trade agreement in his term of prime minister in 2015, made a landmark visit to Taiwan in October amid the tensions across the Taiwan strait and delivered a speech harshly criticizing Beijing.
He said in July that the Australian government's previous benign view of China looks like "wishful thinking" now.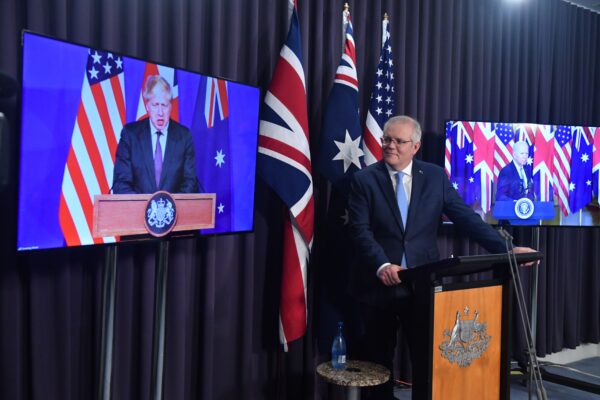 "The global supply chain was in crisis in the beginning of the pandemic," Sultan Ahmed Bin Sulayem, CEO of Dubai-based DP World, one of the world's largest ports operators, told Bloomberg last month.
According to Sulayem, China's strategy of constantly closing ports in the face of the pandemic has led to delays for many manufacturers globally. As a result, he expects the global supply chain crisis to continue until 2023 and suggests moving away from dependence on the Chinese market.
Abbott also complimented Scott Morrison for AUKUS, the new trilateral alliance which assists Australia with acquiring nuclear-powered submarines, saying that it is an "extraordinary decision that I wish I had been able to make in my time as prime minister."
"We need more and better submarines now. We need them now," he said.
Talking about Australia's international relations, the former prime minister emphasized the importance of uniting with India and Japan, the other two partners of QUAD.
"All credit to India for appreciating the importance, particularly at this time of the democracies standing together for peace and freedom, and a rules-based global order," he said. "I think it's very important India is about to overtake China as the world's most populous nation."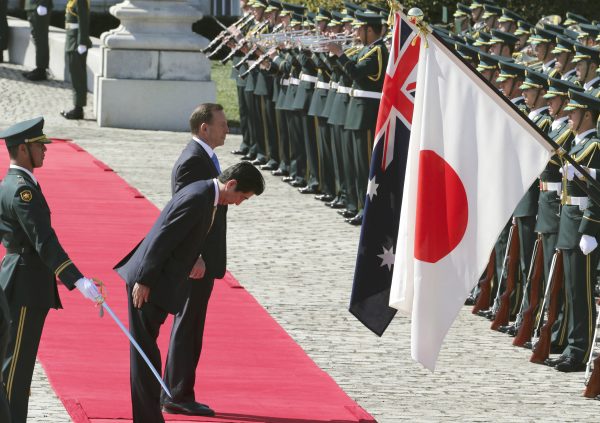 He also discussed the possibility to include Japan in the Five Eyes alliance, saying that Japan is a "very, very serious country" and that an attack of Beijing on Taiwan is regarded as an attack on Japan.
"The closest possible strategic partnership with Japan is important for the future of the free world right now," he said.