Australian Sen. Jim Molan, a former army general, has said the death of Abu Ibrahim al-Hashimi al-Qurayshi is a reminder that, amid the threats posed by China and Russia towards Taiwan and Ukraine, the threat of ISIS "did not go away."
Molan praised the United States for their operation in northwest Syria on Feb. 3 that targeted and resulted in the death of al-Qurayshi, who had been the leader of ISIS since 2019.
First responders reported that 13 people had also been killed, including six children and four women.
"It reminds us that the U.S. still has a number of troops in northern Syria, probably operating out of Iraq. There are still troops there who are supporting the Kurds—very small numbers. But it gives you the base from which to mount an attack like this," Molan told Sydney's 2GB radio on Feb. 4, after the news broke in Australia.
"This is very important for us—a base like this is critical—and we don't have such a base in Afghanistan, which is a real problem for us," he added.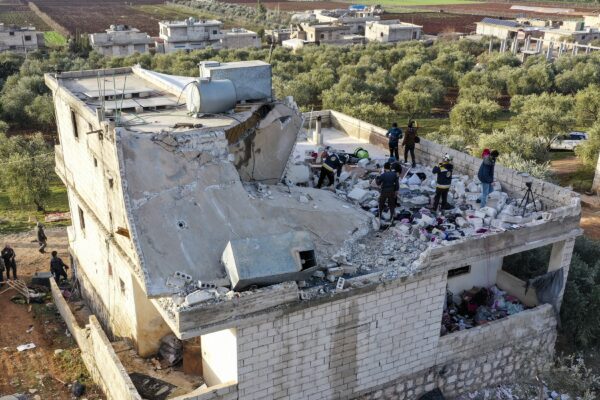 Molan was deployed to Iraq for a year in 2004, serving as chief of operations for the Multinational Force in Iraq during the Iraq war. During that time he said there were almost nightly meetings about how to carry out such operations "without imposing collateral damage."
As U.S. special operations forces, under the control of U.S. Central Command, approached the building in Atmeh where the terrorist leader was living, he committed suicide, U.S. officials said.
"Our team is still compiling the report, but we do know that as our troops approached to capture the terrorist, in a final act of desperate cowardness, he, with no regard to the lives of his own family or others in the building, chose to blow himself up," said U.S. President Joe Biden in prepared remarks delivered in Washington.
The bombing "directly caused the deaths of women and children" despite the mission being designed and carried out in a manner aimed to minimise civilian deaths, said U.S. Defense Secretary Lloyd Austin.
Al-Qurayshi had surrounded himself with families, including children. Molan said this was a common tactic among Islamic extremists.
"The irresponsibility of these people to hide themselves amongst the people—which is their modus operandi—because they know that complicates any activity," Molan said, referring to al-Qurayshi's actions killing his family.
Zachary Stieber contributed to this report.