A doctor who recently led an agency inside the Department of Health of Human Services (HHS) filed a whistleblower complaint on Tuesday alleging leadership in the agency retaliated against him for voicing concerns about the response to the COVID-19 pandemic.
Dr. Rick Bright recently headed HHS' Biomedical Advanced Research and Development Authority. The office is involved in developing a vaccine and analyzing possible treatments for COVID-19, a disease caused by the CCP (Chinese Communist Party) virus.
Bright was shifted to another agency last month. Bright said the transfer "was in response to my insistence that the government invest the billions of dollars allocated by Congress to address the COVID-19 pandemic into safe and scientifically vetted solutions, and not in drugs, vaccines, and other technologies that lack scientific merit."
In the new complaint (pdf), Bright's legal team said Bright objected to the promotion of hydroxychloroquine and chloroquine for treatment of COVID-19.
The two drugs were approved decades ago for treatment and prevention of malaria. They're being prescribed in hospitals around the world against COVID-19, which has no proven treatment or vaccine.
Bright "felt an urgent and compelling need to inform the American public that there was insufficient scientific data to support the use of these drugs for COVID-19 patients," the complaint, filed with the Office of Special Counsel, states.
An HHS spokeswoman told The Epoch Times that Bright has not appeared at the National Institutes of Health (NIH) since being transferred there last month.
"Dr. Bright was transferred to NIH to work on diagnostics testing—critical to combating COVID-19—where he has been entrusted to spend upwards of $1 billion to advance that effort," Caitlin Oakley, the spokeswoman, said in an email.
"We are deeply disappointed that he has not shown up to work on behalf of the American people and lead on this critical endeavor," she added.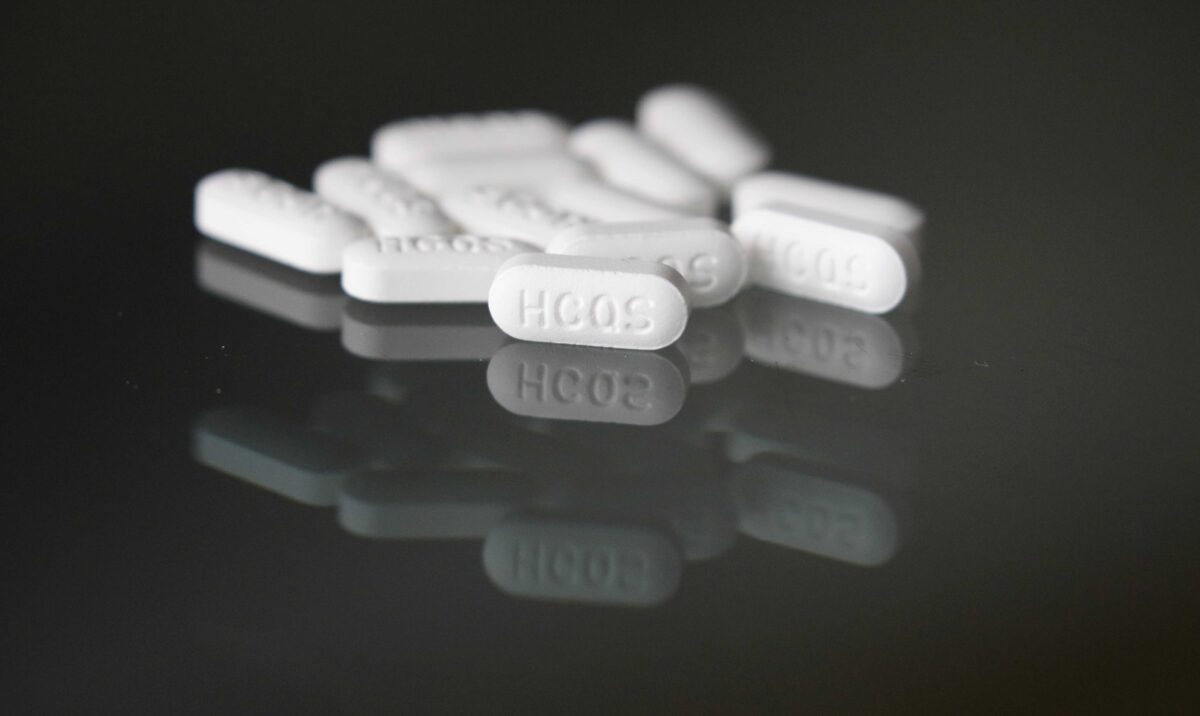 Source of Drugs
Bright was worried that the drugs largely came from factories outside the United States that hadn't been inspected by U.S. officials. Bright became frustrated with attempts to reason with his superiors and shared emails between HHS officials with a journalist, his lawyers said.
The "emails discussed the drug's potential toxicity and demonstrated the political pressure to rush these drugs from Pakistan and India to American households," according to the complaint.
"Dr. Bright hoped that by shining a light on HHS's reckless and dangerous push to make these drug available, American lives would be saved."
The removal as BARDA's head stemmed from the push against hydroxychloroquine and chloroquine, Bright's lawyers claim.
Bright is being represented by Debra Katz and Lisa Banks, two lawyers with Democratic political connections.
Millions of doses of hydroxychloroquine and chloroquine were donated to the Strategic National Stockpile. Bright was the one who requested emergency authorization from the Food and Drug Administration, which enabled the distribution of the drugs for use in combating COVID-19, according to HHS.
Oakley said previously that Bright was moving to the National Institutes of Health to work on the development and deployment of testing platforms.
Hydroxychloroquine and chloroquine received emergency authorization in March for use against COVID-19. After reports of some patients suffering side effects, the Food and Drug Administration in late April warned against using the drugs outside of hospitals or clinical trials.