The former acting inspector general for the Department of Homeland Security was indicted for alleged fraud and theft, according to the Department of Justice.
Charles Edwards, 59, served as the acting inspector general for the agency between 2011 and 2013 as part of former President Barack Obama's administration.
Edwards, of Maryland, and 54-year-old Virginia resident Murali Yamazula Venkata were both charged with wire fraud conspiracy to commit theft of government property, conspiracy to defraud the United States, aggravated identity theft, and theft of government property. Additionally, Venkata, a former subordinate of Edwards, is accused of destroying records, said the Justice Department.
The pair were accused of hatching and executing "a scheme to defraud the U.S. government by stealing confidential and proprietary software from [Homeland Security's] Office of Inspector General," said the Justice Department in a news release on Friday, adding that "sensitive government databases containing personal identifying information" of Homeland Security and U.S. Postal Service employees were accessed and stolen.
Then, according to the release, Edwards's firm Delta Business Solutions "could later sell an enhanced version of" of the software to the U.S. Department of Agriculture "at a profit."
The Washington Post had reported that Edwards was accused by agency whistleblowers of abusing his power. He resigned in December 2013 prior to a scheduled appearance at a Senate hearing about the matter.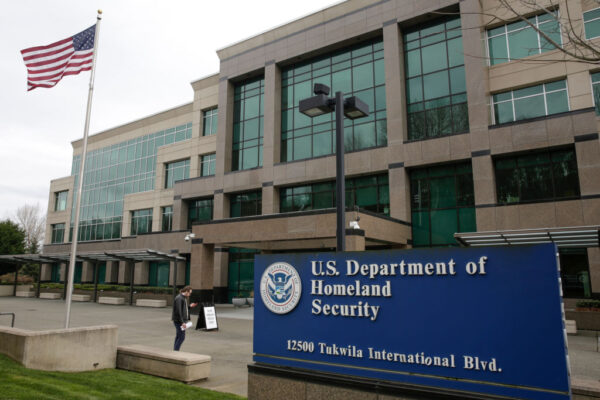 However, Edwards remained employed at Homeland Security's Office of Science and Technology and used his relationship with agency employees and Venkata, who worked there, to "steal the software and the sensitive government databases," said the release. Venkata also helped Edwards set up his laptop to upload the stolen databases and software, and he provided troubleshooting when Edwards asked.
"As further part of the alleged scheme, Edwards retained software developers in India for the purpose of developing his commercial alternative" of Homeland Security's software, said the release.
In April 2014, the Homeland Security and Government Operations Committee discovered that Edwards also delayed investigations at the request of senior Obama administration officials. They said that his actions compromised his role as an inspector general for the agency, according to Washington Post's review of the report.
The indictment came after a joint probe by Homeland Security's inspector general and the U.S. Post Office's inspector general. It's being prosecuted by Trial Attorney Victor R. Salgado of the Criminal Division's Public Integrity Section and Assistant U.S. Attorney David B. Kent of the U.S. Attorney's Office for the District of Columbia, according to the news release.
Homeland Security's office of the inspector general is tasked with providing independent oversight of the agency. According to Forbes magazine, it had a budget of $51.7 billion for the 2020 fiscal year.