Commentary
Within the realm of geopolitics, the word "power" is synonymous with acts of aggression, including military might and harsh sanctions.
This is known as hard power. Its lesser discussed sibling, soft power, shies away from coercion and threats. Instead, proponents of the softer approach choose the carrot over the stick; they prefer to shape preferences through appeal and attraction.
In addition to the hard and soft variants, there's another type of power that's worth discussing. It's called sharp power, a type of influence that relies on manipulative tactics. Of course, one cannot discuss manipulation without discussing China, a country that excels at using sharp power.
Coined by a Spanish journalist named Juan Pablo Cardenal, sharp power involves the weaponization of information and Machiavellian-like games. According to the political scholar Jacques deLisle, authoritarian regimes employ sharp power to pierce and penetrate "political, media, and social environments of targeted countries, to manipulate their politics and, at times, to erode their political institutions."
This is precisely what China—more specifically, the Chinese Communist Party (CCP)—excels at doing. If in doubt, let me point you in the direction of Hong Kong, where free speech no longer exists and puppet politicians reign supreme.
Interestingly, Cardenal, the father of sharp power, coined the term while residing in Hong Kong. Everyday experiences, as one author famously put it, fast "become the doorway to new thoughts and inspirations." Cardenal's worldview appears to have been profoundly shaped by his time in Hong Kong.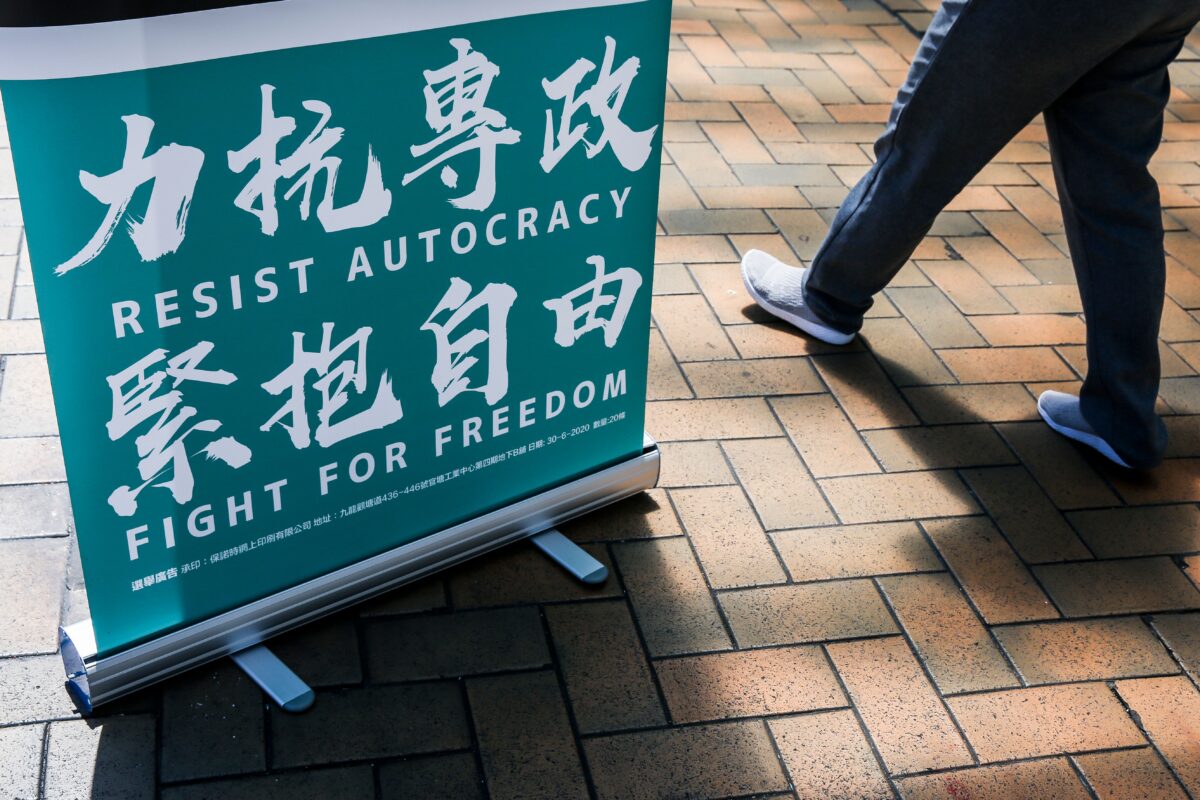 According to Christopher Walker, a scholar well-versed in the intricacies of sharp power, authoritarian states like China and Russia now use "sharp power" to "project their influence internationally, with the objectives of limiting free expression, spreading confusion, and distorting the political environment within democracies."
For both China and Russia, the use of sharp power, which involves a blending of hard power and soft power, has proven to be highly effective–especially in Africa, the fastest growing continent in the world.
Sharp power, as Walker noted, involves "the use of manipulation to sap the integrity of independent institutions." By identifying and exploiting "the asymmetry between free and unfree systems," sharp power, according to Walker, allows authoritarian regimes "to limit free expression and to distort political environments in democracies."
For further comment on the matter, I reached out to the Geneva School of Diplomacy's Preethi Amaresh, a researcher who has dedicated most of her professional life to studying sharp power.
She told me that China, "being a non-democratic system," is aggressively using "sharp power in Africa, Australia, Taiwan, the U.S., etc."
I asked her to outline some of the ways the CCP uses sharp power in these countries. China, she responded, "is using sharp power by spooking democracies," by carrying out "land grabs in several countries, including both the Arctic and Antarctic regions," through its Belt and Road initiative, as well as "apps surveillance, by interfering in internal politics of other countries, and through Confucius institutes."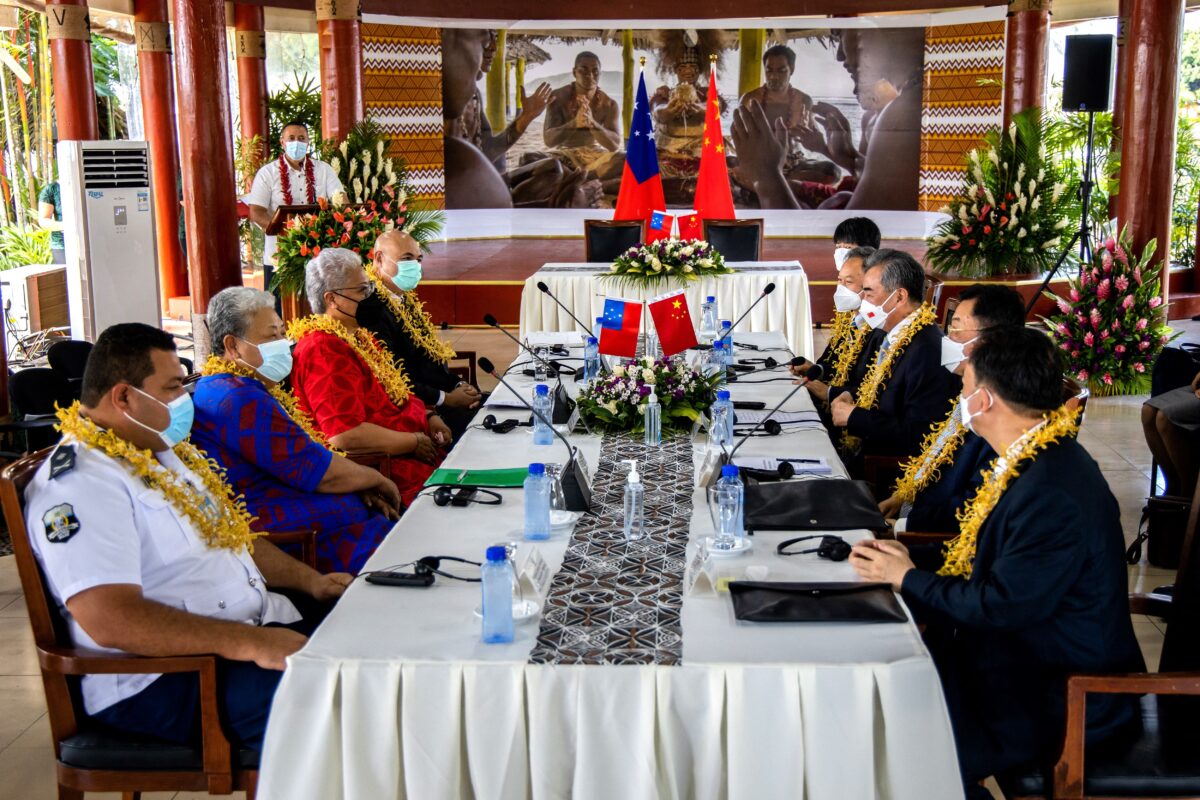 The scholar pointed me in the direction of an article she wrote back in 2020. In the piece, aptly titled "The Art of War: China's Sharp Power Strategy," Amaresh warned readers that China is aggressively pushing global narratives defending its foreign policy objectives and policies at home, all in the hopes of advancing its communist agenda.
She also discussed the fact that Chinese state-linked partners had entered into a partnership with the Discovery Channel, an American cable channel owned by Warner Bros. Why? To collaborate on "an international film co-production." Titled "China: Time of Xi," the film "had a massive reach of millions of viewers across 37 countries in Asia," she wrote.
As is clear to see, in its attempt to control the overarching narrative, the CCP is being helped by powerful entities in the West.
I asked Amaresh if she had witnessed an evolution in how the CCP uses sharp power. She told me that the CCP is constantly adding more strings to its rapidly expanding bow–think wolf warrior diplomacy, debt-trap diplomacy, mask diplomacy, and "salami slicing."
The latter is a superefficient strategy that sees the CCP use minor provocations, none of which are significant enough to trigger an all-out war. When added up, however, they have a significant impact on the sovereignty of a rival nation, like a death by a thousand cuts.
Amaresh believes "China wants to bring back its civilization and its rich, soft power to the forefront of the world" through "several initiatives such as the Silk Road, the leveraging of Mandarin Chinese, land grabs, etc."
China, she said, "is now considered the new imperial dynasty, and Xi Jinping, the current emperor," is the country's "leader for life."
As China seeks to become the dominant superpower, expect sharp power to become an even more potent weapon.
Views expressed in this article are the opinions of the author and do not necessarily reflect the views of The Epoch Times.