Retailer Forever 21 filed for bankruptcy on Sept. 29 but said the company will not be going out of business.
The company voluntarily filed for bankruptcy to reorganize the business, it said in a letter to customers.
"Essentially this allows Forever 21 to continue to operate its stores as usual, while the company takes positive steps to reorganize the business so we can return to profitability and refocus on delivering incredible styles and fashion you love for many years to come," it said.
"This does NOT mean that we are going out of business—on the contrary, filing for bankruptcy protection is a deliberate and decisive step to put us on a successful track for the future."
"Most importantly, our stores are open and it will continue to feel like a normal day—you will not see any changes in our stores, gift cards will continue to be accepted, and our policies, including returns and exchanges, remain the same," it added.
But as part of the bankruptcy filing, the fast fashion chain has asked for approval to close stores across the United States. The locations haven't been announced but Forever 21 said it expects "a significant number" of its stores in America to remain open, including at least one in all "major markets."
In a press release also issued Sunday, Linda Chang, executive vice president, said the filing "was an important and necessary step to secure the future of our company, which will enable us to reorganize our business and reposition Forever 21."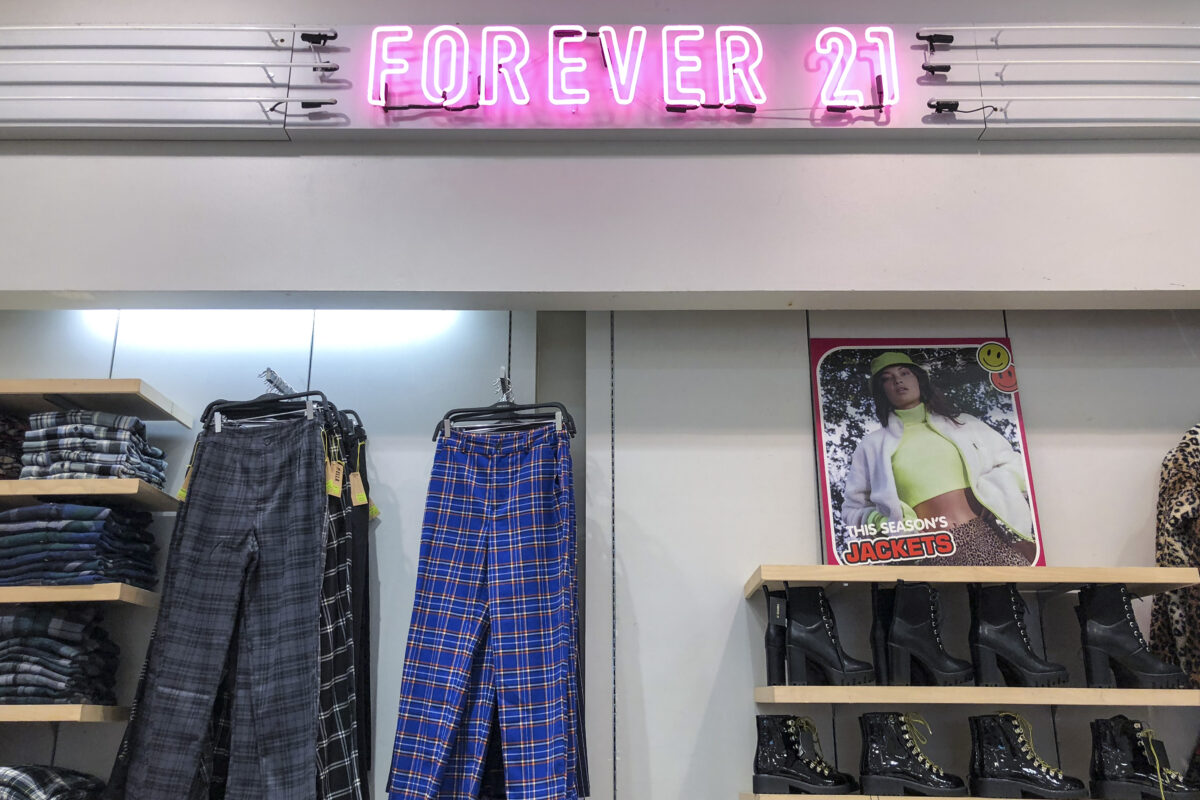 Forever 21 obtained $350 million in financing and said it will "right size its store base and return to basics that allowed the company to thrive and grow into the fast fashion leader."
"The financing provided by JPMorgan and TPG Sixth Street Partners will arm Forever 21 with the capital necessary to effect critical changes in the U.S. and abroad to revitalize our brand and fuel our growth, allowing us to meet our ongoing obligations to customers, vendors, and employees. With support from our key landlord and vendor constituents, we are confident we will emerge as a stronger, more competitive enterprise that is better positioned to prosper for years to come, and we remain committed to delivering the fast fashion trends that our customers have come to expect from Forever 21," Chang said.
The company will completely exit most of its international locations in Asia and Europe but will continue operations in Mexico and Latin America in addition to the United States.
According to its website, Forever 21 in an undated statement said it has accomplished "remarkable accomplishments" over the past three decades and had a goal of becoming an $8 billion company by 2017 and opening 600 stores in the next three years.
It said that Forever 21 is the fifth largest specialty retailer in the United States.