WASHINGTON—Executives of more than 65 foreign companies signed on June 12 the "Pledge to America's Workers," committing to provide nearly 930,000 training and apprenticeship opportunities in the United States.
Companies from 12 countries that attended the SelectUSA Investment Summit in Washington announced their plans over the next five years to educate, train, and reskill U.S. workers ranging from high-school age to near-retirement.
Ivanka Trump, President Donald Trump's daughter and senior adviser, joined company executives at the summit for the ceremonial signing of the pledge.
Speaking at the summit, Ivanka Trump said the administration is committed to developing a workforce strategy that ensures companies investing in the United States have the pipeline of talent they need.
"There's no better place to exist today and tomorrow than in the United States of America," she said.
Due to the record-low unemployment in the country, businesses are competing to attract workers and drawing more people off the sidelines into the workforce.
"In the fourth quarter of 2018, 73 percent of the Americans who got jobs came from the sidelines of the economy," Ivanka Trump said. "So people are coming back because there are great opportunities."
Last year, the Trump administration asked companies and trade groups throughout the country to sign the pledge as part of a national workforce development strategy. So far, more than 200 U.S. firms and associations have committed to provide skills development opportunities for nearly 9 million students and workers.
The biggest contributions have come from Walmart and Salesforce.com, each pledging to train a million Americans within the next 5 years.
U.S. job openings surged to record-high levels this year, with vacancies increasingly exceeding the number of unemployed workers. While a strong jobs market benefits U.S. workers, companies are having trouble finding suitable workers due to a growing skills gap.
The skills shortage is a broad issue that affects many countries, according to Ivanka Trump.
"So one of the things that—as a nation and across the world–we need to disrupt is the fact that education happens during a finite period of time in our lives," she said, adding that workers need to continually be trained in the skills that are relevant in the fast global digital economy.
Franz Kainersdorfer, a board member of Austria's Voestalpine AG, said his company pledged to hire and train more Americans. The giant steelmaker has operations in 15 U.S. states and already employs 3,500 people.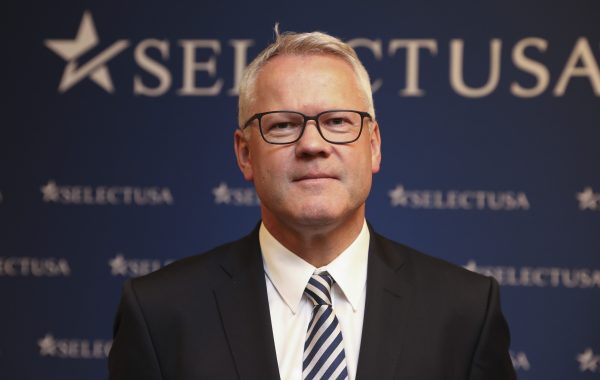 "I would assume in the next five years, we will add another 1,000 people," he told The Epoch Times.
Kainersdorfer said his single biggest concern in the United States is the limited workforce because of the tight labor market. He also said that the company has implemented some special training programs that it took from Europe to train its U.S. workforce.
The Austrian company is committed to investing $70 million to $100 million annually, according to Kainersdorfer.
US Remains Top Bet for Investors
This year's SelectUSA Investment Summit saw a record high registration, with 3,100 attendees from 79 markets and 49 U.S. states and territories. The summit, hosted by Secretary of Commerce Wilbur Ross, is the largest federal event to showcase business investment opportunities available throughout the United States.
In the past five years, the summit has attracted almost $104 billion in greenfield investment projects in the country, which directly support more than 167,000 U.S. jobs.
The United States receives the lion's share of foreign investments worldwide. The nation's continued economic expansion, coupled with tax cuts, has strengthened its appeal for international investors.
Speaking at the summit, Ross dismissed concerns about the trade war having an impact on foreign direct investment (FDI) in the United States.
"The truth is that many, many countries are having the largest delegations to this event ever. So it's really not the case that there's global worry and that everybody is shutting down," he told reporters on June 11.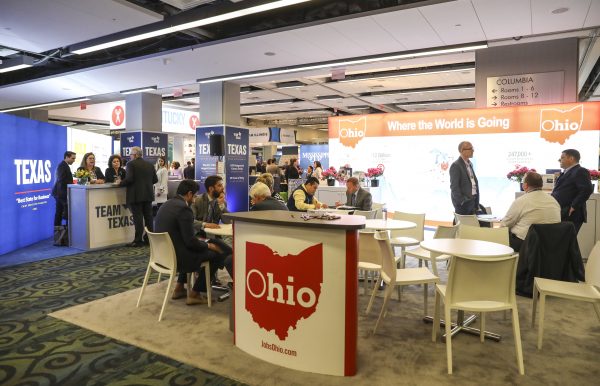 Separately, Ross said that he hoped there would be some interaction between President Donald Trump and Chinese leader Xi Jinping at the G-20 summit in Osaka, Japan, at the end of this month.
"Perhaps that will lead to further trade discussions. If it does not, then we will continue on the tariff course that we had before," he said.
'Psychological Change'
Speaking at the investment summit on June 11, White House economic adviser Larry Kudlow touted the president's pro-business policies, including tax reform, deregulation, and trade reform.
"President Trump has essentially ended the war on business and investment that we have suffered through for many years," he said. "It's almost a psychological change."
He argued that Trump's approach to business has created a completely different economic landscape and "hospitable investment environment."
"Growth has become unfortunately a scarce commodity around the world," Kudlow said.
"I would say as long as we in the United States stay with these economic freedom principles, we will stay on the right side of history and so I ask you to join," he told investors. "Economic freedom generates prosperity. Socialism is a poverty trap."
Sustained and robust economic growth in recent years has boosted U.S. competitiveness in attracting FDI. The U.S. economy grew by 2.9 percent last year, compared with an average of 2.2 percent across developed countries, according to management consulting firm A.T. Kearney.
In addition, business-friendly policies in recent years, including the Tax Cuts and Jobs Act of 2017 and regulatory rollbacks by the Trump administration, have contributed to the country's sustained appeal to foreign investors, the firm reports.
Global business executives continue to rank the United States as the best place in the world to do business, according to A.T. Kearney's confidence index.