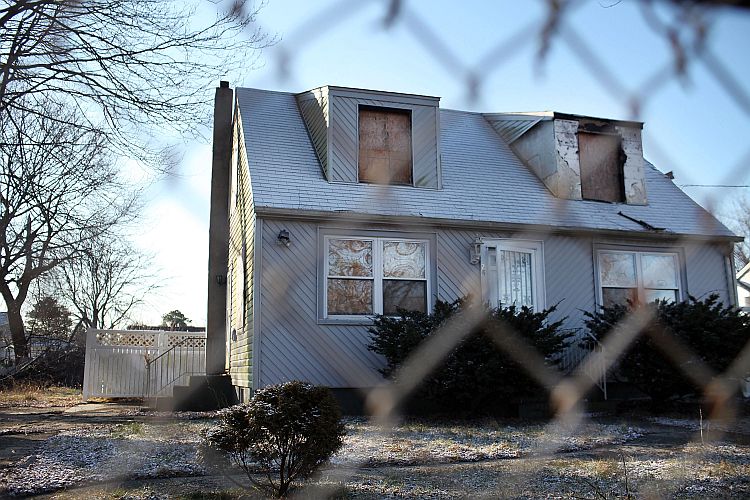 The number of U.S. foreclosure filings, default notices, scheduled auctions, and bank repossessions increased by a small amount in January over the previous month, according to RealtyTrac, a foreclosure monitoring firm, in a report on Thursday.
The firm noted, however, that the 3 percent increase in activity in foreclosures to 210,941 was still down 19 percent from Jan. 2011. "The report also shows 1 in every 624 U.S. housing units with a foreclosure filing during the month," said a press release from the company.
Brandon Moore, the head of RealtyTrac, said his analysts noted "that the frozen-up foreclosure process is beginning to thaw" despite overall activity being down for months, according to the release. Activity increased on a year-over-year basis in Florida, Illinois, Indiana, and Pennsylvania, the company said.
"We expect the pattern of increasing foreclosures to continue in the coming months, especially given the finalized mortgage and foreclosure settlement reached in early February between 49 state attorneys general and five of the nation's largest lenders," Moore added.
According to RealtyTrac, bank lenders repossessed 66,542 properties across the United States last month—an 8 percent increase over December—adding that it is a 15 percent decrease from Jan. 2011.
In several states, activity on repossessed homes increased more than 30 percent in several states, including: "Wisconsin (30 percent), Connecticut (39 percent), Illinois (52 percent), Indiana (60 percent), New Hampshire (62 percent), and Massachusetts (75 percent)," the company said.
Nevada again topped the company's list with the highest rate in the United States, with 1 in every 198 housing units experiencing a foreclosure, continuing that trend for the 168th straight month.
California was second, with 1 in 265 housing units having a foreclosure during January, the company said. Arizona was third with 1 of every 325 houses experiencing foreclosure activity.
Last year, banks repossessed more than 800,000 homes, the company estimated last month.