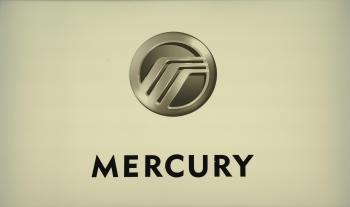 Ford Motor Co. is reportedly ready to phase out its 71-year-old Mercury brand, according to a report on Ford-specific news site themustangnews.com .
Ford's board of directors will vote this week on whether to close the iconic brand, which in recent years has become a label that sells almost identical versions of Ford car and truck models.
Originally envisioned as a step up from Ford and a step below the luxury brand Lincoln, Mercury slowly lost its brand appeal during the 1990s.