Displaced People in Guangdong Still Living in Squalor After 12 Years
October 11, 2010 9:43 pm Last Updated: October 1, 2015 6:49 pm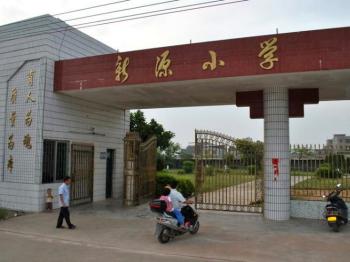 The recent plight of over 4,000 internal migrants in Guangdong Province who 12 years ago relocated from their original dwellings under false pretences has been disclosed to The Epoch Times.
The villagers from Xinfengjiang Resevervoir were invited to Xinyuanxin Village in Dongyuan County by communist bureaucrats with the promise of a lump sum payment of 13,000 yuan (US$1,949) each for the trouble. In the end, the majority of the funds were embezzled, and the families received less than 5,000 yuan each.
Living conditions for the displaced persons have been squalid since the relocation. For some families, eight or nine people share a small living space.
When the migrants first moved to the new village, over 300 mu (49 acres) of farmland was allotted to them. Soon after, however, Dongyuan County officials expropriated the land, claiming it was needed for an industrial zone. Migrant villagers were not given any compensation or settlement, and were left propertyless.
Public schooling for migrant children is also an issue. Dongyuan County bureaucrats had ostensibly designated property adjacent to the campus to build a government education facility, but after land prices in the area skyrocketed, officials quickly sold the property to private interests. The only small playground with a basketball court was also sold by government officials for a profit, and village children lost their place to play and do morning exercises.
A teacher with surname Yao at Xinyuan Elementary School told The Epoch Times that the school is too crowded, but that compared to other junior high schools in the area, the pupils are still lucky. The closest public junior high school in the district that accepts migrant children is about 15 kilometers (approximately 9.3 miles) away. Consequently, many children have dropped out of school.
Migrant villagers have filed complaints with higher government bureaucrats about their situation without success. Those who are vocal have been threatened and detained for unlawful assembly and petitioning. Their travel is also restricted, as police arrest villagers who try to appeal to higher authorities in capital cities.
When some migrants went to Beijing to appeal on Aug. 28, an employee of the State Bureau for Letters and Calls assured them that they would handle the complaint and reply within a month. As generally happens, however, they did not receive a response.
Read the original Chinese article.