The Chinese regime has more to lose than to gain with a Taliban-controlled Afghanistan as Beijing faces a tough task ahead fostering its relationship with the terrorist group, China experts warned recently.
"I'm not sure that China is actually going to benefit because Beijing now has to do something that it's never done before, which is to manage a very difficult security situation outside his borders," said Gordon Chang, author of "The Coming Collapse of China," during a recent Epoch TV webinar.
After the Taliban's swift takeover of the Afghan capital of Kabul, the Chinese Communist Party (CCP) has embraced the group while the terrorist group has expressed hopes that the Chinese regime could help with the war-torn country's reconstruction.
There has been a lot of speculation that China would like to fill the vacuum left by the United States in Afghanistan and expand its influence in the region.
"China thinks that it can control the Taliban," Chang said. However, Chang added the regime currently has a potentially bigger problem at hand with the Tehreek-e-Taliban Pakistan terrorist group, which is "very much opposed to China."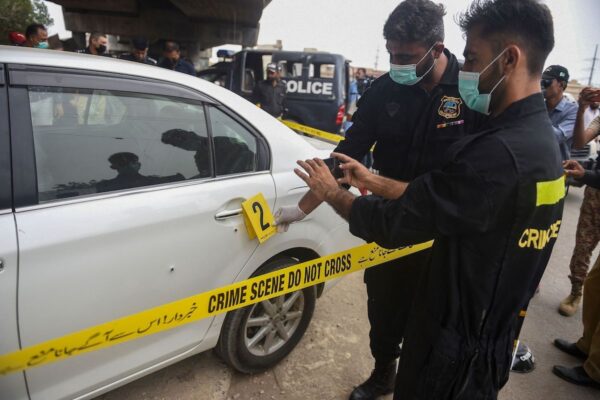 Two recent suicide bombings targeting Chinese workers in Pakistan have left at least nine Chinese nationals dead. The most recent attack, which happened on Aug. 20, took place in Gwadar, a port town in Pakistan's restive Baluchistan province, when a suicide bomber detonated his explosives close to a vehicle near the East Bay Expressway.
Gwadar's East Bay Expressway is a project developed under the China-Pakistan Economic Corridor (CPEC), a major construction project under China's foreign policy known as the "Belt and Road Initiative" (BRI, also known as One Belt, One Road). The under-construction corridor will connect Xinjiang's Kashgar city to Pakistani seaports.
The Baluch Liberation Army (BLA), one of several militant groups that want to establish an independent Baloch nation, claimed responsibility for the August bomb attack. The BLA sees Chinese and Pakistani interests as a threat.
"So China is right now in a very difficult situation," Chang said. "Yes, there are things that it can get from its relationship with the Taliban. But there's also a lot that it can lose is the investments it has put into Pakistan."
"We can see the entire region go up in flames, in which case, China would be very much a target," he added.
Gregory Copley, president of Washington-based NGO International Strategic Studies Association, explained during the webinar that Beijing wanted to import oil and gas from Iran through Afghanistan, instead of shipping them through the Indian Ocean and the South China Sea.
However, before China could realize its goal of getting a "secured energy supply" from Iran, Beijing must realize that there are different factions and ethnic groups in Afghanistan, such as the  Northern Alliance groups of the Tajik-Dari-speakers, Copley said. Additionally, the former government of Afghanistan has not left, with Afghan Vice President Amrullah Saleh still in the country.
Afghan President Asharaf Ghani fled Afghanistan after the Tablian seized control of Kabul.
"What Beijing hopes to do is to say, well, Beijing will locate the Taliban and the Pashtuns, and Iran will somehow locate or deal with the Dari-speaking Shia groups. So that between them they'll cobble together enough stability to get a pipeline across the country," he added.