Food price inflation in Germany soared to its highest level on record in July although the overall pace of price growth eased slightly, according to the country's statistical agency.
Food prices rose by 14.8 percent in the year through July, Germany's Federal Statistical Office, also known as Destatis, stated on Aug. 10. That's the fastest pace of inflation since the agency started tracking the statistic several decades ago.
July marks the fifth consecutive month that the cost of food has gone up, with all food groups seeing higher prices, Destatis said.
Double-digit price jumps were recorded in a number of categories, including meat (18.3 percent), dairy (24.2 percent), and edible fats and oils (44.2 percent).
On a month-over-month basis, food prices rose 2.1 percent.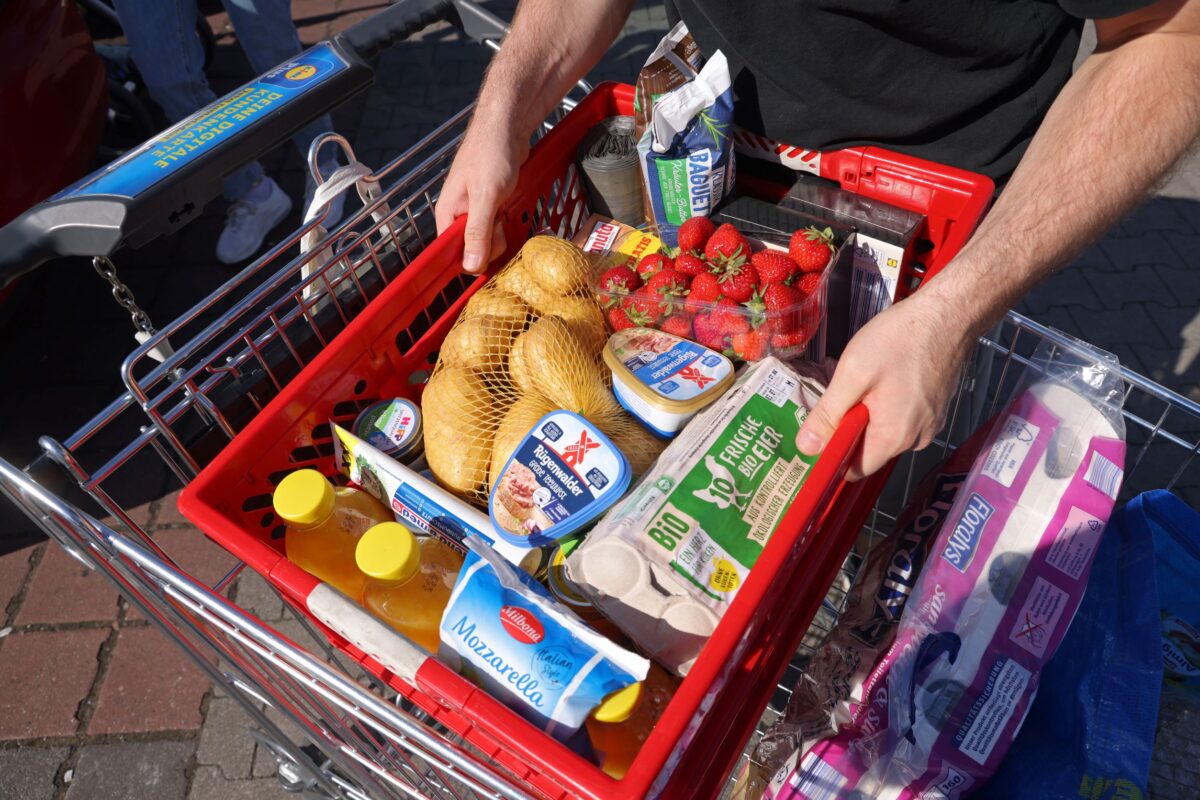 Headline Inflation Eases
The overall headline pace of inflation in Germany in July came in at 7.5 percent, slightly lower than 7.6 percent notched in June and down from a recent peak of 7.9 percent in May.
High energy costs drove the bulk of the country's inflation, with household energy up by an annual 42.9 percent in July, heating oil up 102.6 percent, and motor fuels up 23 percent.
"The main reason for the high inflation still is price rises for energy products," Georg Thiel, president of the Federal Statistical Office, said in a statement.
In the face of soaring prices, Germany's government has adopted several relief packages, including slashing a motor fuel tax, abolishing a surcharge that helps finance the expansion of renewables, and rolling out a reduced-cost public transport pass.
"Two measures of the relief package have had a slight downward effect on the overall inflation rate since June 2022: the 9-euro ticket and the fuel discount. In addition, the EEG surcharge was abolished in July 2022," Thiel added.
The so-called core inflationary gauge, which excludes food and energy, stood at 3.2 percent in July.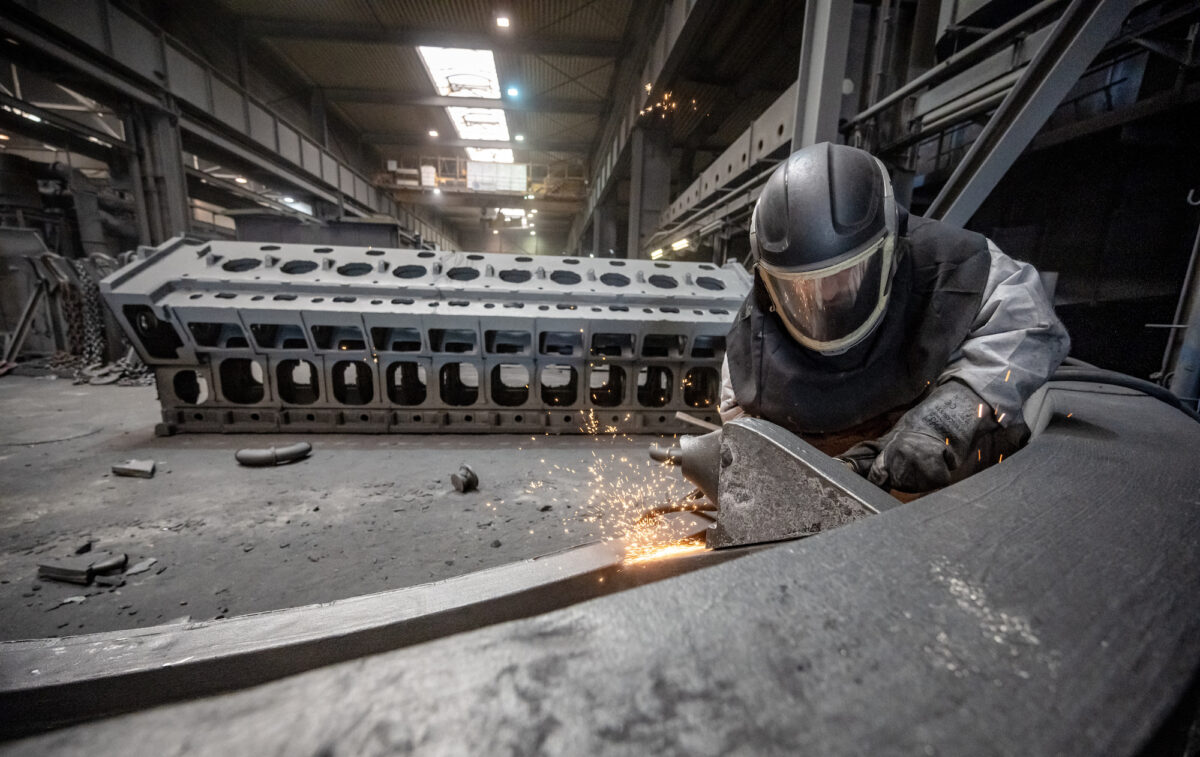 Tax Relief Incoming
The Aug. 10 inflation data came on the same day that German Finance Minister Christian Lindner unveiled plans for tax relief worth about $10 billion to help households cope with soaring prices.
"We are in a situation where action has to be taken," Lindner told a press conference in Berlin, according to German media outlet The Local.
Lindner said the measure is geared mostly toward workers who received a pay bump but now face a higher tax burden and would lose most of the wage gains to taxes. The relief plan affects some 48 million Germans who face higher taxes next year.
Analyst Andreas Steno Larsen shared a chart on Twitter showing German real wages—which are adjusted for inflation—getting crushed by soaring prices.
"Real wages in Germany being bombed back 10 [years]," he wrote of the cumulative wage growth measure. "That's why inflation should be enemy number 1."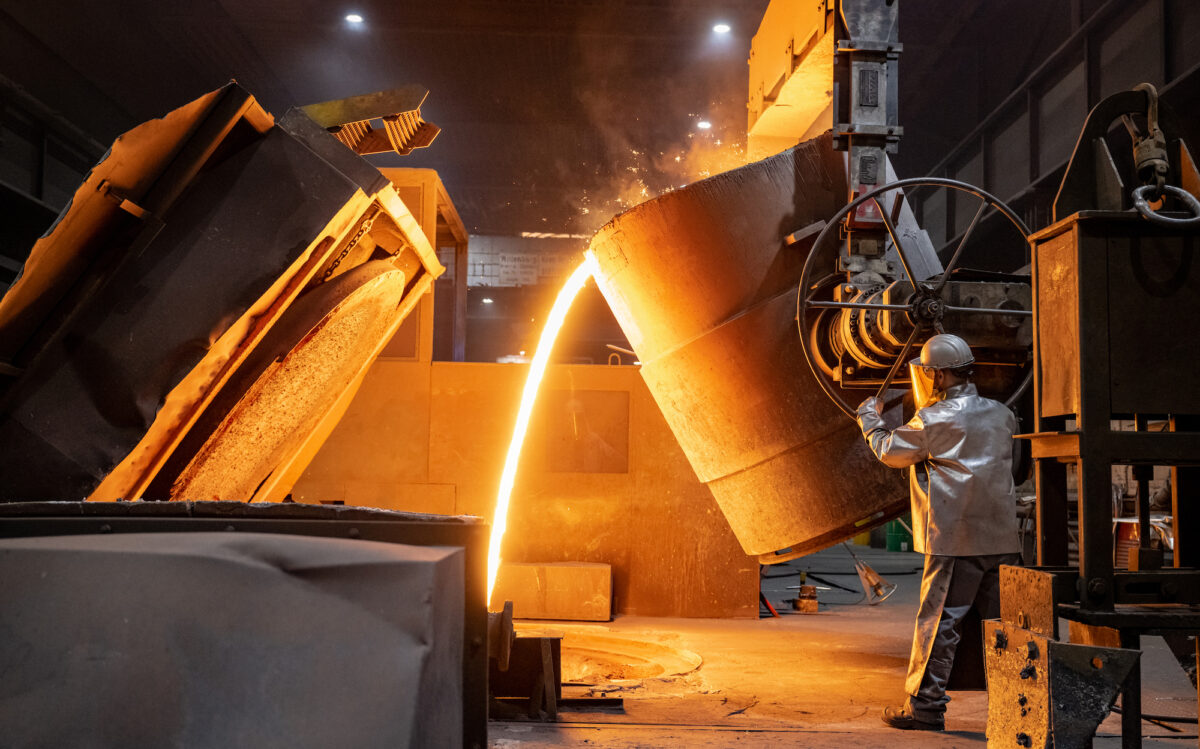 Germany on 'Cusp of a Recession'
Soaring inflation has weighed on Germany's economy, the biggest in Europe.
German business confidence fell sharply in July, with both current and future indicators of sentiment taking a nosedive, according to the Ifo Institute, with the agency's president warning that Germany stands "on the cusp of a recession."
The overall index fell to 88.6 points in July, down from 92.2 points in June, the lowest since June 2020, the German research and policy institute noted on July 25.
German firms expressed a drop in confidence regarding their current situation, and they expect business to become "much more difficult" over the next several months, Ifo President Clemens Fuest said in a statement.
"Higher energy prices and the threat of a gas shortage are weighing on the economy," Fuest said. "Germany is on the cusp of a recession."
Analysts at ING said Germany's dismal business confidence reading confirmed their worry that the country's economy might have contracted in the second quarter.
"Today's Ifo index illustrates that the list of downside risks for the German economy is getting longer and longer," Carsten Brzeski, global head of macro for ING Research, wrote in a note.
"More recessionary signals" was ING's topline takeaway from the confidence gauge's series of pessimistic readings.