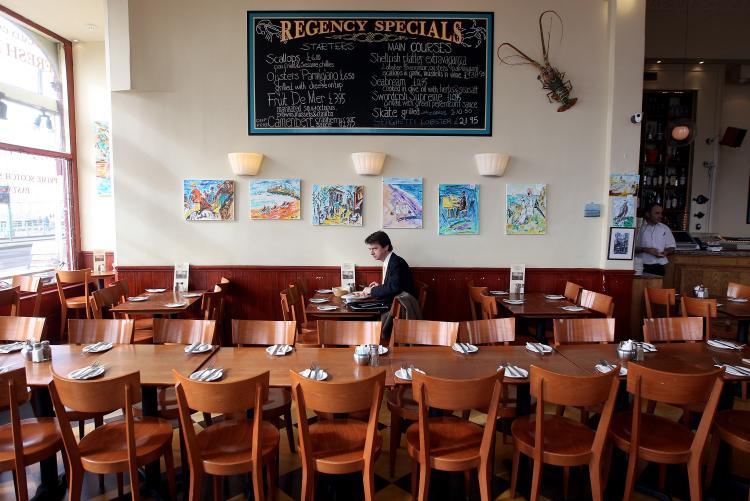 Restaurant staff are in need of better food-allergy training, according to a study published in the May issue of the journal Clinical and Experimental Allergy.
Researchers led by Helen Smith, professor at the Brighton & Sussex Medical School in Great Britain, conducted telephone surveys of 90 restaurants in the area to gauge the staff's knowledge about food allergies and their confidence levels in providing meals safe for patrons with food allergies.
While nearly all those surveyed were aware of food allergies and 43 percent knew someone with a food allergy, the study found that a significant percentage held misconceptions about food allergies.
"Diners who are food allergic must remain vigilant and not assume restaurants are safe or that all staff are knowledgeable about food allergy," Smith said, according to a press release. "Our survey supports the need for more rigorous and accessible training if food-allergic customers are to avoid being put at risk by dining out."
Of those surveyed, 23 percent believed small amounts of allergens are safe for individuals with food allergies, while 21 percent believed that removing the allergen after finishing the meal will make the meal safe for the consumer.
Sixteen percent believed that cooking the food item can prevent the allergic reaction in the consumer, and 38 percent believed that serving water to an individual having an reaction would dilute the allergen and alleviate the situation.
Twelve percent of participants were unaware that allergic reactions were medical emergencies, and 11 percent were unaware that death could be a consequence. Nonetheless, 94 percent of the respondents felt "comfortable" or "very comfortable" in serving meals safe for diners with allergies.
"This study demonstrates some worrying gaps in restaurant staff's knowledge of food allergy," the authors wrote.
The investigators found that staff in only one-third of the surveyed restaurants reported receiving specific food-allergy training, while 67.7 percent of the restaurants surveyed keep allergenic foods separated from other foods.
Almost half of the survey participants were interested in receiving training on the topic.