UPDATE: The fight has started.
The main event for the Floyd Mayweather Jr. and Conor McGregor fight on Saturday will be delayed due to pay-per-view outages, according to ESPN, citing sources close to the matter.
"Due to the overwhelming demand, capacity of cable systems around country are being overwhelmed. They are shutting down and rebooting some of these cable systems," Showtime executive vice president Stephen Espinoza was quoted as saying by ESPN.
UFC officials and WWE/IMG haven't yet issued a comment on the matter.
But some carriers "have told customers that if the reboot is successful and they do receive a feed, it will only be in standard definition, which would be a $10 reduction off the $99.95 price (for high-definition)," said ESPN's report.
However, there were complaints fielded on social media that people couldn't view the fights. It's unclear how many carriers or online providers are down.
The UFC tweeted this message Saturday: "Customers: Due to overwhelming traffic you may be experiencing log in issues. This will be resolved shortly."
Showtime told Bleacher Report that it's investigating the outages.
MMA Fighting reporter Ariel Helwani reported on Twitter: "Being told of lots of PPV ordering issues. UFC app, cable providers. Potential disaster for the promoters."
The original plan was for Mayweather to face off against McGregor at around 11:30 p.m. ET—but now, that's being pushed back to 11:55 p.m. ET, Yahoo reported.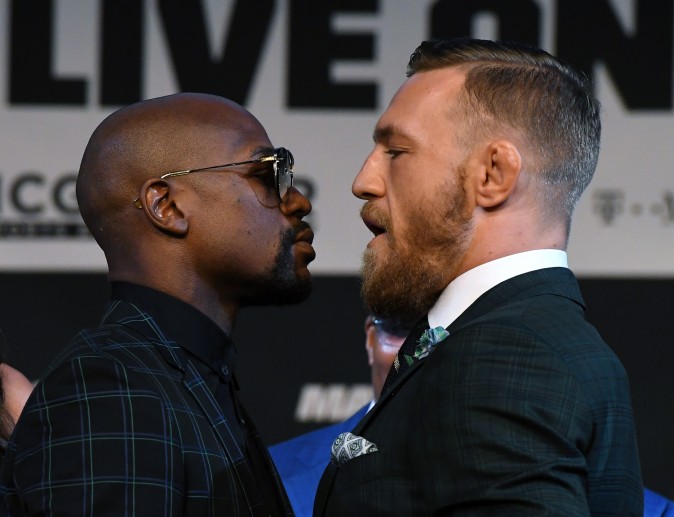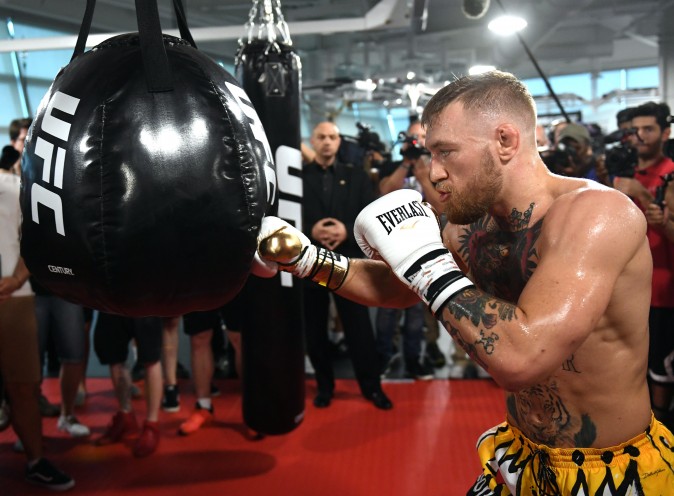 Some experts have predicted the Pay-Per-View match could set a record for the number of buys it pulls in. 
There were similar issues in 2015 when Mayweather fought Manny Pacquiao, which set a record at the time with 4.4 million buys. 

  
"I'm going to go out and be myself — free, spontaneous, creative — and paint a beautiful picture. I see me truly outclassing this man and putting him to sleep," McGregor said of his ring plans.