Flower Story Sparks Controversy for Chinese State Media
March 4, 2010 11:15 pm Last Updated: March 14, 2010 3:55 am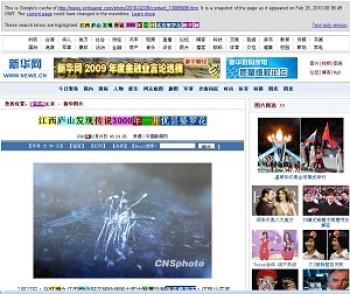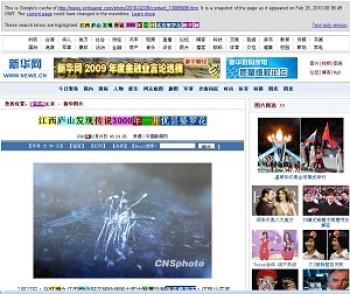 The mystical Udumbara flower was spotted in China; the rare event was unexpectedly reported by Chinese state-media—and then removed.
According to Buddhist legend, the Udumbara flower blossoms only once every 3,000 years and its arrival is believed to herald the coming of a great sage or enlightened being.
In the past, China's state media has denied the existence of the Udumbara—calling them insect eggs.
On Feb 27, state-run China News, published an article titled "Legendary Udumbara that blossoms every 3,000 years found in Lushan, Jiangxi." The article described the flower as a "celestial nonpareil." Eighteen of the tiny flowers, each a mere 1/32 inch tall, were found. "The nearby residents were excited about the discovery. The abbot of a temple wanted to take a picture back for worshiping purpose," said the article.

The article described how the flower was found. "A lay Buddhist touched them and thought they were insect eggs. The next day, to her surprise, the flowers she had flattened yesterday grew back straight again and 18 of them blossomed, giving out a delicate fragrance."
The following day, the Chinese edition of The Epoch Times reported that Beijing media, China News among others, had atypically reported on the event, even describing the Udumbara as a "celestial nonpareil." On March 1, China's official media—Xinhua, China News and People's Daily—all deleted the articles from their Web sites.
The China News article quickly spread across the Internet, being posted on tens of thousands of other sites. According to searches on Google and Baidu, China's largest search engine, the number of postings grew exponentially after Beijing censors took down their own Udumbara articles.
The Udumbara flower looks like a bell and its stalk looks like a silk thread. The flowers can bloom anywhere, on flower leaves, stainless steel, wooden boards, plastic, fruit, granite, glass, aluminum doors, paper, light bulbs, etc.
Recently, flowering Udumbara have been recorded around the world, including South Korea, Texas, Thailand, and the United Arab Emirates.