As the strongest Atlantic hurricane, Irma, makes its way toward Florida, residents cleaned out supermarket shelves of  water and other emergency supplies.
The beverage shelf stood empty at Bravo supermarket in Pembroke Pines some 10 miles north of Miami on Tuesday, Sept. 5, even though the hurricane is not expected to arrive until Friday.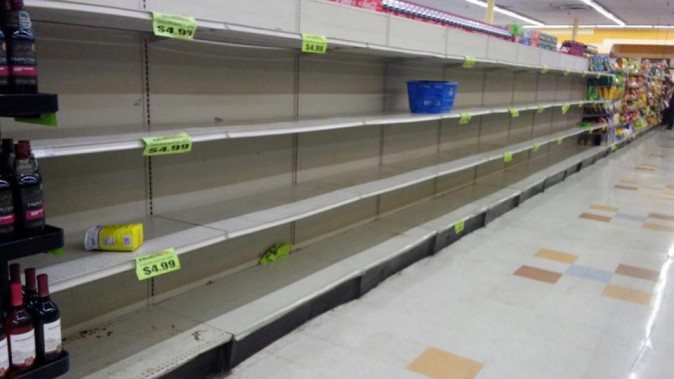 Florida Gov. Rick Scott declared a state of emergency on Sept. 4. By Friday morning, 7,000 National Guard troops will be activated.
President Donald Trump approved emergency declarations for Florida, Puerto Rico, and the U.S. Virgin Islands, mobilizing federal disaster relief efforts, according to the White House.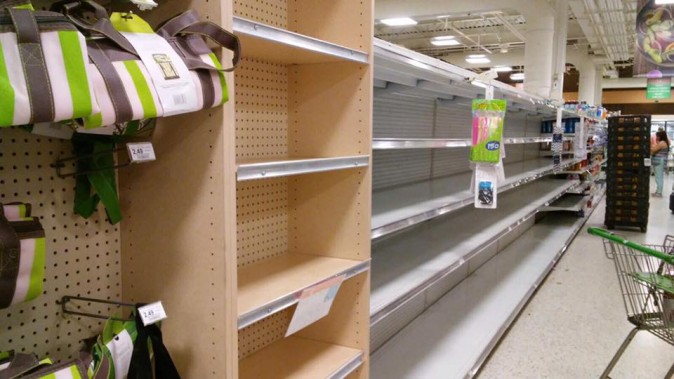 Families living in lower areas are receiving sandbags from their cities, locals reported.
While Floridians stock up on supplies, that doesn't necessarily mean they're panicking, as those who grew up on the peninsula are familiar with hurricane situations.
Irma is expected to become the second powerful storm to hit the U.S. mainland in as many weeks after Harvey caused as much as $180 billion in damages in Texas.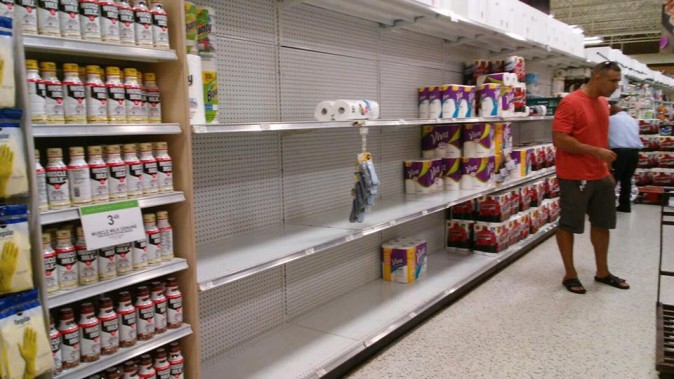 It now seems Irma may veer further east on its way toward Florida, making its center miss the state's land mass, though the exact course is still uncertain, The Weather Channel reported.
Authorities in the Florida Keys called for a mandatory evacuation of visitors to start at 7 a.m. on Wednesday. Residents are to start leaving by Wednesday 7 p.m.
Public schools throughout South Florida were ordered closed, some as early as Wednesday.
Broward County ordered evacuation of coastal and low-lying areas starting Thursday, while Miami-Dade is still holding off on evacuations though warning citizens in low-lying areas they may still be asked to leave.
Irma may be the most devastating storm in U.S. history, according to research firm Barclays, CNBC reported.
"Given the potential magnitude of this storm as well as the potential to impact a highly populated area, we think Irma's insured damage in Florida could be the largest ever in the U.S. perhaps equivalent to Hurricane Katrina," wrote Barclays's Jay Gelb on Tuesday.
The storm damage could cost $125 billion-$130 billion, Gelb added, citing catastrophe modelers AIR Worldwide and Karen Clark and Co. That places it in a category with historic hurricanes not seen since the Miami hurricane in 1926.
NTD Television contributed to this report.