Nine people in Florida were arrested for allegedly baiting black bears with doughnuts as part of a scheme to sell hunting dogs.
The Florida Fish and Wildlife Conservation Commission spent a year gathering evidence of the crime before arresting the individuals on Dec. 19.
Investigators said the defendants lured black bears by placing drums of doughnuts, dog food, peanut butter, and other pastries around four counties.
The defendants then allegedly used large packs of dogs to chase and maul the black bears.
Some of the defendants posted video footage of the attacks on Facebook, Instagram, and Snapchat.
None of the charged tried to stop the dogs from attacking the bears.
All of the defendants were charged with conspiracy to commit racketeering, a first-degree felony.
The other charges included animal fighting or baiting, animal cruelty, and unlawful taking of a black bear.
The suspects were identified as William Wood, Troy Starling, Dustin Reddish, and Haley Reddish of Lake Butler, Florida; Mark Lindsey of Moultrie, Georgia; Charles Scarbrough II and Hannah Scarbrough of Callahan, Florida; Christopher Haun of Ormond Beach, Florida; and William Landrum of Millboro, Virginia.
"Thanks to the comprehensive action of law enforcement, led by the dedicated officers of the FWC, those responsible for these inhumane acts will face the full force of the law. In Florida, we have no tolerance for vile animal cruelty, and we will hold anyone accountable who commits this heinous crime," said Gov. Rick Scott in a statement.
"Not only were these gruesome acts of violence repulsive and cruel, they were recorded and posted to social media for the amusement of the defendants," added Attorney General Pam Bondi. "I doubt they are laughing any longer, now that they have been arrested for serious crimes."
'Cruelty to Animals'
Speaking at Zoo Tampa at Lowry Park, Bondi told reporters that the arrested individuals referred to the organized bear attacks as "Sunday Funday."
"This is not hunting. This is not sport," she said. "This is cruelty to animals."
Bondi said that the defendants obtained doughnuts from the dumpster behind a Krispy Kreme location in Jacksonville and used them to bait the bears.
"They were trying to wipe them out in a sick and inhumane way that won't be tolerated. This happened over and over and over again," she said, reported the Daytona Beach News-Journal.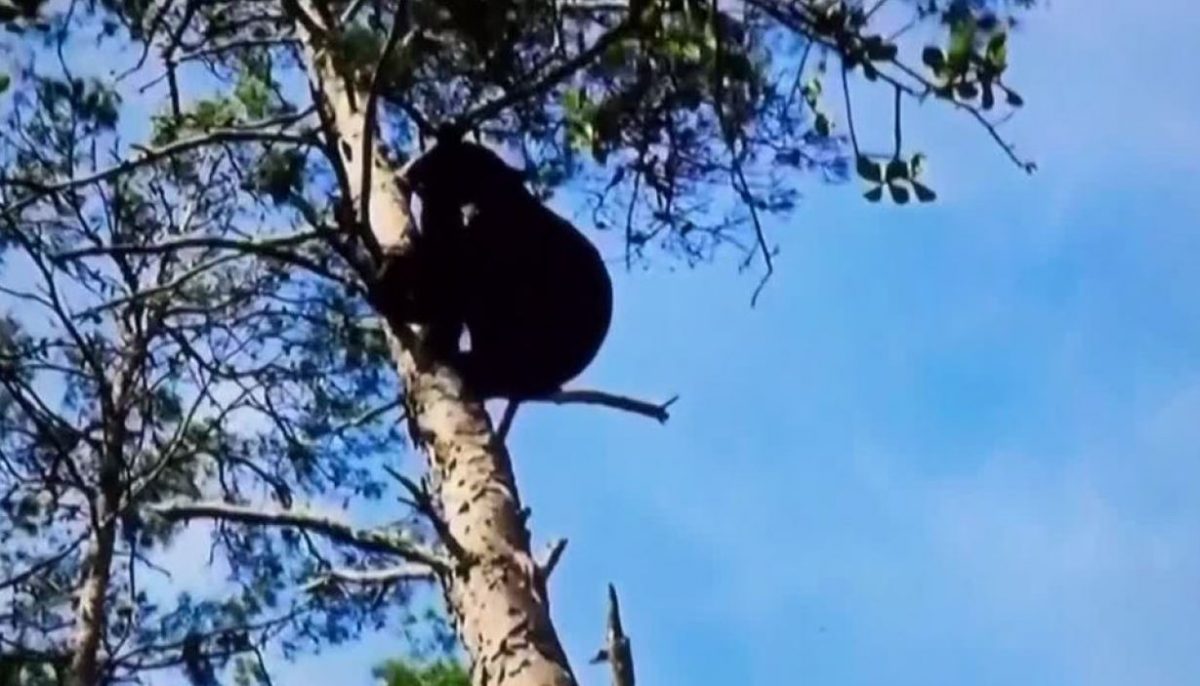 "(They) baited fields all year long on property where they did not belong, and doing this to black bears. I think this is going on around the country, maybe with some other animals for sport," she added.
Officials seized 53 dogs and said many were sent to the group to be trained as hunting dogs.
Haun had a criminal record after being charged in 2014 with allowing his dogs to illegally pursue wildlife out of season and in 1999 in relation to a 1999 boating accident.
Julie Wraithmell, the executive director of Audubon Florida, said the group supported the prosecution.
"Black bears are an important part of Florida's ecosystems and heritage," said Wraithmell, "and we're glad to see the agency protecting them from criminal abuses like this."
From NTD News